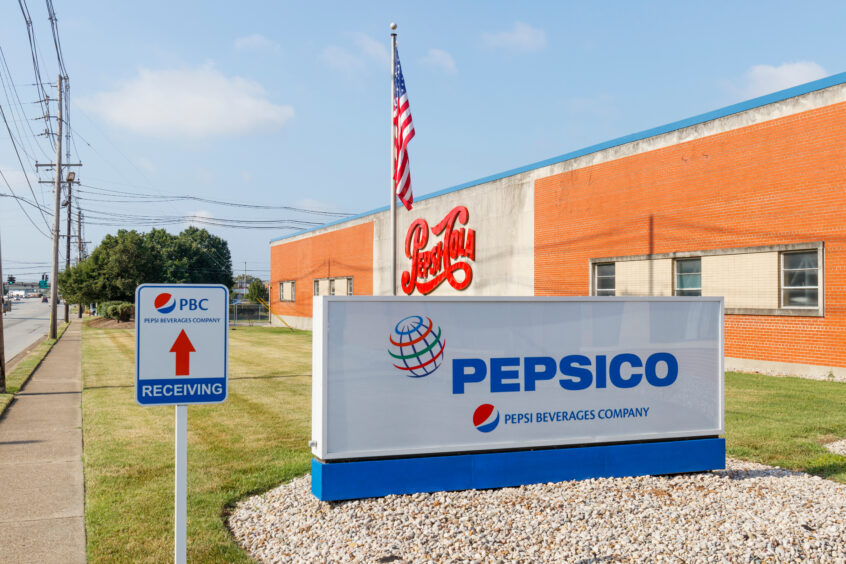 Food and beverage multinational PepsiCo (NASDAQ:PEP) has partnered with the AgMission initiative to launch a new funding opportunity for research that could accelerate the adoption of climate-smart agricultural practices. 
Researchers are invited to apply for up to $1.5 million in grant funding for the identification and implementation of sustainable agricultural techniques.

 

Today's food and agricultural systems are in dire need of transformation if the world's most pressing challenges are to be effectively resolved.

 

As global corporations begin to recognise the dependencies of their operations, their investment in sustainable alternatives will support the delivery of the agricultural transition. 

 
The AgMission initiative, co-created by the World Farmer's Organisation and the Foundation for Food & Agriculture Research, has joined forces with PepsiCo to launch a new funding opportunity for research into sustainable agriculture.
Successful applicants, to be announced during the summer of 2023, will receive up to $1.5 million in grant funding over the course of three years. 
In total, the programme will invest up to $6 million, with match funding provided by PepsiCo. Through this investment, the partners intend to accelerate the adoption of climate-smart agricultural practices and strengthen the resilience of farms and food value chains. 
"Keeping farmers farming in the face of climate change and other social and environmental challenges is a critical ambition of our PepsiCo Positive ambitions," said Margaret Henry, PepsiCo's senior director of sustainable agriculture strategy and external engagement. "To create a resilient food system we need to partner with farmers and implementers and learn from the research to find impactful and scalable solutions to aid the adoption of climate-smart agriculture practices." 
Request for applications
The programme will provide funding for research that identifies climate-smart or regenerative agricultural techniques that can improve farm resilience against the impacts of climate change. It will prioritise projects that could drive the adoption of identified practices, favouring those that include some means of documenting the full environmental and economic implications of their solution. 
Applicants are expected to focus their proposals on agricultural systems that include corn, wheat, oats, canola, soy or sugar beets grown anywhere in North America, Europe, South Africa or Australia. With this focus, PepsiCo and the AgMission initiative hope to ensure the resilience of commodity value chains while addressing the environmental consequences of the agricultural industry. 
Collaborative efforts are strongly encouraged, with the idea being that researchers will incorporate the perspectives of various stakeholders to identify potential factors in the adoption of sustainable agricultural practices.  
"Accelerating climate-smart agriculture adoption is an all-hands-on deck effort. We want to see researchers engaging with stakeholder communities to further drive adoption of practices and to include a wide range of farmer demographics in implementation and outreach efforts," explained AgMission programme director Allison Thomson. 
The partners have issued a request for applications (RFA), with the deadline for initial proposals set for 22 February 2023. Researchers that are successful in passing through this first round will be granted access to a Climate Risk Dashboard developed by CGIAR, and will be invited to submit a full application by 17 May. The winning projects will be announced later in the summer, with their start date anticipated to fall sometime during Autumn. 
Transforming the global food system with climate-smart agricultural practices
Conventional food and agricultural systems are responsible for over 30% of the world's greenhouse gas emissions, while also contributing to biodiversity loss, resource scarcities and pollution.  
As these crises continue to evolve, the agricultural industry is in turn becoming less able to manage their impacts. The increasing frequency and severity of extreme weather conditions, combined with the rapid decline in soil fertility, fresh water and available space, threatens both its economic value and its capacity to feed the growing population.   
Thankfully, there is substantial evidence to suggests that climate-smart and regenerative practices could provide a solution. Methods such as no-till farming, permaculture design and crop rotation have been shown to increase productivity while simultaneously reducing soil erosion, improving water retention, increasing carbon sequestration capacity and supporting local ecosystems. 
Corporate investments in sustainable agriculture serve as business insurance policy
PepsiCo's involvement in the newly launched programme compliments the goals of its Positive Agriculture agenda, a strategic priority under which it is working to support the development of sustainable farming techniques. 
The company's agricultural footprint sprawls across seven million acres of land as it sources more than 25 different crops and ingredients from over 30 countries around the world. PepsiCo's profitability is fully dependent on this vast supply chain, leaving it highly exposed to climate and nature-related risks. 
By investing in the transformation of food and agricultural systems, PepsiCo is effectively taking out an insurance policy against these risks. Indeed, the firm itself has stated that: "PepsiCo's business starts with agriculture. A steady, sustainable supply of crops is central to our business." 
This strategy is becoming more common as major corporations begin to recognise the vulnerability of their incumbent operations. By supporting the adoption of sustainable agricultural practices, these companies are simultaneously investing in their own continuity. This fight for survival will prove valuable in securing the necessary finance to deliver the agricultural transition, while also protecting the global economy by ensuring that one of its most dominant industries is fit for a sustainable future.