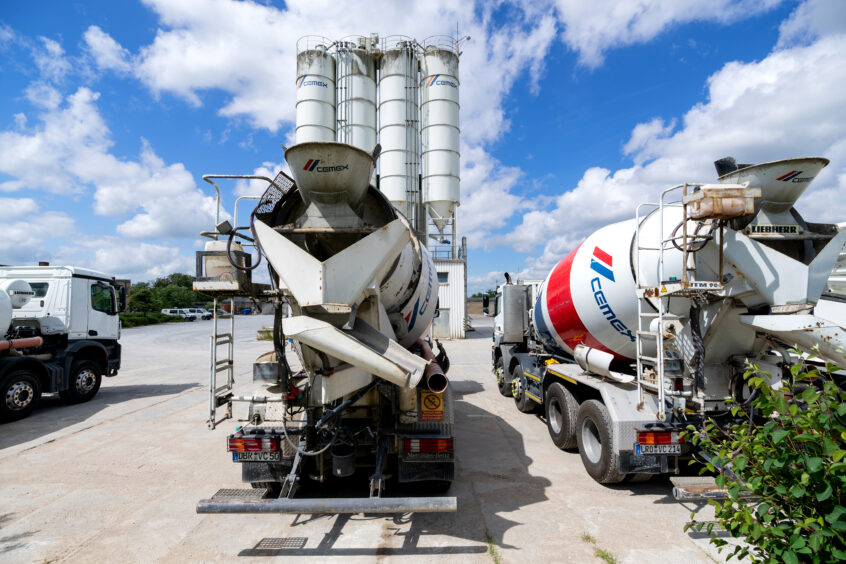 Mexico-based global construction products company CEMEX (NYQ:CX) has launched a rubberised asphalt product, RUBBERMIX ASPHALT. The company says the product  supports its circular economy goals, but its long term environmental implications remain unknown.
Global construction products company CEMEX's  RUBBERMIX ASPHALT (RMA) product made from crumb rubber provides a use for rubber tyres at end-of-life.
The company claims the product provides the same quality and consistency as standard asphalt, and can be incorporated into mixes for highway maintenance as well as newly constructed roads and pavements.
CEMEX believes RMA aligns with circular economy principles, as it enables the recovery of rubber and cuts the need for virgin materials.  There is however concern that levels of air pollution from fugitive micro-particles (compared to conventional asphalt), is not yet known.  
The potential to recover energy and material from tyre waste achieves the goals of sustainable development, and aligns with circular economy principles, according to a study published in Waste Management Journal. 
Recovery processes offer an environmentally attractive option for end-of-life tyres, resulting in a 90% reduction in waste volumes, net energy recovery and possible material recovery. 
Crumb rubber is obtained by mechanically processing end-of-life tyres, creating a finely ground material. Using a fine sieve all the ground material can be retained and used in applications, like as an additive for asphalt.
RMA is part of the "Promoting a Green Economy" pillar of CEMEX's climate action strategy
CEMEX (NYQ:CX) committed to a net zero strategy in 2020 when it set its climate action strategy, called " Future in Action". The strategy is built on four pillars: sustainable products and solutions, decarbonising its operations, innovations and partnerships, and promoting a green economy. 
Incorporating circular economy principles into its strategy involved advocating for waste management regulations that promote the use of materials considered non-recyclable waste for energy recovery and material reuse, as a way to lower its CO2 footprint.
Using rubber from end-of-life tyres in its new RMA product will further this objective, and follows other sustainability practices followed by the company, including reducing the use of raw materials, lowering waste to landfill by using residues from cement production. 
The company also updated its climate goals in November 2022, which include a list of 2030 targets. These include reducing its carbon intensity (per kg) of cement by 47%,  reduce carbon content per cubic metre of concrete by 35%, achieving 65% clean electricity consumption, and reducing its Scope 3 transport emissions by 30%, on 1990 levels. 
It also plans to "manage up to 40 million tons of waste per year", and for its low-carbon product, Vertua, to account for over 50% of cement and concrete sales by 2025.
The environmental impact of rubberised asphalt
The ability to use rubber recovered from end-of-life tyres has an immediate impact of cutting waste to landfill. While recycling of rubber from used tyres has existed for quite some time, often those portions of tyres for which no onward application or market existed, were sent to landfill.
Recycling rubber using the crumbing process typically produces crumbs of different sizes, steel wire and fibre. Prior to finding use as an asphalt additive, approximately 33% of recycling was landfilled, with a wide variance in disposals by site, ranging from 2% to 50%. 
Conventional asphalt has a high upstream carbon footprint due to its use of aggregate, a mineral component. In comparison, the weighted average carbon footprint for recycling tires is one-seventh that of conventional asphalt, on a per metric ton, making the use of recycled rubber a favourable option from an environmental perspective. 
According to a report by the Institute of Scrap Recycling Industries, rubberised asphalt has many advantages over conventional asphalt. Resulting road surfaces are half as thick, and has also been shown to reduce the rolling resistance of tyres, which can help improve fuel consumption. 
RMA's entire green credentials are not yet known
Proponents of rubberised asphalt like CEMEX cite the many environmental advantages it has over conventional asphalt. In addition to providing a use for end-of-life tyres, improved performance of paved roads, a better upstream carbon footprint of asphalt. 
The new material also reduces the need for aggregates, which can lower the need for mined raw materials. Yet, the product is relatively new, with information about its long term environmental footprint not yet known.
Particulate emissions from road traffic come from two main sources: aerosol particles and emissions from tailpipe exhaust, and from the degradation of vehicle parts and road surfaces and the resuspension of road dust.
Since all road surfaces erode over time, it is only to be expected that the ageing of rubberised asphalt will release micro-sized particles of rubber into the atmosphere. The extent to which this erosion will contribute to future air pollution is unknown, although the subject bears further research.