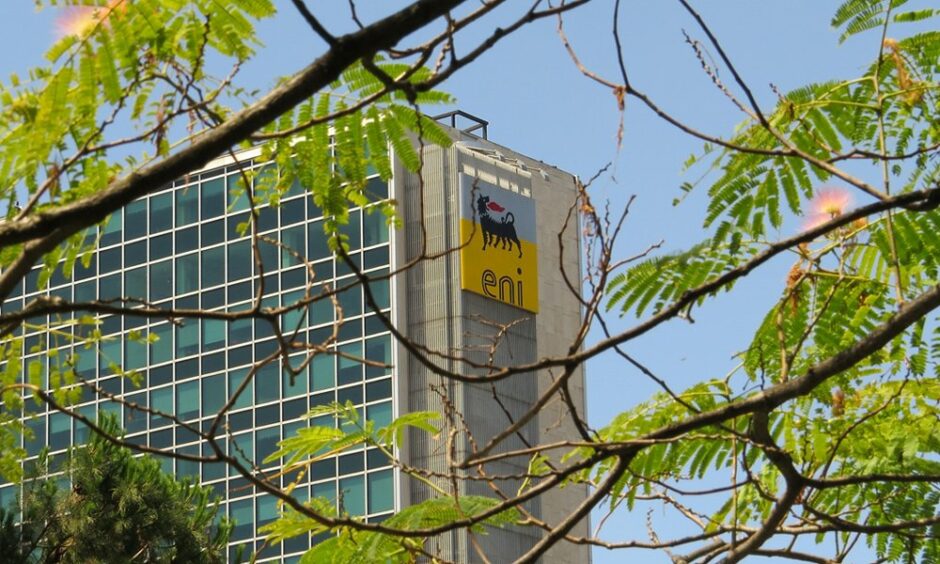 Eni closed early its €2 billion sustainability-linked bond (SLB), the first from an energy company that allows participation from retail investors, following strong demand. The group said it reflects confidence in its energy transition and financial strategy.
Eni has issued a €2 billion SLB, the first in the energy sector to include retail investors.
The bond has proved popular, receiving orders from over 300,000 investors for over €10 billion, and closing five days after the launch. 
The company believes the strong demand reflects investor confidence in its financial and energy transition plans.
Italian energy company Eni S.p.A. (MIL:ENI) issued its first SLB in June 2021, a €1 billion, seven-year bond, claiming to be the first in the sector to do so. It published its SLB framework in May 2021. Aligned with the International Credit Markets Association's sustainability-linked bond principles (SLPB), it includes the key performance indicators, the achievement of which will decide the final coupon rate of the bond. 
The framework includes details of Eni's transition and net zero strategies. Also included are interim targets relating to emissions reduction and the installation of renewable energy capacity.
Transition and net zero strategy
Eni claims to be the first oil and gas company to commit to carbon neutrality and net zero by 2050. In 2021, it pledged to decarbonise all of its products and processes, which included its Scope 1, 2 and 3 emissions.
As part of its transition strategy, Eni plans to grow its low-cost oil and gas upstream business in the near- to medium-term, and increase its exposure to natural gas to 90% of total energy produced by 2050, which it expects to serve as a backup as it develops its renewable capacity.
On its way to reaching net zero by 2050, Eni has set interim targets, with a plan to reduce its absolute Scope 1, 2 and 3 emissions by 25% by 2030, and 65% by 2040, on 2018 levels. 
The plan includes reaching an installed capacity of 15 GW of renewable energy by 2030. Eni expects to expand the base of customers served to 15 million, from 10 million currently, via its Plenitude subsidiary which provides green electricity.
The company plans to progressively increase its installed renewable capacity to 5 GW by 2025, 15 GW by 2030, and 60 GW by 2050. The company expects that by 2024 its renewable power generation mix will be made up of 60% solar energy, and 40% wind (onshore and offshore). 
SLB KPIs relate to Scope 1 and 2 emissions, and installed capacity of renewables
Eni has set key performance indicators (KPIs), required for issuing all SLBs, which relate to the reduction of Scope 1 and 2 emissions and the development of 5GW of renewable capacity by 2028. For its Scope 1 and 2 emissions reduction KPI, it has established a target of 7.4 million tons of CO2 equivalent by the end of 2024, going down to zero emissions by 2030.
Scheduled to pay a gross annual coupon of 4.30% until maturity, the latest SLB will pay an additional 0.5% if either one of the two KPIs is not achieved. Based on a five-year tenure, the bond will mature on 10 February 2028. Achieving the bond's KPIs will then be a matter of reaching the pre-established targets by the maturity date.
First energy sector SLB aimed at retail investors proves popular
The SLB received orders from over 300,000 retail investors, resulting in a total demand of over €10 billion. The company originally planned to limit the size of the offering to €1 billion, but doubled it due to the high demand.
According to the company, the strong demand for the bond reflects confidence among Italian investors in its financial and sustainability strategies. The issue was closed within five days of its launch.
Chief executive Claudio Descalzi said: "The success of this initiative has been extraordinary and surprising. It has been for us above all a very strong response in terms of trust from the Italian public, and this is the aspect that gives us the greatest satisfaction and strengthens us. So many Italians have believed in what we are doing, both in terms of progressively moving toward decarbonized industrial processes and products, and in terms of ensuring energy security."