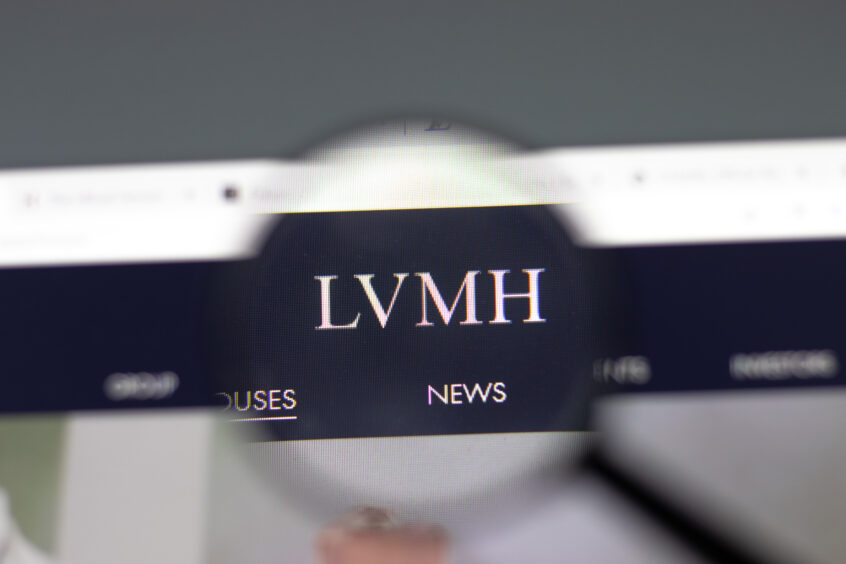 LVMH's (EPA:MC) beauty division is to partner with Dow (NYSE:DOW) on the development of sustainable packaging solutions for its luxury perfumes and cosmetics. 
The partners intend to replace some of LVMH Beauty's plastic packaging with bio-based and recycled alternatives.

 

Changes in consumer demand are driving the beauty industry to reduce its use of plastics, but the sector has barely begun to address its broader impacts on the planet.

 

As consumers gain greater awareness of what sustainable beauty truly is, there is hope that their rising expectations could encourage further action.

 
Through its planned collaboration with Dow, LMVH Beauty will replace a portion of its plastic packaging with bio-based and recycled alternatives. In doing so, it intends to advance its sustainability initiatives while maintaining the quality and functionality of its luxury products. 
"At LVMH, with our Life 360 program, we made the decision that our packaging will contain zero plastic from virgin fossil resources in a near future," said Claude Martinez, executive president and managing director of LVMH Beauty.  
"Creating a circular economy takes every player in the value chain to commit to ambitious goals and challenge the status quo. Dow looks forward to supporting the sustainability journey of a leading global luxury brand," added Karen S. Carter, president of Dow's packaging & specialty plastics department. 
Replacing plastic packaging with sustainable alternatives
The partnering companies will work together to advance the development of Dow's SURLYN Ionomers, a collection of polymers that can be used to make jars for cosmetic creams and purpose-built caps for perfume bottles.  
Dow's SURLYN range includes both a bio-based product, produced from raw materials such as used cooking oil, and a circular offering made from recycled plastic waste. The multinational chemicals company notes that its bio-based SURLYN contains only waste residues and industrial by-products, ensuring that its feedstocks do not require any resources that could otherwise be put towards growing food.  
Its circular SURLYN, meanwhile, relies on its advanced recycling technologies to transform even the most complex waste plastics into materials with the same quality and functionality as those made from virgin resources. 
Meeting the demand for clean cosmetics
The beauty and personal care market was worth approximately $528 billion in 2022, with projections suggesting that the cosmetics segment alone will grow from $287 billion in 2021 to $415 billion by 2028. 
As consumers' demand for more sustainable products continues to rise, much of this value is expected to be generated by products that are marketed as being safer, more natural or more environmentally friendly than alternative options. This 'clean beauty' market is projected to be worth $22 billion by 2024, but loose criteria to define what 'clean' means suggest that consumers are still not entirely sure what they are looking for. 
One aspect of the beauty industry's sustainability that is perhaps clearer for consumers to understand is its use of plastic packaging. Indeed, with the sector contributing more than 120 billion units of packaging each year, the issue is somewhat difficult to ignore. 
This focus on plastics is highlighted by research from NielsenIQ, which found that online searches for plastic-free beauty products had increased by as much as 900% within a single year from 2021 to 2022. Through its partnership with Dow, LMVH may be able to accommodate this demand. while simultaneously addressing both plastic pollution and the emissions generated during the production of virgin packaging materials. 
Beauty's sustainability depends on more than just packaging
Although the reduction of plastic packaging is undoubtedly an important step, the beauty industry faces a number of additional challenges in its journey to sustainability.  
Currently, many of its products include ingredients such as palm oil or chemicals that are typically derived from fossil fuels. Even if packaged sustainably, the consumption of these ingredients will continue as a driver of climate change, deforestation, biodiversity loss and other associated issues. 
According to a recent report by the Carbon Trust, the beauty industry is yet to make progress in addressing these aspects of its environmental impact. Although several companies have begun to reduce their use of plastic, few have acknowledged the 30-50% of their greenhouse gas emissions that are generated through their consumption of raw materials. 
This suggests that, though LMVH's latest partnership may be commendable, there is still work to be done. Given that consumer demand has been such a driving force for the beauty industry's reduction of plastic, there is clearly a need to ensure that they gain more awareness of the sector's footprint in other areas. With such education, their expectations may rise to the extent that the sector begins to take a broader approach to its sustainability initiatives and achieves the systemic transformation that is so urgently needed.