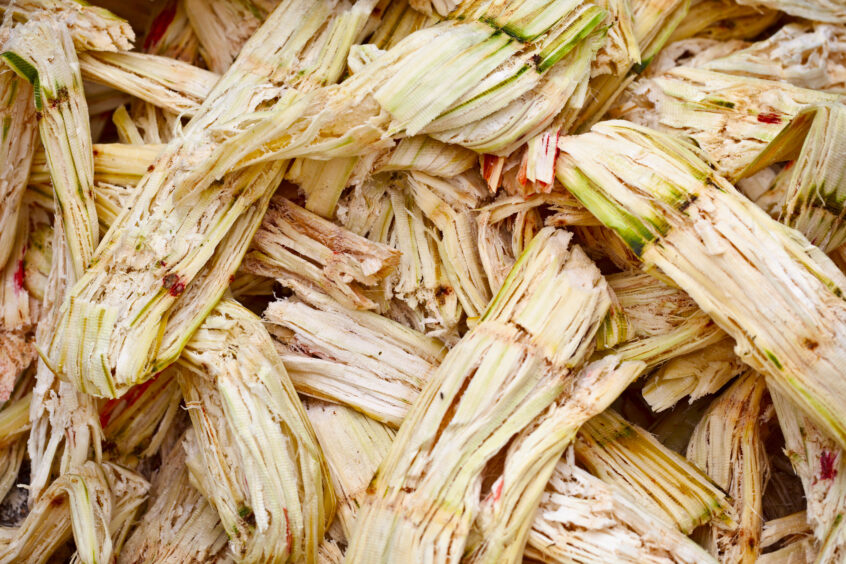 American BioCarbon (ABC), a Louisiana-based maker of renewable products from sugarcane bagasse, has started selling CO2 removal certificates (CORCs).
The CORCs result from ABC's biochar from sugarcane bagasse, a by-product of sugar production.
They were certified by Finland-based Puro.earth, a crediting platform for engineered carbon removal.
By using a digital product developed by Puro.earth, called pre-CORCs, ABC will be able to raise revenues even before its manufacturing unit is built at an industrial scale.
A CORC is a digitally tradeable asset that has been independently verified to confirm that 1 metric ton of CO2 has been removed from the atmosphere. Puro.earth, which claims to be the first marketplace for CO2 removals, only certifies and trades in technologies that remove carbon at an industrial scale and store it for a minimum of 100 years.
What is bagasse and how does it lend itself to carbon removal?
Bagasse is a by-product of the sugar production industry which is traditionally burnt or left to decompose in the field. This causes serious environmental problems due to the resulting greenhouse gas emissions and air pollution, while it also constitutes misuse of land management.
Most of the bagasse made by the over 34 million tons of sugar produced in the US is left unused. This represents a large environmental and financial opportunity, according to ABC, which seeks to gain by making biochar, absorption and fuel pellets from bagasse.
The company said that bagasse has a unique honeycomb carbon structure which makes it preferable to other wood-based for use in agricultural applications. Its grassy structure also makes it highly absorbent; ABC claims that pellets made from bagasse can absorb five times their weight in water. 
Fuel pellets made from bagasse have lower lifecycle carbon emissions than wood pellets, and are not linked to deforestation. Biochar made from bagasse and used in agriculture can help sequester carbon permanently in the soil. 
How does ABC plan to benefit from bagasse?
ABC seeks to capitalise on the opportunity presented by the 10 million tons of bagasse generated from sugar production in the US, and is building its first 200,000 ton facility in White Castle, Louisiana, which will make biochar, absorbent pellets and fuel pellets.
Each of these products has applications that help reduce the environmental and emissions impact of current processes. The absorbent pellets can be used in the solidifying waste streams in agriculture, process industry, and oil and gas drilling. 
Solidified waste is easier to haul, which reduces the carbon footprint of the waste management for each application. ABC is targeting its fuel pellets made from bagasse as a low-carbon option in areas where wood pellets and coal are used as sources of energy. 
Its biochar product, which is charcoal that results from heating bagasse in the absence of oxygen, is the one that is providing the carbon removal opportunity. When used as an agricultural additive to soil, ABC says its biochar improves water retention and agricultural productivity, by helping retain fertiliser and supporting plant growth. It also provides a long-term solution for carbon capture by capturing carbon in solid form, which means that it is permanently sequestered.
Following the verification of ABC's biochar product as an engineered carbon removal methodology, the company started selling biochar CORCs.
Pre-CORCS help ABC make revenues before it manufactures biochar
Puro.Earth claims to be the first CO2 removal marketplace and provides long-term carbon removal options to voluntary carbon markets. It identifies suppliers of carbon removal technologies, verifies their carbon removal claims, which is followed by issuing CORCs under the Puro Standard.
In September 2021, Puro.earth launched pre-CORCs, a digital asset that represents validated projections of future carbon removal activities. The pre-CORCs can be purchased by companies looking to prepay for future carbon removals, while entities that create the carbon projects can scale projects by gaining access to revenues in advance. 
Part of Puro's Accelerate program, which aims to accelerate scale in the carbon removal ecosystem, helping suppliers in early stages of expansion to get advance market commitments for their CORCs. This can help fledgling companies by providing an alternative source of funding to raising debt or equity financing.  
Puro claims that its rigorous process provides buyers with confidence, and also gives them flexibility, as the pre-CORCs are tradeable. Buyers are also protected against price volatility and delivery uncertainty, which also provides a measure of assurance to sellers, in addition to upfront financing for their projects.
ABCs CORCs are an example of pre-CORCs, as they are currently available for sale even though its first production facility is still under construction. Once its plant is built to a commercial scale, ABC will be able to provide 240,000 credits annually.