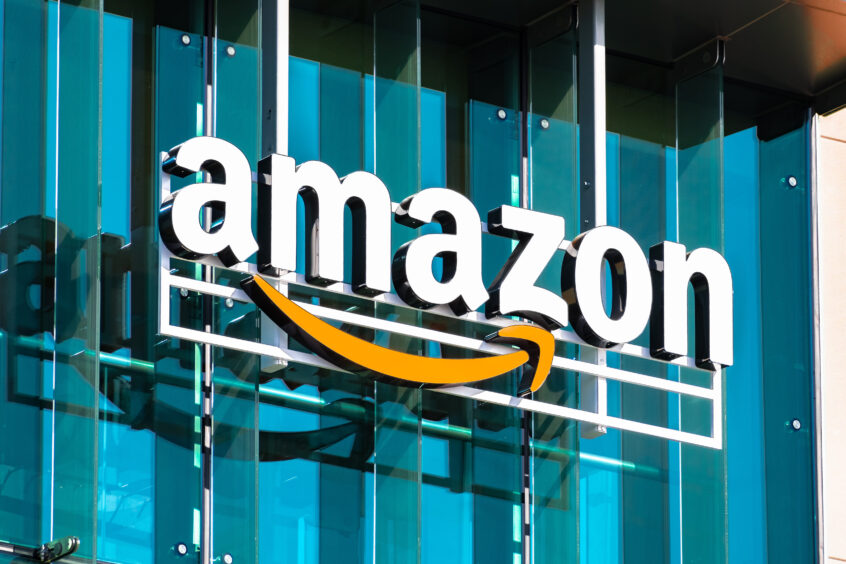 Amazon (NASDAQ:AMZN) said it has set a new record for the most renewable energy purchased by a single company, covering its Scope 2 emissions. Shareholder activists, however, claim that the internet giant's climate plans are flawed as they do not address its Scope 3 emissions.
Amazon has released details on its renewable energy portfolio, which has grown to over 20 GW in 2022. 
Buying large amounts of renewable energy via purchase power agreements (PPAs) reduces exposure to price volatility.
While the PPAs address Scope 2 emissions, it is important to note that Amazon has been criticised for opacity on its Scope 3 emissions.
According to a report by the industry association American Clean Power, 2022 was a record year for corporate purchases of renewable energy. The 20 GW of new contracts purchased across the US beat the previous record of 15 GW set in 2021.
Technology companies are driving this trend, with Amazon, Meta Platforms (NASDAQ:META) and Microsoft (NASDAQ:MSFT) positioning themselves as leaders, taking over Google (NASDAQ:GOOG). All tech companies analysed in the report were found to have averaged purchases of 7 GW annually between 2019 and 2022.
PPAs enable companies to purchase renewable power directly from an operator at a set price, rather than face variable rates set by utilities. It is the most popular mechanism to buy renewable energy. 
In addition to getting a fixed price, PPAs provide the buyer with renewable energy credits, which can help companies with their emissions targets. Renewable energy credits or certificates are tradable instruments that verify the generation or purchase of electricity that is produced by renewable sources.
Why are big tech companies the largest buyers of renewable energy?
Cloud computing can help its customers with their decarbonisation efforts, as it replaces physical information technology assets with virtual or shared ones. The sector, however, is estimated to have a larger carbon footprint than the airline industry. A large amount of this comes from energy usage, and in particular in the operation of data centres.
Based on International Energy Agency estimates, global data centre electricity accounted for 0.9-1.3% of global demand. Including data transmission networks and heavy users, such as crypto miners, brings the electricity demand attributed to data centre use and operations to 2.4-3.3% of the global total.
Investing in renewable energy can meet this high electricity demand by adding power generation sources to the existing infrastructure. It also helps the sector to decarbonise, by using more clean energy as it expands and grows, replacing fossil fuel power sources. 
Amazon's net zero commitment 
As the world's largest corporate purchaser of renewable energy, Amazon has grown its portfolio to over 20 GW, after adding a record 8.3 GW in 2022. It expects 100% of its operations to be powered by renewables by 2025, five years ahead of its 2030 target, having already reached the 85% mark at end-2021.
This will support the company in reaching its goal of net zero emissions across its operations by 2040. The plan is to focus on three areas: regular measuring and reporting of greenhouse gas (GHG) emissions, implementing decarbonisation strategies in line with the Paris Agreement, and using credible offsets to deal with unavoidable emissions. The use of renewable energy is one of the decarbonisation methods envisaged by Amazon.
"Amazon's clean energy portfolio doesn't just top the corporate charts—it is now among the leading utilities globally, as well," said Kyle Harrison, head of sustainability research at Bloomberg New Energy Finance. "The fact that it announced a new annual record of clean energy in a year mired by a global energy crisis, supply chain bottlenecks and high interest rates speaks to its forward planning and expertise in navigating power markets and executing long-term contracts."
Decarbonisation claims have attracted criticism
Amazon's renewable PPAs directly address the reduction of its Scope 2 emissions, as part of its commitment to achieving net zero by 2040. Despite its efforts, Amazon has been criticised for not disclosing the full extent of its GHG emissions. According to shareholder activist As You Sow (AYS), the group's climate disclosures on Scope 3 emissions remain opaque.
Indeed, Scope 2 emissions refer to those that are generated by the production of energy that a company purchases and uses in its business, while Scope 3 are those that occur in the value chain of a company, both upstream and downstream, and also in the use of its products.
Amazon has disclosed a nearly 40% rise in its Scope 3 GHG emissions between 2019 and 2021, which reflects a small portion of its total emissions, as it only includes the carbon footprint of Amazon-branded products, which make up 1% of all sales. 
AYS said that this raises questions about Amazon's net zero commitment as, by not disclosing these emissions, they cannot included in its decarbonisation strategy. It has put forward a shareholder proposal that is calling the company to "measure and disclose scope 3 GHG emissions from its full value chain inclusive of its physical stores and e-commerce operations and all products that it sells directly and those sold by third party vendors".
Amazon's leadership in investing in renewable energy globally is contributing to the development of infrastructure in parts of the world where the market is hard to come by, such as Asia. Yet, failing to disclose all its own emissions could undermine its ambitious net zero strategy, as well as risk reputational damage and further scrutiny by climate and shareholder activists.