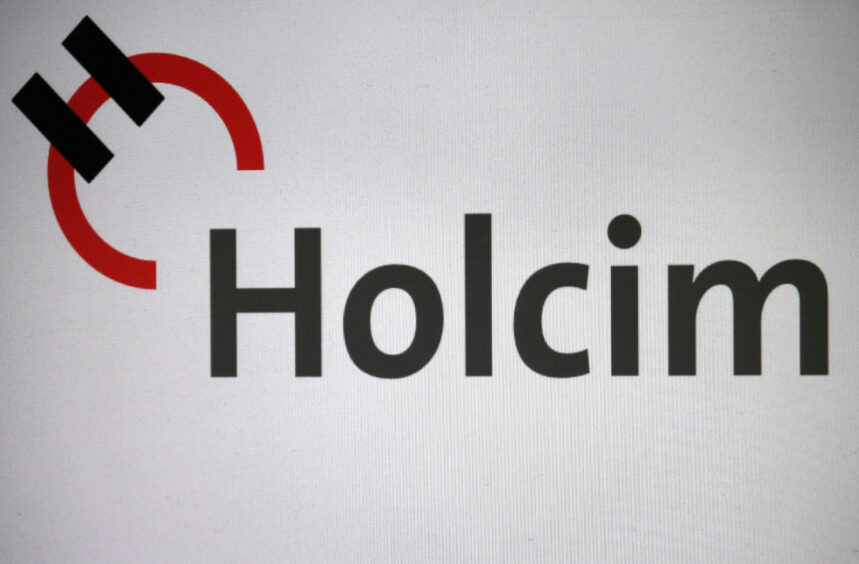 Holcim (SIX:HOLN), the global cement giant, is being taken to court over its contributions to climate change and its lack of corrective action. 
Indonesian islanders have launched a complaint against Holcim, claiming that its industrial activity is contributing to rising sea levels and associated damages.

 

Rising sea levels pose a severe threat to the residents of Pari Island, but are largely the fault of major corporations and their lack of effective climate action.

 

Companies that fail to take responsibility for their carbon emissions will face increasing exposure to the risks of climate litigation.

 
Four residents of Indonesia's Pari Island have filed a legal complaint against Holcim, demanding proportional compensation for the climate damages induced by its industrial activities. Their case is currently being supported by a new campaign launched in collaboration between the European Center for Constitutional and Human Rights, Swiss Church Aid and Friends of the Earth Indonesia. 
"For the complainants, this point is central: they are not filing their complaint only to receive compensation for the personal damages they have suffered. With it, they also seek to contribute to preserving the livelihoods of millions of people, primarily in the Global South, that are existentially threatened by climate change," said Friends of the Earth International. 
Rising sea levels threaten Indonesia's Island communities
Rising sea levels, driven largely by ongoing changes in the climate, have emerged as a major threat to the safety, livelihoods and cultural values of coastal populations. As an archipelagic state, Indonesia is particularly exposed to this issue – leaving many of its island communities to suffer the devastating consequences of inadequate climate action. 
On the island of Pari, around 11% of the land has already been submerged by the sea. If sea levels continue to rise, the outlook is poor, with the vast majority of the island's surface expected to be below the annual flood level by 2050. 
The submersion of Pari's land poses a severe threat to its 1,500 residents, as freshwater supplies are becoming salinated, homes are being destroyed, biodiversity is declining and the incomes of those dependent on tourism or fishing are falling rapidly. According to the plaintiffs of the case against Holcim, this damage is largely the result of industrial failures to take effective, preventative actions to reduce their emissions. 
The case against Holcim
Their complaint, which is the first of its kind against a Swiss corporation, will be heard by the Cantonal Court of Zug. Drawing from studies of Holcim's CO2 emissions and an analysis of its current climate strategy, the plaintiffs will argue that the corporation bears significant responsibility for the climate crisis and its subsequent impacts on their community.  
Seeking justice on behalf of the entire island, the plaintiffs are demanding that Holcim provides proportional compensation for Pari's climate-induced damages. In addition, they demand that the corporation must introduce more stringent emissions reduction targets, and contribute to the implementation of adaptation solutions that will provide future protection. 
"Climate action is a top priority for Holcim at the heart of our strategy. We take a rigorous, science-driven approach on this journey with our industry's first validated net zero targets in line with the 1.5°C pathway," says Holcim in response.
"We do not believe that court cases focused on single companies are an effective mechanism to tackle the global complexity of climate action. We believe in partnering across the building value chain to accelerate the transition to net zero together. That's where we are focusing our efforts to scale up our impact," it concludes.
Climate litigation risks are on the rise
The case against Holcim comes as part of a wider increase in the use of litigation as a means of holding powerful actors accountable for their climate responsibilities. Currently, there are more than 2,000 climate-related court cases taking place across the globe – with the majority having been launched in recent years. 
Following the UN's recognition of a healthy, clean and sustainable environment as a human right, climate litigation cases against corporations or governments have gained a large body of reasoning on which to stand. Climate change is now being seen as an issue of justice, which can be resolved through legal frameworks of the designated fault and mandatory compensation. 
Given that around 70% of the historical CO2 emissions responsible for the brunt of global warming can be traced back to the activities of just 108 companies, many incumbent corporations ought to be concerned by this growing trend. The more cases that emerge successful, the greater the risk that they too will be subject to scrutiny. 
In order to reduce their exposure to litigation risks, businesses would be well advised to assess their own contributions to climate change and ensure that their future strategies are aligned with the most ambitious possible action. Failure to do so could see them in the same position as Holcim, which will be tarnished by the islanders' accusations whether or not they are successful in court.