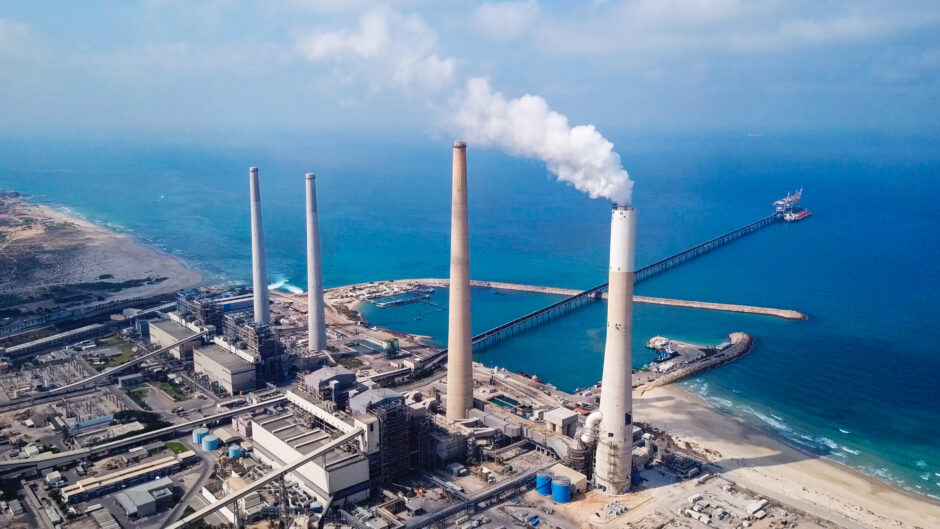 Key players from across the UK's industrial segment have launched a collaborative initiative to transform captured greenhouse gases into sustainable everyday products. 
Under the Flue2Chem programme, 15 organisations will work together on the conversion of industrial waste gases into chemical feedstocks to be used in consumer goods.

 

If successful, the project could help the UK to reduce its CO2 emissions by up to 20 million tonnes per year.

 

Synergies between different industrial sectors will play a vital role in delivering the net zero transition.

 
Spearheaded by the Society of Chemical Industry (SCI) and Unilever (LSE:ULVR), the Flue2Chem programme will focus on turning captured industrial gases into valuable chemicals that would otherwise be derived from fossil fuels. The SCI claims that this could make a major contribution to the UK's net zero transition, with its estimates suggesting that the project could reduce the country's CO2 emissions by between 15 and 20 million tonnes per year. 
The programme is expected to run for two years, with a total budget of £5.4 million. It will be partially funded by a £2.68 million grant from Innovate UK, with the remainder to come from the consortium's members. 
Companies participating in the Flue2Chem initiative include BASF (LSE:BFA), Tata Steel (LSE:TTST), Procter & Gamble (LSE:PGN), UPM-Kymmene (LSE:UPMH), Holmen (LSE:HOLMBS), Johnson Matthey (LSE:JMATL), Reckitt (LSE:RKT), Croda (LSE:CRDA) and Carbon Clean. They will also be joined by the University of Sheffield, The University of Surrey, the Centre for Process Innovation and the Confederation of Paper Industries. 
Introduction to the Flue2Chem programme
Most of the chemicals found in everyday products, such as plastics, cosmetics or pharmaceuticals, are derived from fossil fuels. As the industry grows to become one of the largest consumers of oil and gas, the emissions associated with its resource extraction are on track to result in 4°C of atmospheric warming by 2050. 
In an effort to prevent this outcome, the Flue2Chem participants will explore the use of feedstocks that are made from captured industrial flue gases rather than fossil fuels. Their process will use FluRefin technology, developed by the University of Sheffield in partnership with AESSEAL, to extract the CO2 contained within these gases for conversion into chemical building blocks. 
By capturing this CO2 and harnessing its use, the collaborators hope to create a circular system that reduces the demand for virgin fossil fuels while also mitigating the emissions of hard-to-abate sectors such as steel, glass or cement.  
Developing a viable business model
Specialised companies such as LanzaTech have already demonstrated the technical feasibility of converting waste gases into valuable chemicals, but such systems are yet to be adopted at scale. In order to accelerate their deployment, the Flue2Chem programme will add to its technical considerations with a thorough assessment of the relevant economics. 
Ultimately, the goal of the project is to develop an end-to-end business model through which captured waste gases can be made into feedstocks that are valuable to both the chemicals industry and its downstream customers.  
As explained by David Bott, head of innovation at SCI: "The new business model will aim to reduce the need for imported fossil fuel material. Instead, the consortium will build a new, more sustainable supply chain whilst also mitigating waste emissions. The group will develop methods for using carbon captured from waste streams of other industries and transform them into affordable raw materials for consumer products." 
Cross-sector collaboration for carbon conversion
Without the demand of a secondary market, hard-to-abate sectors may be unable or unwilling to invest in carbon capture. Without the supply of alternative feedstocks, however, the chemicals industry would be unable to provide its customers with sustainable solutions. 
By building synergies between these industries, the Flue2Chem programme serves as a valuable example of the opportunities that can be gained through collaboration. Rather than leave each sector to try and decarbonise its operations individually, it presents a circular solution that would be of benefit to each party involved. 
"No single company can do this alone, and so to have the power of 15 manufacturers and academics marks a significant step forward not only for the UK, but globally too," observed Unilever's Ian Howell. Indeed, if the Flue2Chem programme's collaborative approach were to be adopted at scale, there could be huge potential for sectoral priorities to come together in alignment with global goals. 
Although the outcomes of the project remain to be seen, this potential cannot be ignored if we are to succeed in achieving a net zero scenario.