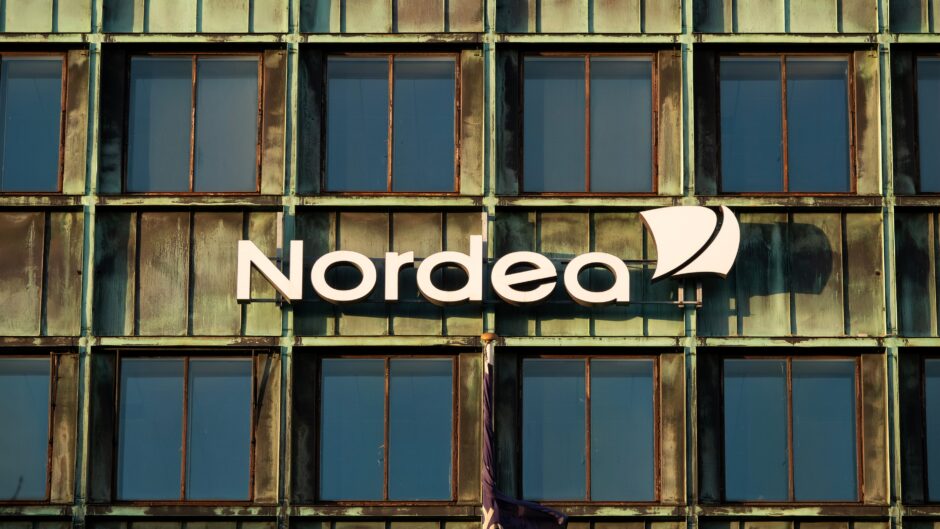 Nordea Bank (STO:NDA-SE) has announced it will link variable executive compensation to its performance on sustainability, in line with its vision of aligning senior management compensation with its long-term growth strategy. 
Nordea, the largest bank in the Nordics, plans to link executive variable compensation to its sustainability performance, starting in fiscal year 2022.
This measure can incentivise the top team of a company to push for the achievement of sustainability goals.
In a report by ShareAction, the bank was ranked 20th among Europe's top 25 lenders on its climate action and biodiversity metrics, suggesting it has more to do to improve its record.
In response to rising concerns from climate action groups and investors to act on climate change, companies are increasingly making net zero pledges. But limited progress towards these goals and a lack of interim targets raise serious concerns over whether these goals can actually be achieved.
Linking executive compensation incentives to ESG performance is one way of understanding whether companies are taking their commitment seriously, according to the Climate Action 100+ net zero benchmark. It is a set of climate expectations put forward by 700 investor and asset manager members of CA100+, accounting for over $68 trillion in assets managed. 
These benchmark indicators include effective board oversight of the delivery of greenhouse gas (GHG) targets, with a corresponding link to remuneration. CA100+ is an investor-led initiative looking to ensure that the world's largest GHG emitters take action on climate change.
Nordea links executive variable compensation and sustainability performance
Nordea has stated it will link variable compensation to its performance on ESG factors that go beyond emissions reductions and diversity and inclusion, starting with the fiscal year ending in December 2022. This builds on measures taken in prior years to include sustainability plans in executive compensation packages.
In fact, in 2020 Nordea's board made diversity and inclusion a management objective across the entire group, whereby no gender would have less than 40% representation. This was extended to include the board in 2021.
The bank is focused on accelerating its progress towards its 2030 goals, and wants to add its targets for green and sustainable financing, reducing its lending climate-exposed sectors towards deciding its variable compensation payout.
Nordea launched a share-based long-term incentive program in 2020 for the group chief executive and nine members of its global leadership team, which was extended to include an additional 50 key employees by the board in 2021. These people were deemed to have a direct impact on Nordea's results, strategy and long-term growth, which is in accordance with the bank's vision of aligning its long-term performance with variable remuneration packages for its senior managers. 
New sustainability targets may accelerate management action on sustainability
Nordea said sustainability is at the core of its strategy and is integrated into all aspects of its business. It has committed to a net zero by 2050 goal and has also set interim targets, aiming to reduce GHG emissions across its lending and investment portfolios by 40-50% by 2030 compared to 2019 levels.
The bank also set a goal of covering 90% of its exposure to large corporate customers in heavy-emitting sectors with transition plans by the end of 2025, while also doubling the share of net zero committed assets under management. Another goal set for 2025 is facilitating over €200 billion in green and sustainable financing.
To advance its action on reducing exposure to heavy-emitting sectors, and in support of its 2030 decarbonisation goals, Nordea also set new sector targets for its activities relating to shipping, residential real estate, oil and gas, and mining in December 2022. 
Nordea reports that in total its corporate loan exposure to three of these sectors, oil and gas, shipping and mining, is about 5% of the total. It has also pledged to phase out support for thermal coal mining from its portfolio.
Why is it important to link executive compensation to achieving sustainability goals?
Despite Nordea's sustainability claims, it does not rank very highly among European banks on its climate action. In a December 2022 report from ShareAction titled In Debt to the Planet, the bank was ranked 20th among Europe's top 25 lenders on its climate action and biodiversity metrics.
It was, however, listed as one of three banks that had made credible commitments that are aligned with a net zero scenario. It was also cited as one of 11 that were planning to halt financing new oil and gas exploration projects.
In a response to the report, Nordea acknowledged that it still has work to do in its sustainability journey, and shortly thereafter it published its planned action on heavy-emitting sectors. The bank also disputed ShareAction's observation over its lack of consideration of biodiversity, highlighting that it is part of the Finance for Biodiversity Pledge, and will be publishing its approach to nature-related impacts during 2023.
Nordea's inclusion in ShareAction's report, along with its response and its ongoing commitments to advancing sustainability, suggest that it is willing to improve its record on climate action. Aligning executive compensation with sustainability metrics also means top managers have an incentive in the bank's achievement of interim goals, which is likely to improve its ranking among European banks on sustainability.