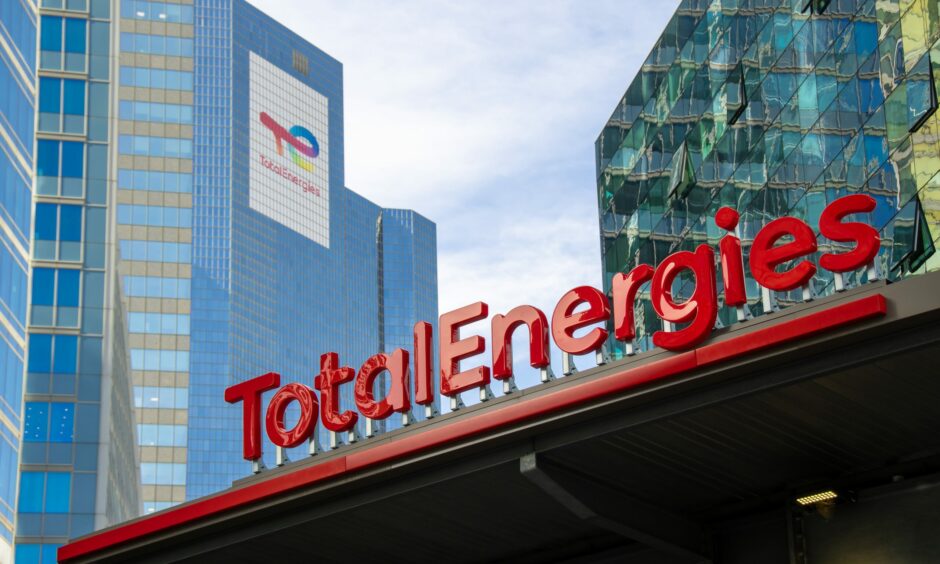 As TotalEnergies (NYSE:TTE) is posting record profits, a group of experts is calling on financial institutions to stop supporting the French major's oil and gas expansion in Africa.
TotalEnergies is one of the latest energy companies to post record profits on the back of high oil and gas prices.

It comes amid calls that the company's lenders stop financing its oil and gas expansion in Africa.

New oil and gas projects are not compatible with a net zero by 2050 scenario, and developing countries should build green infrastructure to ensure they are well placed for the transition.
Following record profits by BP (LON:BP), Shell (LON: SHEL) and Equinor (NYSE:EQNR), TotalEnergies is the latest oil major to post bumper results after the war in Ukraine led to a spike in energy prices.
Profits on the rise
The company's adjusted net income for 2022 came in at $36.2 billion, doubling from the previous year, even though it produced 2.765 million barrels of oil equivalent per day in 2022, down 2% from 2021.
The group paid $33 billion in taxes in 2022, more than double what it paid in 2021. This was an effective tax rate of 40.9%. The French supermajor said it expected to pay $400 million under the UK Energy Profits Levy (EPL) in the fourth quarter, bringing the full-year impact of the windfall tax to an expected $1 billion.
Chairman and chief executive Patrick Pouyanné said while prices were down in the fourth quarter, refining margins stayed strong in supply-constrained markets. This "favorable environment" saw Total report "cash flow of $9.1 billion and adjusted net income of $7.6 billion" for the fourth quarter.
The results came despite major impairments of $15.6 billion for the full year, including $14.8 billion on Russia and a $1 billion impairment on its withdrawal from the US' North Platte. This year, the company expects net investments to reach $16-18 billion, of which $5 billion will be dedicated to low-carbon energy.
The Total board has set out a plan to increase the dividend for 2022 by 6.5%, which comes in addition to a special 1 euro dividend in December. It aims to pay back 35-40% to shareholders in 2023.
Call to end oil and gas expansion in Africa
The results came as five experts, winners of the Goldman Environmental Prize, called on financial institutions to stop supporting the French major's oil and gas expansion in Africa which tramples on climate, biodiversity and human rights. The demand was presented in the European Parliament.
In November 2022, the five Goldman Prize winners wrote to 78 banks, investors and insurers asking to end their support. TotalEnergies is developing a number of projects in Africa, including the East African Crude Oil Pipeline (EACOP) in Uganda and Tanzania and the planned exploitation of Luiperd and Brulppada, two major offshore gas fields in South Africa.
Two months later, only four financial institutions – Unicredit, Generali, Hannover Re, HDI Global – committed to not backing TotalEnergies projects in South Africa. Here, the company has allocated $3 billion to develop reserves in the waters south of the Cape, which is expected to devastate South Africa's marine ecosystems and endanger the many coastal communities who depend on them.
Makoma Lekalakala, Goldman Prize winner and director of Earthlife Africa, said: "French companies and financial institutions are once again trying to influence South African energy politics for their own interest. What they did for coal, they are trying to do it again for oil and gas, but we say no more. European decision makers say that they want to support a "Just Energy Transition Partnership" with South Africa, but their big words ring hollow as long as they refuse to hear the people's demands for a "real" "just" energy transition."
Green transition cannot include fossil fuels
Both the International Energy Agency and the Intergovernmental Panel on Climate Change have warned that new oil fields are not aligned with a net zero by 2050 scenario. Many financial institutions, however, continue to finance new developments despite having made climate pledges.
This issue is particularly pressing for developing countries that are still establishing reliable energy supplies. Building new infrastructure that is reliant on fossil fuels means they will be underprepared for the energy transition, which will require further investment to keep up with better-positioned countries. By investing in clean sources, instead, they can ensure to be a step ahead.
Claire Nouvian, founder of French NGO Bloom, said: "Each announcement of record profits by TotalEnergies only serves to accelerate climate chaos and the destruction of nature. Every dividend paid to TotalEnergies' shareholders has a corollary in the destruction of the natural world, destroying the very conditions that make life possible on our planet. It is more necessary than ever to legislate and stop the growth and lies of the oil and gas majors."
Lucie Pinson, director and founder of Reclaim Finance, added: "The International Energy Agency is clear – there is no room for new oil and gas projects in a net zero world and civil society organisations all across Africa are calling for a just energy transition towards a green energy future. We are determined to make their call heard and demand that it is respected by European companies and financial institutions. Banks, insurers and investors must step back from TotalEnergies' plans to blow the world's carbon budget and lock Africa into the dirty energy sources from the past."
Initial results reported by Energy Voice.