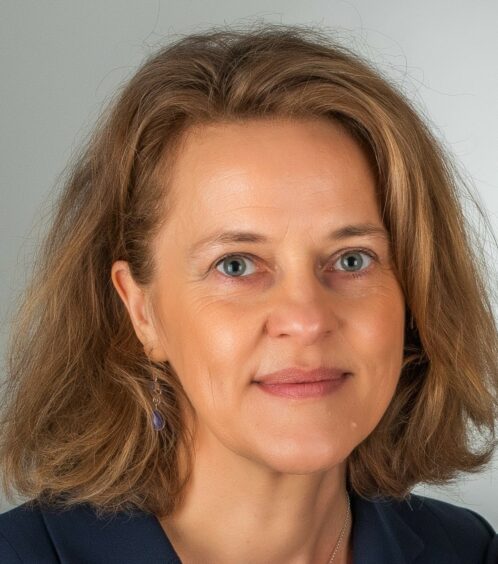 French climate consulting services company EcoAct has launched a Climate Data Analytics Unit. It picked as its lead Nadège Lespagnol, a climate expert specialising in statistical and numerical analysis.
EcoAct has tapped climate risk expert Nadège Lespagnol to head up its newly launched Climate Data Analytics Unit.
Lespagnol has over two decades of experience in banking and insurance in the field of financial risk management, having specialised in statistical and numerical analysis.
She will apply her data modelling and risk management experience to help EcoAct's clients assess and manage their carbon and biodiversity footprints.
EcoAct helps companies realise their climate ambitions by providing climate consulting and project development services. It was acquired in October 2020 by Atos (PAR:ATO), a global digital transformation company, with the aim of establishing a global 'Decarbonization Excellence Centre'. 
In November 2022 EcoAct launched its Climate Risk Platform, providing climate risk assessment and visualisation services to clients to help them assess the risk posed to their physical sites from exposure to 28 climate change hazards, as well as identifying and prioritising mitigation and adaptation measures.
The focus of EcoAct's new Climate Data Analytics Unit is to help clients assess the risks and opportunities presented by their climate and biodiversity footprint by developing modelling tools and technology-based solutions. Mitigation and adaptation measures to combat climate change can benefit from extracting actionable insights by analysing and modelling climate data.
The unit comprises a team of climate experts and data engineers, as well as global external partners, which will be headed by Lespagnol, who has over twenty years of experience in banking and insurance.
The climate data analytics offering will leverage the expertise available in the company's other climate-related consulting services and also within the Atos group. It will focus on two areas: climate data access and management services, and data analysis and predictive modelling services.
Climate data access and management services will provide support for data acquisition strategies, consulting services on climate data management, as well as access to EcoAct's database via a software-as-a-service model, or an application programme interface, enabling clients to use EcoAct's solution with their own climate change applications.
Data analysis and predictive modelling services will help develop predictive models based on climate data, along with solutions that analyse pathway alignments with targets, and will also help clients implement climate scenario analytical tools, intended to help them manage physical and transition risks.
Lesspagnol said: "I am a firm believer in the saying that what cannot be measured cannot be improved – this new unit offers our clients climate and biodiversity data access and management as well as data analysis and predictive modelling services, which will be crucial to reducing their carbon footprint and anticipating climate change risks. Our ultimate goal is to establish catalysts for effective business model transformation".