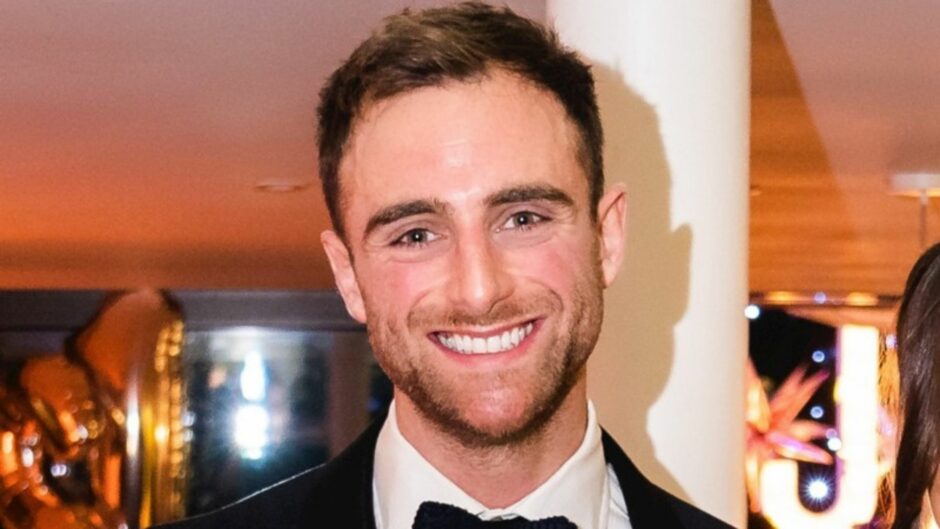 Henry Spencer, chief operating officer at Wakefield-based online asset disposal specialist BPI Auctions, says businesses should consider auctions to reduce landfill waste and allow for better recycling across sectors.
Organisations are more aware than ever of corporate waste and its impact on climate change.
Establishing a sustainable asset management cycle plan ahead of time will help to decide the most suitable route to disposing of specific assets.
Using auctions as a disposal route can be a solution to prevent assets from deteriorating over time and being sent to landfill, contributing to the circular economy.
In line with Show The Love Month and following a spike in online interest in 'business recycling' in the past two months, organisations are more aware than ever of corporate waste and its impact on climate change. They can play an essential part by increasing the sustainability of their business asset management.
Dealing with commercial waste
All businesses are responsible for complying with commercial waste regulations, and using auctions as a disposal route gives businesses a solution rather than assets deteriorating over time and being sent to landfill. Having an asset management cycle that puts sustainability first allows businesses to showcase green credentials and support worldwide recycling efforts on a small scale.
In the manufacturing and construction sectors, there is a constant need to keep up with product demands or dispose of unwanted equipment during slower sales periods. Businesses can reduce the environmental impact by stripping the assets for parts and selling them, which often makes for a lucrative sale.
Manufacturers often offer take-back schemes to collect used products from customers and reintroduce the materials to the original manufacturing cycle, slowing down the demand for the production of new assets. Using the machinery to sell parts can help you and other business owners to ensure existing machinery is used as long as possible, reducing the need to invest in new equipment, which has taken a lot of energy to create.
Regarding logistics and transportation, businesses must renew their fleet regularly, leaving significant assets to be disposed of regularly. The unwanted equipment may be invaluable to startup companies or small- and medium-sized enterprises (SMEs), meaning that selling the assets will upcycle the equipment and avoid waste. Approaching local buyers ahead of the expiry date of an asset for your business makes removing the item more accessible and reduces costs for delivery and transportation.
Many other industrial assets, such as vehicles, site accommodation, parts, and hardware, can be disposed of responsibly. Putting a sustainable asset management cycle plan in place ahead of time will help to decide the most suitable route to disposing of specific assets, keeping sustainability in mind.
Auctions are a crucial channel for industrial asset disposal
Auctions lend themselves to sustainable asset disposal by managing fees, customer relations, and marketing strategies to encourage businesses to recycle their goods rather than take the risk of disposing of them irresponsibly.
They are a popular channel for industrial asset disposal as they benefit small and new businesses with smaller budgets, which rely on second-hand equipment to expand their capabilities. Businesses can take advantage of this demand for used equipment and dispose of their unwanted assets by selling to smaller companies, reducing industrial waste at the same time.
Many online marketplaces, such as BPI Auctions, do not require items to be transported for auction, reducing travel costs and fuel consumption. This, in turn, adds sustainable benefits for the business as it can lower its carbon footprint by minimising the item's movement and, in some cases, allowing the customer to collect the item directly.
Moreover, an auction allows businesses to secure funds whilst not managing the selling process. BPI Auctions will manage the auction process from start to finish, making it a simple solution for all sectors, especially for large businesses with busy internal staff.
Knowing the optimum times of the year to dispose of specific assets helps retain the best possible price for items when they become redundant. BPI revealed January as the whole month to sell commercial assets, in line with New Year goals, followed by September, which is a time to re-energise goals and move ahead with growth plans.
Sustainable asset disposal aids business resilience
Sustainable industrial asset disposal practices, such as selling via online auctions, also improve cash flow generation by freeing up funds to be used in other areas of the business or fund new projects. With 31% of businesses admitting to being concerned about the recession on their finances, using auctions as a regular asset disposal route can ensure cash flow sustainability.
Auctions are an easy way to clear nonessential equipment while making additional funds, and BPI recommends a regular stock take of assets so that businesses can spot equipment or stock that could be sold throughout the year.