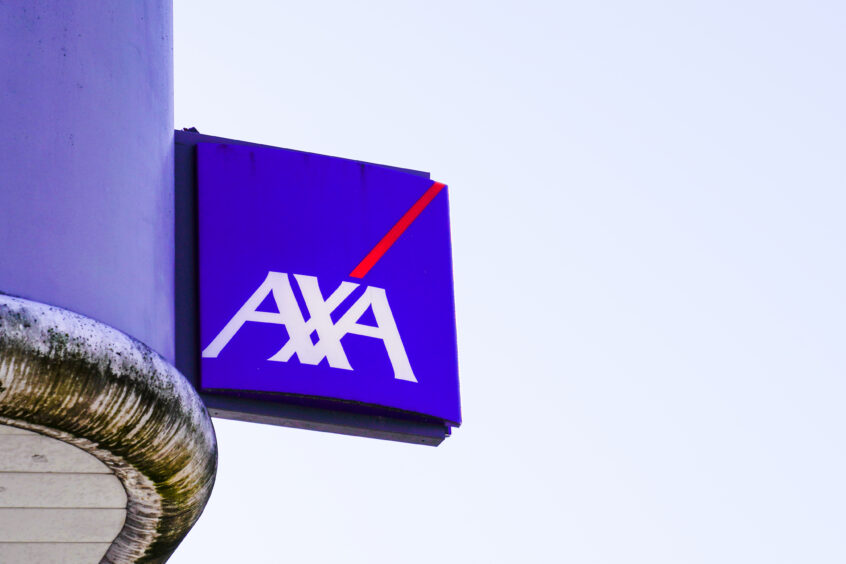 AXA Investment Management (AXA IM) has updated its policy to include specific decarbonisation criteria in the deferred compensation paid to senior employees.
AXA IM will link the deferred compensation, such as bonuses and pensions, of its senior employees with environmental, social and governance (ESG) targets.
This will help establish AXA IM's commitment to achieving net zero by 2040, as well as financing the global transition to a low-carbon economy.
Linking executive compensation improves the credibility of a company's commitment, according to industry actors such as Climate Action 100+. 
The number of companies making net zero pledges is rising, largely in response to increasing demands from climate action groups and investors to act on climate change. But limited progress towards these goals and a lack of interim targets raise serious concerns over whether these goals can actually be achieved.
The benefits of aligning executive compensation with ESG targets
Linking executive compensation to performance on climate change and other sustainability measures may be one way of determining whether companies take their net zero pledges seriously. For example, the Climate Action 100+ (CA100+) net zero benchmark recommended incorporating "climate change performance elements" as part of the compensation of the company chief executive, and/or at least one other senior executive as good practice. These indicators also included effective board oversight of the delivery of greenhouse gas (GHG) targets, with a corresponding link to remuneration.
CA100+ is an investor-led initiative looking to ensure that the world's largest GHG emitters take action on climate change. Its net zero benchmark is a set of climate expectations put forward by 700 investor and asset manager members of the group, which account for over $68 trillion in assets managed. 
What was AXA IM's previous executive compensation plan?
AXA IM's compensation policy is assessed every two years by its remuneration committee at the board level and is aligned with the policies set by its parent, the AXA Group (PAR:CS). The firm uses a 'pay-for-performance' approach to compensation that takes into account performance, behaviours, experience and important skills. 
The goal is to promote corporate responsibility and responsible investment, which are intended to foster employee engagement with company strategies and strengthen its leadership. The compensation structure includes both short-, medium- and long-term incentive pay, along with fixed remuneration. 
Short-term incentives are paid via cash bonuses on an annual basis, while medium-term compensation is paid through a deferred incentive plan, structured over a period of four years. Long-term compensation is paid via performance shares over a period of ten years.
Employees eligible for these variable and deferred schemes include permanent voting members of a governing body at AXA IM, such as a board committee, senior managers, people in control functions that could have a significant impact on the company's performance, and employees who manage investment portfolios.
In its 2021 compensation policy statement, AXA IM incorporated sustainability risks into its compensation policy based on directives from the EU's Sustainable Finance Disclosure Regulation. According to the firm, financial market participants and financial advisers must explain in their compensation plans how they take "sustainability risks" into account. 
The prior policy was effective for a two-year period beginning January 1, 2021, in which AXA IM decided to take into account the achievement of individual and group objectives relating to the components of its sustainability risk framework into investment activities.
A new two-year assessment commencing in 2023 has resulted in a new compensation plan, which is part of the AXA IM Progress Monitor, and contains metrics that make a material contribution towards the company's ambition of becoming a leading responsible asset manager.
Marco Morelli, executive chairman of AXA IM, said:  "Our adjusted deferred remuneration policy which falls within this objective is key to achieve our objectives and effect change, on the road to net zero and beyond".
What is AXA IM proposing in its new executive compensation plan and when will it apply?
For the two-year period beginning in January 2023, AXA IM will include certain ESG metrics alongside criteria it previously used to measure employee performance as part of compensation. This will affect the deferred compensation of some 400 people on its list of eligible employees, which will be paid from 2024 onwards.
The ESG criteria being included in the new compensation scheme include a 25% reduction in the weighted average carbon intensity of its corporate portfolio by 2025. For AXA IM's employees in core investments, the performance in this metric will account for 75% of their deferred compensation, and 37.5% of the deferred compensation for employees in support functions that go across the core portfolios.
A separate metric is applied for AXA IM Alts investments, where the target is to align 50% of the real estate portfolio with the carbon reduction trajectories of the Carbon Risk Real Estate Monitor tool. For employees working in alternative investments, the performance in this metric will count for 75% of their deferred compensation, and 37.5% of the deferred compensation of employees working in cross-corporate functions that support them.
A further metric, of a 26% reduction in the company's operation CO2 footprint by 2025, will make up 25% of the deferred compensation of all AXA IM Core, Alts, and cross-functional employees.
Along with the company's financial strategy and targets, the metrics are meant to serve as an indication of its sustainability journey as an investor and a business. Relating to its net zero targets, the company has established eight metrics around decarbonisation, engagement and conscious capital, as investment themes.
The company plans to report annually on the progress towards its targets, starting in 2023, with updates to the AXA IM for Progress Monitor incorporating its commitments to ESG criteria. 
Although identifying ESG measures that are relevant and impactful to businesses and the ability to measure and achieve them by the established target dates is important, failing to link them to executive compensation can reflect badly on the management and board of a company, potentially suggesting a failure in governance.