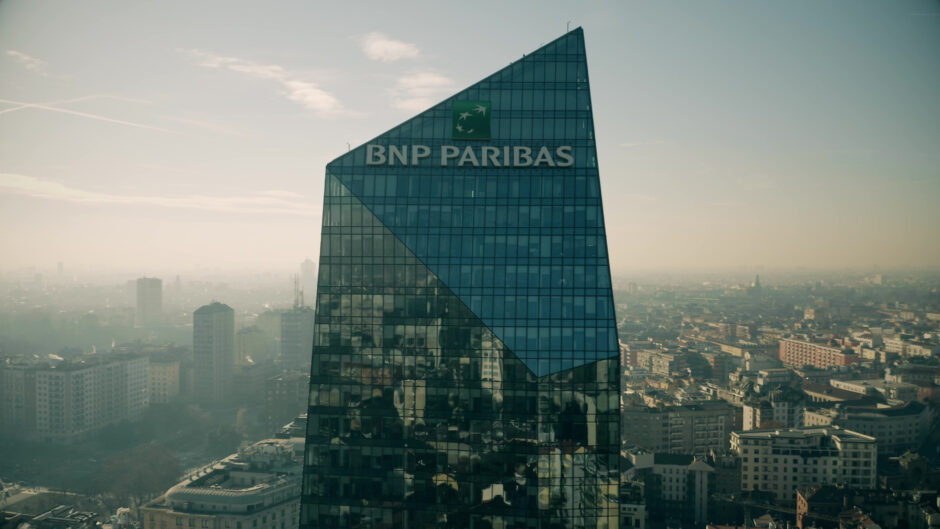 Legal action against BNP Paribas over its continued fossil fuel financing suggests that lawsuit risks might overtake reputational concerns over greenwash claims. This may discourage companies from publicising details of their climate targets in an attempt to avoid allegations of greenwashing, a trend called 'green hushing'.
Three French climate groups are bringing legal action against BNP Paribas for its continued support of financing fossil fuel projects.
Governments, financial institutions and companies are increasingly facing the risk of being sued for perceived failures in their policies and actions to act on climate change.
The lawsuit against BNP Paribas may indicate that greenwash presents legal and reputational risk, which poses concerns over 'green hushing'.
Major European and UK banks continue to provide loans for oil and gas exploration and production (E&P) despite having committed to net zero goals, which highlights a disconnect between climate pledges and action.
In a report titled In Debt to the Planet, responsible investing NGO Share Action exposed the top European and UK banks that have provided $400 billion to large oil and gas expansion projects since the Paris Agreement was signed in 2015. BNP Paribas (PAR:BNP) was one of them.
Of these banks, 24 are signatories of the Net Zero Banking Alliance, which is part of the Glasgow Financial Alliance for Net Zero, a group of 43 banks that have committed to aligning their operational and attributable emissions from their portfolios with pathways to achieve net zero by 2050.
What does the lawsuit against BNP allege?
A group of French climate action groups including Les Amis de la Terre (Friends of the Earth) France, Notre Affaire à Tous and Oxfam France has alleged that BNP is in breach of the duty of vigilance act, which requires companies in France to establish plans to ensure that their business activities do not harm the environment or violate human rights.
Specifically, they claimed that BNP has refused to align with the objectives of the Paris agreement by continuing to finance new fossil fuel projects. This disregards recommendations from multilateral organisations such as the International Energy Agency and the Intergovernmental Panel on Climate Change, which have warned that the development of new oil fields is not aligned with a net zero by 2050 scenario.
According to the lawsuit, BNP has been the leading financier in Europe of the fossil fuel industry between 2016 and 2021, and is the banker to eight large oil and gas companies involved in over 200 new fossil fuel projects all over the world. These projects would not have received financing if it was not for banks such as BNP, the activists claimed.
The group sent a formal notice to BNP on 26 October 2022 asking it to stop supporting new fossil fuel projects, and said that communication and announcements issued by BNP since then amount to greenwashing. The bank was contacted for comment.
Why are the NGOs alleging greenwash on BNP's part?
The NGO's allegations of greenwash come from BNP's continued financing of large oil and gas companies, while simultaneously announcing plans to increase the amount of low-carbon financing in its portfolio. In January 2023, BNP announced that it had set a target for low-carbon energy activities to account for over 80% of its loan portfolio by 2030, largely by limiting its backing to oil projects.
It said it would, however, continue financing gas-related activities, and had no plans of limiting oil refining finance. It also said that its participation in structuring and placing green bond issuance, which reached $19.5 billion in 2022, provided proof of its support of financing the transition to a low-carbon economy. 
The lender was, however, listed in the Rainforest Action Network's Banking on Climate Chaos report as the tenth largest bank to finance the fossil fuel industry, although this has declined at 4.1% on an annual basis since 2016 and declined 64% in 2021 compared to the previous year.
According to another campaigning group, Reclaim Finance, BNP has not committed to ending all of its direct support for oil and gas projects, unlike its peers ING (AMS:INGA) and HSBC  (LON:HSBA). Reclaim said that the bank continues to work with large oil and gas clients, such as Total Energies (NYSE:TTE), and plans to "reserve its financing in the gas sector primarily for new generation low-emission thermal power plants as well as for security of supply, gas terminals and the gas transport fleet".
Communication and advertising are increasing becoming greenwash risks
Accuracy in messaging is coming under scrutiny from climate activists, with the UK Advertising Standards Authority (ASA) taking steps to ensure clarity from advertisers over sustainability claims.
In October 2022, ASA also upheld complaints about two HSBC adverts that highlighted HSBC's action on climate change but failed to acknowledge the bank's detrimental contributions through the financing of emissions-intensive industries, such as fossil fuels. The complaint was upheld because the Committee of Advertising Practice code requires that the basis of environmental claims must be clear and that unqualified claims could mislead if they omit significant information. 
HSBC responded by saying it would phase down its involvement with the fossil fuel sector, rather than divest its activities, which it claims is in line with the UN's Principles of Responsible Investment. In February 2023 HSBC announced targets to further reduce its financed emissions in the real economy.
In the case of HSBC, and most banks, financed emissions related to the CO2 footprint of all business activities that result from their lending or investing operations. Business activities in the real economy are related to the production, sourcing and distribution of goods and services.
The UK bank continues to update its strategy: in February 2023 it set new emissions reduction targets for four carbon-intensive sectors including automotive, aviation, cement and iron, steel and aluminium. This is in addition to those announced for the oil and gas, power and utilities sectors in 2022.
What does the BNP lawsuit mean for net zero?
Legal actions such as the ones brought against BNP, or the one by Friends of the Earth UK against the government's approval of opening a new mine in Cumbria, suggest that ESG or sustainability issues are increasingly moving into the courtroom. 
What that means is that companies, and indeed governments, have to examine the seriousness with which they approach their decarbonisation and stated sustainability goals. Not having the requisite integrity in their approach will now not just risk greenwash claims, but it will also result in legal action being brought against them.
This may prompt more companies to choose not to publicise details of their climate targets. Increased scrutiny being placed on net zero pledges, and the validity of sustainability claims, has led to companies increasingly choosing not to publicise details of their climate targets in an attempt to avoid allegations of greenwashing, a trend that is being called 'green hushing'.
What seems to be clear is that meeting sustainability targets does not just risk an entity's reputation but brings with it legal liability. Whether this results in entities becoming more serious about achieving their net zero targets or increased 'green hushing' remains to be seen.