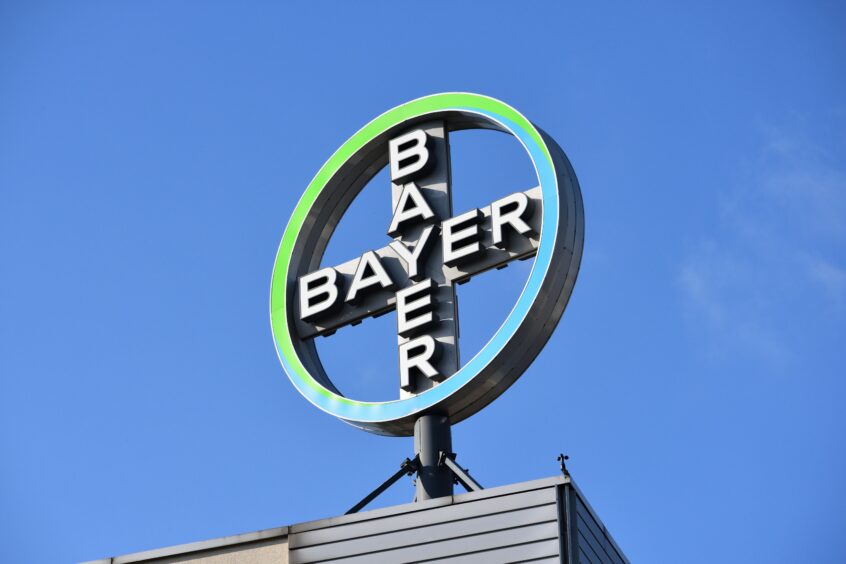 Bayer (ETR:BAYN) has expanded the scope of its Nutrient Gap Initiative to include a wide range of food and supplementation programmes. 
The Nutrient Gap Initiative is intended to improve the accessibility of essential vitamins and minerals for 50 million people by 2030.

 

Global nutrition targets are increasingly threatened by climate change, conflict and exacerbated inequalities.

 

In collaboration with other stakeholders, the private sector has a crucial role to play in achieving nutrition-related goals.

 
Bayer, an agriculture and healthcare multinational, launched its Nutrition Gap Initiative in 2021. It was established to improve the accessibility of essential vitamins and minerals in underserved communities, with a target reach of 50 million people by 2030. 
Initially, the Nutrition Gap Initiative held its focus on nutritional supplementation as a means of providing a critical safety net. Now, its scope has been expanded to include programmes that will improve the accessibility of nutritious foods, delivering essential vitamins and minerals from their fundamental source. 
"The roots of malnutrition are complex and far from one-size-fits-all, so we're drawing on competencies from across our company to fight it. We want to remove the barriers to a healthy diet for those who need it most," said Heiko Schipper, president of Bayer's Consumer Health Division. 
The state of global nutrition
Malnutrition comes in multiple forms, including deficiencies and excesses in nutrient intake, the imbalance of essential nutrients or impairments to nutrient utilisation.  
At the broadest level, malnutrition can be separated into overnutrition or undernutrition. Although undernutrition often presents itself through measures such as low weight-for-height or low height-for-age, it can also be identified through the less visible measure of specific mineral and vitamin deficiencies that hinder growth or development. 
Women, infants, children and adolescents are generally the most vulnerable to malnutrition, particularly those who live in low- or middle-income countries. Poverty is often an exacerbating factor, feeding into a vicious cycle as ill health contributes to rising healthcare costs, declining productivity and economic slowdown. 
According to the UN's Food and Agriculture Organization (FAO), around 3.1 billion people worldwide were unable to access a healthy diet in 2020. This represents a year-on-year increase of around 112 million people, with the prevalence of undernourishment having risen from 8% to 9.3% of the global population.  
This worrying trend is being driven by a number of factors, ranging from the unequal pattern of economic recovery following the COVID-19 pandemic to the ongoing conflict in Ukraine. Climate change is also having an impact, with rising temperatures, extreme weather, resource scarcity and biodiversity loss limiting the availability of nutritious food supplies. 
Unfortunately, malnutrition is nothing new. This has been a global issue since long before the pandemic or Russia's invasion. World leaders are well aware of the crisis, and have long been seeking its resolution. 
The UN Decade of Action on Nutrition, for example, began in 2016 with an end date of 2025. Acknowledging the interconnections between malnutrition and other health problems, dietary targets are also included under the 2013-2020 global action plan for the prevention and control of noncommunicable diseases, and the 2016-2030 global strategy for women's, children's, and adolescent's health.  
Perhaps most significantly, malnutrition is both directly and indirectly covered by the UN Sustainable Development Goals (SDGs). The second goal focuses specifically on eliminating hunger, which would simultaneously drive progress towards targets in areas such as healthcare, poverty, education or gender equality. 
With just seven years until the SDGs are to be achieved, there is a significant concern that progress may have halted or even reversed. Reflecting on the state of global nutrition, the FAO said that: "the world is moving backwards in its efforts to end hunger, food insecurity and malnutrition in all its forms." 
Closing the nutrient gap through intervention, education and advocacy
Bayer's Nutrition Gap Initiative takes a multi-pronged approach to this complex crisis, combining intervention, education and advocacy. Its programmes include various partnerships with both public sector agencies and non-governmental organisations. 
Through its direct interventions, the Nutrition Gap Initiative provides vitamin and mineral supplements to underserved communities that would not otherwise be able to access them affordably. With the Initiative's expansion, interventions will also include the provision of nutritious fruits, vegetables and grains. 
With its focus on education, the Initiative also provides vulnerable populations with accessible guidance on the importance of vitamins and minerals and how they can be incorporated into the diet either directly through food or with additional supplementation. Some of this education is provided by Bayer itself, while the remainder is developed and delivered in collaboration with local partners that can ensure its continued circulation within the local community. 
In terms of advocacy, Bayer is seeking partners that will support its lobbying of governments and policymakers. The company will demand that access to affordable nutrition be made a government priority, backed by the expansion of health literacy and the definition of essential supplementation as a standard of care. 
According to Bayer, the Nutrient Gap Initiative reached over 19 million people in 2022 alone. As the programme expands to provide access to nutritious food as well as essential supplements, a greater variety of tools, services and expertise will be made available. 
Among the programmes to be implemented in 2023 are a seed distribution project in India, a collaboration with healthcare workers in Africa and a $400 million study on the development of climate-resilient agricultural crops. Continuing its collaboration with Vitamin Angels, a global public health organisation, Bayer will also provide prenatal vitamins and minerals to expectant mothers alongside nutritional education for pregnant women.  
Smallholder farmers will become a greater point of focus, with programmes including the buildout of a digital advice platform and the launch of educational programmes delivered primarily by Bayer's Better Life Farming Centers. The centres will also increase their provision of essential agricultural products for rural farmers in remote communities. 
Private sector contributions to sustainable development
Although the UN SDGs were designed for national governments, the challenges they present cannot be resolved by the public sector alone. With the support of businesses, donors, international agencies and civil society organisations, however, their capacity can be significantly increased. 
In terms of nutrition, the private sector has a crucial role to play in the delivery of global targets. Businesses hold a unique influence over the accessibility of healthy, affordable and sustainable food supplies, meaning that each decision they make will have a direct impact on nutritional outcomes. Given the intersectionality of the SDGs, this role in improving human nutrition could also accelerate progress towards sustainable development more broadly.  
As each industry has a wide range of operational impacts, it is impossible for the contributions of a single company to be taken as entirely positive or entirely negative. Taking Bayer as an example, it is worth noting that the company's involvement in agriculture ties it to issues such as land-use conversion, biodiversity loss and pollution. Nonetheless, its Nutrient Gap Initiative serves as a meaningful example of how private sector entities can deliver a positive outcome.