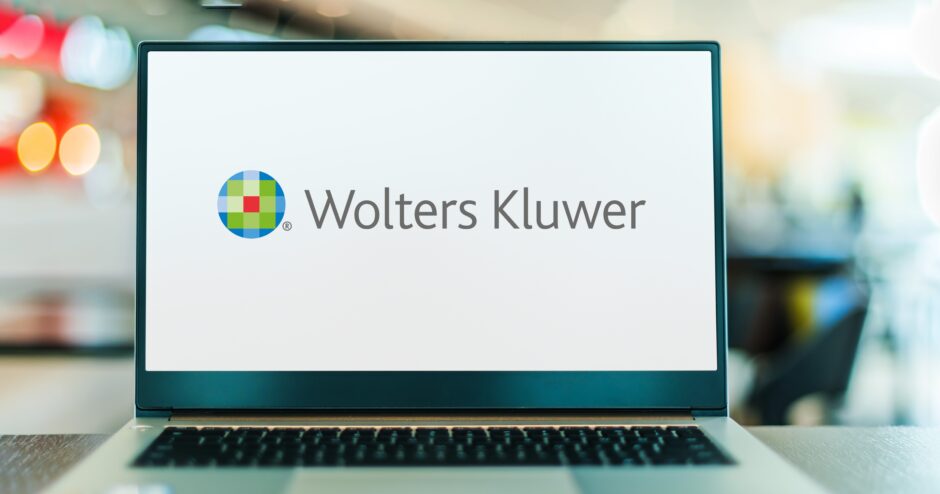 Dutch technology firm Wolters Kluwer and testing, inspection and certification services provider UL Solutions are the latest companies to launch new ESG divisions in response to growing customer demand.

Wolters Kluwer has announced plans to launch a new division amid demand for more products combining governance, risk management and compliance (GRC) with audit and financial reporting solutions.
It comes as UL Solution is expanding to offer ESG advisory services.
As the need for more robust and transparent ESG data grows, companies across all sectors either develop their own ESG solutions or partner with others to address corporate reporting needs.
As countries tighten regulations to meet their net zero targets, there will be increasing demand for companies to provide robust data. Stakeholder interest and government regulation have been the main drivers of ESG reporting, with standards-setting bodies providing frameworks and guidelines for best practices.
According to a KPMG analysis published in 2022, 96% of the top global companies already issue reports on their sustainability progress and initiatives. Integrating ESG reporting with financial, compliance and risk management, and audit features can increase transparency and accountability for businesses, and help track their progress on reducing carbon emissions, halting biodiversity loss and tackling social issues in their value chain.
How does Wolters Kluwer currently provide ESG reporting assistance to companies?
Wolters Kluwer (AMS:WKL) provides information solutions to help customers improve business outcomes and productivity. It caters to several sectors, including banks and financial services, healthcare, tax and accounting, and legal, including 93% of the Fortune 500 companies.
While regulatory compliance is at the core of WKL's offerings, the firm currently provides ESG-related products in three of its four divisions, namely GRC, legal and regulatory, and tax and accounting. These are targeted mostly at risk mitigation and risk compliance issues, dealing with changing regulations, while helping to improve governance.  
WKL sees ESG solutions as a future growth driver and hence is forming a new division called Corporate Performance & ESG, by combining four of its businesses into one:  CCH Tagetik (performance management), Enablon (health and safety), Finance, Risk & Reporting (FRR), and TeamMate (audit). 
How will the new division address corporate ESG reporting requirements?
The demand for ESG regulatory compliance is growing, along with the need for more transparent and robust data, as regulators in most major countries begin to implement mandatory disclosure plans. 
WKL identified a need from its corporate and banking customers to provide a more integrated ESG solution that combines the various financial, risk and compliance reporting functions in an organisation. Each of the four product areas to be combined into the new division address different functions in an organisation, and will now do so by integrating an ESG lens into day-to-day management functions.
Evolving reporting and disclosure regulation, especially relating to ESG, brings a new type of risk for organisations. Implementing a technology-based solution that provides a collaborative approach to policy management can help keep corporate policies current in a changing environment. 
GRC as a strategy helps to manage governance, risk management, and compliance with industry and government regulations. WKL's Enablon business, one of the four products being combined to make up its new ESG division, is intended to mainstream ESG factors into day-to-day risk management.
Financing the transition, while maintaining profitability and staying competitive is a task that falls to the chief financial officer (CFO) function in corporate organisations. WKL's CCH Tagetik provides enterprise-scale performance management software to address problems faced by CFOs.
The FRR product, another component of the new ESG division, is WKL's offering to banks and financial services firms, aimed at helping them meet data-driven global regulatory requirements. It specialises in areas such as liquidity risk and regulatory reporting, which could help manage risks relating to stranded assets, and financed emissions. 
According to WKL, customers and employees expect companies to make more ESG commitments around diversity, equity, and inclusion (DEI), in addition to topics such as emissions reductions. Adopting best practices around ESG compliance, which is enhanced by the audit process, could help businesses limit employee and customer turnover. The TeamMate product provides solutions to auditors globally and across multiple sectors, and rounds out the ESG offerings from the new division.
Safety standards body UL Solutions launches ESG advisory
While expanding into ESG advisory services seems logical for software, data and consulting companies that traditionally work with corporate reporting, the growing demand for ESG solutions is attracting players that may not seem to be immediately associated with providing related services.
An example of this is a new ESG advisory and assurance practice launched by US-based testing, inspection and certification services provider UL Solutions, best known for certifying electrical and communication products. It hence has influence over the supply chains of many companies that incorporate products it certifies that make up larger electrical and communication systems.
The aim of setting up the new practice is to provide guidance on ESG factors that are part of the domain of UL Solutions. The services offered by UL appear to address stakeholder and investor requirements from data to regulated disclosures, identifying supply chain risks and managing risks to brands and assets.
It has formed a partnership with GPA Global, a company specialising in product packaging and displays, which has also collaborated with UL on carbon reporting methodologies and CDP disclosure reviews and materiality assessments.
While these services may not seem to resonate with UL's domain of expertise or what it is best known for, one area where it may be able to add value is sustainable innovation. With its domain knowledge of testing, and being a standards setter for electrical appliances, UL's knowledge will be particularly applicable to the increasing demand for electrification in the transition to a low-carbon economy.
"Companies are experiencing demand for effective ESG management from many directions," said Adrian Wain, business manager in the asset and sustainability group at UL Solutions. "We understand the challenges companies face and have enhanced our advisory and verification capabilities to help them establish and drive ESG performance."
Corporate considerations for compliance with ESG data disclosure requirements
Corporations can choose from a variety of information systems, software applications, consulting services and external data providers to implement an ESG reporting solution. External data providers have largely been used by financial services companies to develop ESG-themed investment products, but can also be used by companies to benchmark their performance against their sector peers.
Applications that seamlessly combine financial and enterprise reporting with ESG data can satisfy regulatory requirements, and the need for disclosure from standards-setters. ESG applications from Microsoft (NMS:MSFT), Workiva, SAP and Salesforce, for example, incorporate the latest updates in global regulatory requirements, as well as industry best practices.
Consulting firms such as McKinsey, KPMG, Deloitte and Ernst & Young have developed practices to help their clients with their ESG strategies, as an extension of their risk and compliance services in financial reporting and audit. These firms have also formed strategic partnerships with software companies to offer technology-based solutions. 
Investing in an ESG reporting strategy and solution to satisfy mandatory disclosure regulations may well be achieved by focusing on reporting standards being developed by the likes of the ISSB, especially in an important market such as the US, where regulation could be delayed by the proposed legislation. 
Focusing on Scope 3 emissions and biodiversity loss will also increasingly be major determinants of any solutions companies consider to make ESG disclosures. Considerations for choosing the right solution could include existing and legacy reporting systems, Scope 3 reporting requirements across multiple countries, mitigating risks from potential greenwash claims, and looking at how climate change itself impacts business operations.