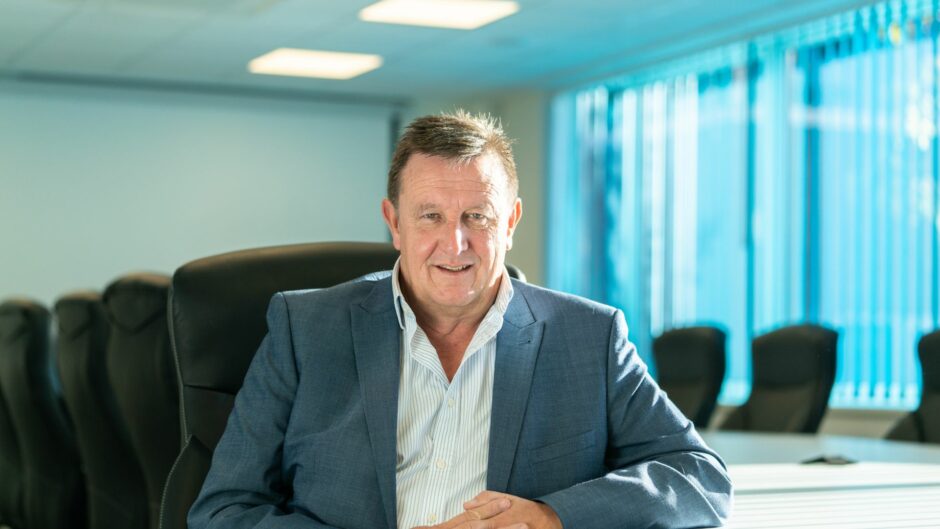 As climate change accelerates and the public trusts businesses above governments, Jeff Dewing, chief executive of Cloudfm, emphasises why companies must lead the charge in delivering positive climate action.
In an ever-polarised world, the general public expects business leaders to act on climate change.
Indeed, business leaders must start taking action, rather than fearing being politicised on the matter.
Climate leadership within the business is imperative and organisations need to redesign their operations in line with a meaningful purpose.
Earlier this year, global communication consultancy firm Edelman released its 2023 Edelman Trust Barometer, marking the 23rd edition of its annual report surveying more than 32,000 people across 29 countries. As a business leader, this temperature check on public perspectives is invaluable to understanding the anxieties of the workforce and beyond.
The research revealed that in our polarised world, business is the only trusted institution, highlighting that 82% of respondents think chief executives should act on climate change. Many of us want the climate to be one of the top issues because of its existential threat, yet governments are clearly failing us. It's now up to businesses to make sure they don't make the same mistakes. Through collaboration, sharing best practices and engaging climate-positive behaviours within the organisation and beyond, we can start building the momentum required for rapid change.
It's no secret that climate change is a complex issue and companies must consider an interplay of financial, organisational and regulatory requirements, but making a considered and deliberate start is a no-brainer.
The business case for climate action
Leading organisations will recognise that climate change offers both opportunities and challenges. The world is changing rapidly in front of our eyes with freak weather incidents such as storms, droughts and floods occurring more frequently. Climate change presents a variety of risks including physical, price, reputation, liability and regulatory risks. Businesses must start investing now to secure their and the planet's future. Not only is it the right thing to do from a moral point of view, but sustainability is profitable, drives employee engagement, innovation and risk management.
Less talk, more action
From a business perspective, ESG reporting is becoming increasingly imperative and is a means to understand your most significant environmental impact as a business, enabling you to laser focus on how to improve it. ESG at its core reflects the idea that businesses have a role to play in benefitting society beyond generating profits and while climate is not the only aspect to consider, it is one of the most pressing ones. The reality is that business leaders must act and address the opportunities and challenges ESG reporting offers.
Fortune 500's CEO survey showed that 72% believed their fellow chief executives had become "too involved in commenting" on social, environmental and political issues, and should pull back. What's needed are actions, not words, and tangible results, rather than fear of being politicised when engaging on 'contentious' issues.
In an ever-polarised world, it's not about the tensions themselves but how to navigate them. By reflecting on the tensions and challenges associated with facing climate action head-on, we can work together to execute the best leadership actions.
The role of business leaders in climate change
It all starts with purpose-led behaviours. The chief executive is able to make these changes happen since climate action starts at the top. Business leaders need to be aligned on net-zero goals and the intended approach, ensuring it feeds into the organisation's overall purpose. Chief executives can define responsible leadership through their actions, and be honest about the challenges faced as companies embed environmental frameworks within their organisations.
There is also a responsibility to communicate that purpose to employees and middle management and the role that everyone must play to deliver net-zero goals. By connecting your team with your organisational purpose, they will be inspired to change their behaviour and will contribute to that shared vision. By creating an environment where someone can see the benefits of their actions they will do more and encourage others to do the same.
Having the right talent and minds on the ESG agenda is also essential. Hire people with carbon measurement, accounting and management, and green financing expertise.
Redesign the organisation to deliver impact
The bottom line is business can't go on as usual. It's crucial to set a series of science-based targets to keep us below a 1.5-degree celsius temperature rise and a strategy that suits your organisation's individual points of weakness. Many companies are already doing this, with more than a third of the world's largest publicly traded companies having net-zero targets. However, 65% of corporate net zero targets don't achieve minimum procedural robustness standards, revealing there is still a long way to go.
Behaviour change is central to the meaningful change we need to make in our societies worldwide. As a business leader, that means making it easier for my team to make environmentally friendly decisions and rewarding them for doing so. Gamification mechanisms are a tool to address engagement issues using behavioural science, offering easy incentives that can be rolled out in your business and its supply chain, communities and so on.
Collaboration is also crucial; working with your customers and supply chain partners to create solutions that work for everyone will generate the most positive outcomes. Although Scope 3 (indirect) emissions account for 70% of a company's carbon footprint, most companies primarily concentrate on direct emissions. However, going forward, we are encouraging the adoption of Cloudcoin, an incentive program with redeemable rewards, across our supply chain to address indirect emissions, aid our supply chain in achieving net-zero objectives, and encourage environmentally conscious actions.
Businesses don't simply need to act on climate change, they're expected to, as revealed by the Edelman Trust Barometer. Climate change presents risks and opportunities for companies to innovate, engage employees and manage risk. Business leaders must take a purpose-led approach, communicate the importance of climate action, and collaborate with stakeholders. We can secure a sustainable future for our planet and businesses by working together.