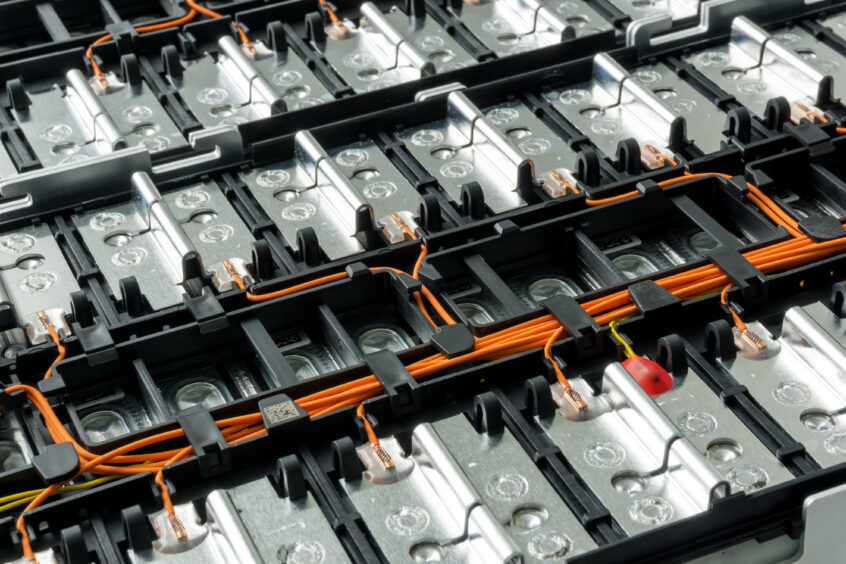 Green Giant Energy Texas (GGE Texas) has signed an agreement with ACE Green Recycling to build a commercial-scale lithium-ion (li-ion) recycling plant in Texas.
GGE Texas will get 1,800 metric tons of lithium batteries per year using ACE's technology to sustainably recycle li-ion batteries. 
End-of-life batteries can supply feedstock in regions that heavily deploy electric vehicles (EV) and energy storage applications, such as the US.
Indeed, GGE Texas and ACE will benefit from a large volume of batteries expected to be discarded in the US, amid strong demand for EVs and energy storage from large investments in electrification.
The clean energy transition needed to achieve global net zero by 2050 will require a significant increase in electrification and the production of batteries. According to the International Energy Agency (IEA), meeting the global demand for batteries for applications such as EVs or renewable energy storage will require an increase in critical mineral supplies of around six times their current level by 2040.  
Lithium is expected to be the most in demand of these minerals, with supplies needing to increase by up to 40 times today's volume. Supplies of graphite, nickel and cobalt, the other elements used in li-ion batteries, must be scaled by around 20-25 times.  
Why is GGE partnering with ACE?
GGE Texas, a subsidiary of Chinese real estate company Green Giant Inc. (NASDAQ: GGE), was launched in February 2023. It is part of GGE's strategy to diversify its largely real estate-based business. It intends to partner with companies to combine project funding with operational experience, helping clients with their clean energy transition challenges and reducing their carbon footprint. 
ACE will benefit from the joint venture by receiving feedstock and equipment procurement, and the sharing of engineering, construction management, operations and maintenance resources, not just for the new facilities, but also existing ones.
GGE Texas chief executive Junaid Ali said: "Our partnership with ACE furthers our goal of investing in, developing and servicing green energy projects that provide solutions to clean energy transition challenges. The development of a sustainable lithium-ion battery recycling facility in Houston will not only advance circularity of battery materials in the U.S. but will also create positive economic growth for this market."
What does ACE Green Recycling do and how will it contribute to the JV?
ACE Green Recycling develops end-of-life solutions for spent batteries. Its strategy involves partnering with stakeholders throughout the battery ecosystem, to enhance circular economy practices and keep critical materials within the countries that generate the battery waste.
Upon completion, the new facility will be able to recycle an estimated 1,800 metric tons of lithium batteries per year. In addition to setting forth the blueprint for the battery recycling plant, GGE Texas will invest a separate $3 million toward ACE's global operations.
ACE said that its proprietary recycling technologies are powered entirely by electricity and, by not generating any greenhouse gas (GHG) emissions, they Scope 1 emissions-free. It said that its technologies can recover critical materials from lead-acid and li-ion batteries. The latest partnership comes months after a similar agreement with Glencore (LON:GLEN) to set up four battery recycling facilities. 
Up to 10% of critical mineral supply can come from recycling
Recycling could provide significant relief to the critical mineral supply chain between 2030 and 2040, according to the IEA. Yet, recycling practices for many lithium and rare earth elements are not as well established as those for base metals. 
ACE's own projections suggest that the number of recycled materials available from li-ion batteries will only be about 20% of that from lead-acid alternatives. Yet, recycled material will increase as batteries used in early EVs and energy storage systems begin to reach the end of their lifecycle. 
While these increased quantities would not eliminate the need for new investment in primary material supply, the IEA estimated that recycled minerals could reduce primary supply requirements by around 10%. Given that the largest source of recycled minerals will come from end-of-life batteries, regions that have deployed EVs and batteries for power storage more widely could potentially reap the rewards of having access to greater economies of scale. 
A  battery recycling plant in the US could benefit from large amounts of end-of-life batteries that may result from the high levels of investment that are being directed at EVs, energy storage, and battery production by the Inflation Reduction Act. For GGE Texas, it will establish a source of critical minerals, while also setting it up as a local supplier of battery raw materials.