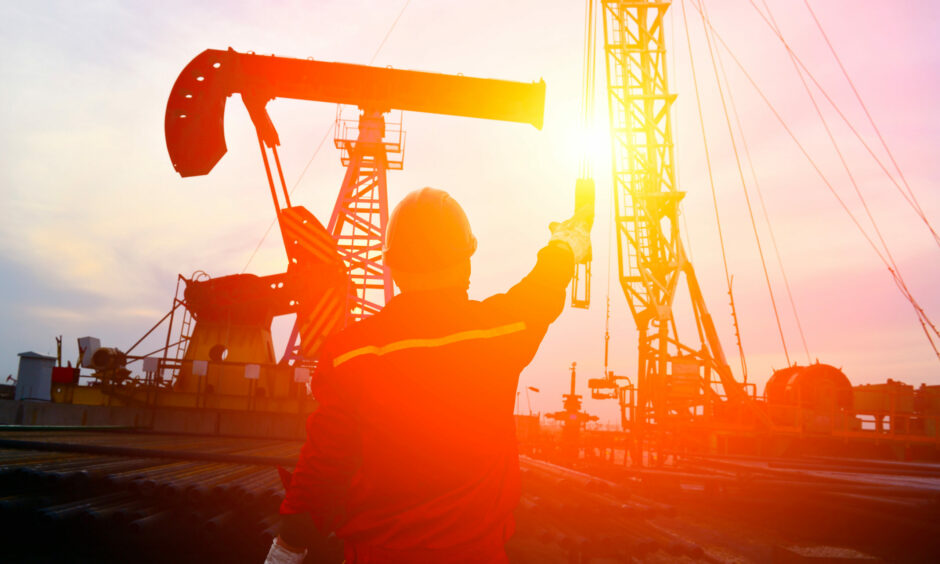 Recently, Energy Voice looked into the widely reported skills shortage in the renewables sector, finding that some believe hydrocarbon workers not going green due to differences in pay.
Skills shortages in the green energy sector are expected to be a major hurdle in the UK's energy transition.
It is not clear whether oil and gas workers are not moving to renewables because of salaries.
One explanation might be that day rates are less common in the offshore wind sector, as renewables firms are opting to pay employees on a salary rather than the day rates that contractors in the North Sea are currently used to.
Danielle Wood, global compliance director at Aberdeen-based Advance Global Recruitment said the reason oil and gas workers weren't moving to wind was: "The day rates are not there and it's very heavily dependent on the weather as well when you're on an asset in the North Sea unless it's horrific conditions you're still working.
"Whereas our feedback on wind is that they could be away and actually only working for three days out of maybe the eight due to weather conditions. So we're seeing quite a bit of that."
This came as OEUK reported that skills shortages in the green energy sector would prove to be a major hurdle in the UK's energy transition as we look to meet net zero targets.
Payment has been a hot topic in the North Sea this year as over 1,000 workers in the hydrocarbons sector have been balloted over strike action. 
Stork and Bilfinger employees are looking for wage increases in the latest wave of strike action hitting the UK's oil and gas sector. Others are also pushing for rota changes as the current standard of three weeks onshore and three weeks onshore has proved to be controversial.
Sharon Graham, Unite general secretary, said that the union is challenging "corporate greed" in the industry by demanding better "jobs, pay and conditions".
However this begs the question, as we see oil and gas workers across the North Sea striking in pay disputes, is it the case that fossil fuels pay more than the renewables sector?
TMM Recruitment, another Aberdeen-based recruitment firm, waded in on the topic, saying: "To speculate, based on activity we've witnessed more broadly, base salaries are similar for turbine technicians in wind and oil and gas.
"One of our recruiters has worked on a couple of assignments where people turned down a technician role in oil and gas, opting instead to accept the wind turbine role for the same or slightly less salary.
"It all comes down to personal preference on role content, the value of the total package when benefits are considered and the practicalities of the hours of work on offer.
"For project managers, it's equally nuanced with variables such as company size, niche technology, project budget and team size all contributing to the rate of pay."
Airswift's Global Energy Talent Index (GETI) for 2023 showed that the percentage of pay increases in the renewables sector had returned to pre-pandemic levels in 2022 with 47% of workers receiving a pay rise globally, versus the 48% seen in 2019.
However, despite this, the GETI found that oil and gas was still the sector of choice for the global energy workforce.
Day rates have proved to be less common in the offshore wind sector, TMM Recruitment claims, as renewables firms are opting to pay employees on a salary rather than the day rates that contractors in the North Sea are currently used to.
Susan Koch, chief operating officer and vice president of accounting at Carbon Engineering says in the Index: "More countries are becoming fully engaged with the transition to renewables, with many markets beginning to reach maturity.
"The demand for candidates with transferable skills has increased significantly, positively impacting pay and prospects as a result."
This poses a further question on the role of contractors moving forward, the current oil and gas sector is home to many private contractors who work for day rates, so is the issue that these people are being left behind?
TMM said: "We've been seeing the opposite of late where there's been a bit of a skills shortage and a lack of available candidates within the energy industry, as opposed to unemployment."
In a conversation with Energy Voice earlier this year, president of EMEA-CIS for Airswift James Allen said: "Outside of pay optimism, what's becoming more and more important to workers is the interest in what companies are doing to make the transition to new, future, and alternative energies."
Mr Allen believes that the energy workforce does ultimately want to move towards renewables going forward and with a skills shortage in the renewables sector, there is space for oil and gas workers to make the transition.