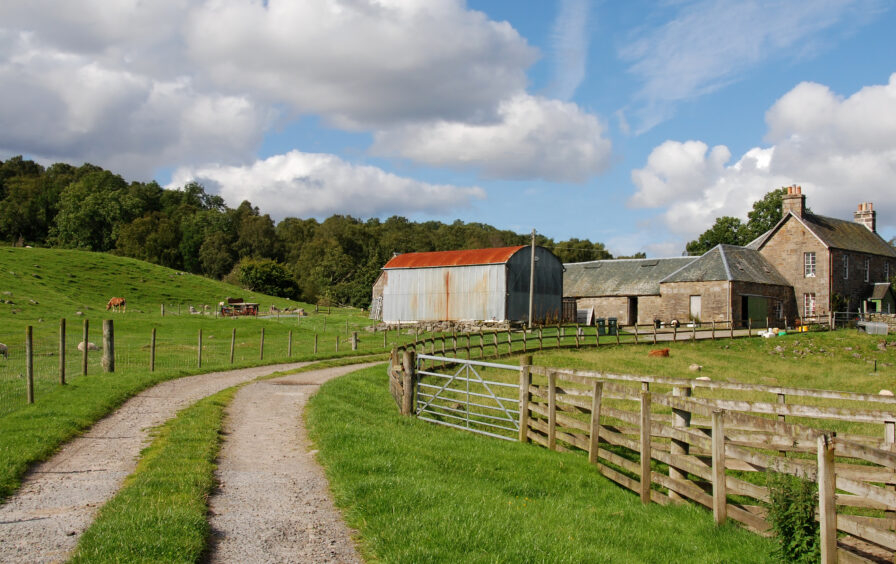 A new UK-based startup has launched to help small-scale farms adapt to climate change. It plans to do so by recommending crops and farm management techniques that can generate profits and also benefit the environment.
Climate Spheres UK (CSUK) intends to offer cost-effective, science-based solutions to help UK farms deal with rapid climate change.
It is promoting industrial hemp as a new source of income for farmers and anaerobic digesters to manage slurry, both of which can also provide environmental benefits.
Its offerings appear to be aligned with recommendations made to the UK Government on new land management policies that could deliver the country's net zero goals without wasting taxpayers' money.
Current UK agricultural policies are largely derived from the EU's Common Agricultural Policy (CAP), and appear to favour larger farms, while smaller landowners are deprived of funding and are often struggling to generate a liveable wage for their work. 
Post-Brexit, reforms in the UK's policies will likely result in retiring the CAP's area-based approach to the Basic Payment Scheme, and replacing it with a 'public money for public goods' system. This will require developing agricultural subsidies on land use, prioritising food production and nature restoration, while contributing to the delivery of net zero goals. 
What problem is Climate Spheres looking to solve?
CSUK provides UK farmers with consulting services, data and expertise to devise comprehensive and cost-effective climate adaptation strategies. The farmers would benefit from the opportunities arising from the changes in the agricultural landscape, as the sector transitions to meet net zero commitments.
It has developed a proprietary, science-based methodology to help farmers adapt their day-to-day operations that goes beyond dealing with changes in temperature and precipitation. Indeed, it is intended to help farmers address the specific issues impacting their farms, rather than applying a generic solution.
In addition to providing training and helping with getting grants and funding, CSUK said that customers can benefit from its international network of partners in various farm-related sectors. These include biochemical providers, seed sellers, academics and digital solution providers.
What is it offering?
The company has developed two other products in addition to its proprietary methodology, to help farmers adapt to climate change risks. It recommends industrial hemp as a crop that has high potential to generate new sources of income, and it is also looking at waste management options, for example processing farm slurry using anaerobic digesters.
In addition to providing a new source of income, industrial hemp can also benefit soil health and sequester carbon. The crop can be highly profitable because it grows fast, CSUK said, with one hemp plant capable of producing more than 3,000 seeds.
It can be used in a variety of consumer and industrial products, ranging from food and beauty products to bioplastics, paper, and building materials – although, when used as an ingredient in such products, the absorbed CO2 will be released back into the environment so it cannot be counted as captured emissions.
The waste hemp stalk, however, could be used to produce biochar, which improves the soil by sequestering large amounts of CO2 for decades. Similar to pre-selling the seeds, hemp farmers can also pre-sell biochar, which helps maximise return on investment. 
The startup said it can assist farmers to find the right variety of hemp for their farm from among the over 50 varieties that can grow in the UK. Farmers could pre-sell the seeds even before the plant is harvested as CSUK plans to find them buyers, which will allow farms to plan future crops. 
The overall farm management offering will include dealing with farm waste. CSUK said this can help farmers reduce energy use, while also lowering the cost of livestock feed, and optimising fertiliser for productivity and reduced biodiversity harm.
Improving slurry management has also been identified by the UK's Department for Environment Food and Rural Affairs as a way to reduce air and water pollution, while capturing nutrients and saving farmers from depending on expensive artificial fertilisers. 
It can be done through anaerobic digestion (AD), which is the process of breaking down organic materials by bacteria from waste, such as agricultural slurry and manure that otherwise produce biomethane or biogas. Depending on the size of the AD systems or plant being deployed, a large-scale commercial system can generate enough power to re-sell to the national grid. 
CSUK said it will provide assistance in selecting the right AD unit for the specific farm, while also helping them to meet environmental requirements. Small-scale farm systems are not subject to the same planning restrictions as larger AD plants, but do require certain waste exemptions, which can be obtained by registering with the UK Environment Agency.
Helping small-scale farmers benefit from the transition to net zero
In January 2023, UK environmental think tank Green Alliance outlined recommendations for new land management policies that could deliver the country's net zero goals without wasting taxpayers' money. It urged UK ministers to prioritise farmland nature restoration over expensive carbon removal technologies, which claims would deliver the UK's net zero goals while costing taxpayers 1.6 times less than technological alternatives. 
CSUK's aim is to help small farms benefit from agricultural opportunities that could arise out of investments made by the Government in driving towards net zero goals. Its consulting solutions and crop and farm management offerings are intended to boost profits and reduce costs, all while generating environmental benefits. 
The opportunities that CSUK plans to assist small-scale farms with could stem from the UK Government's plans to develop agricultural subsidies based on how land is being used: prioritising profitable farm production, nature restoration and delivering on net zero goals. 
"Farmers need to get ahead of the impacts of climate change. They need to understand how their specific farm will be affected and what they can do to ensure, not just survival, but profitability, in the future. This is essential, not just for the farmers themselves, but for all of us who rely on farming, in its myriad forms, in the UK," said CSUK co-founder Kevin Holtzclaw.