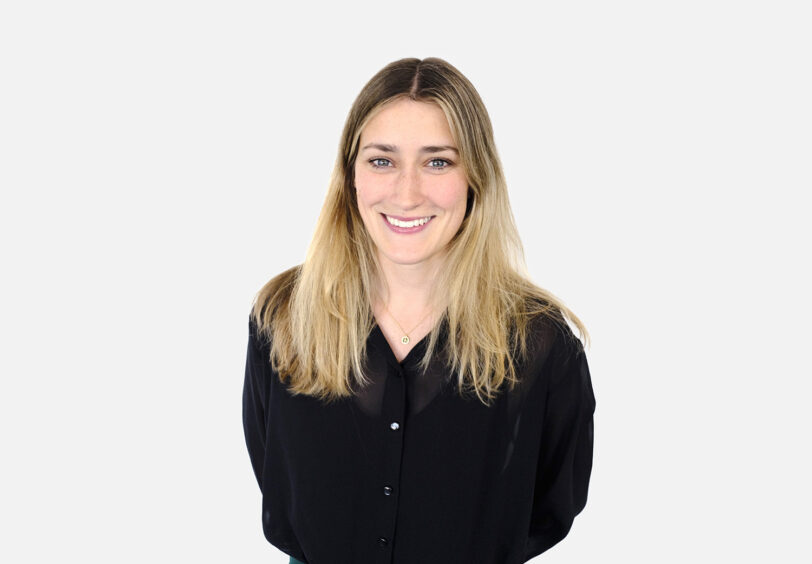 Lara Sharrock, sustainability director at Superunion, explains how to address the credibility gap in corporate sustainability pledges.
Businesses can best turn the tides against the lack of credibility in corporate sustainability with absolute authenticity and transparency in their messaging.
Authenticity comes from being single-minded about the issues most important to the business. Building the narrative accordingly delivers the most effective sustainability messaging.
Embrace the messiness; the path for standardised sustainability disclosures is neither prescribed nor clear. Businesses need to keep a close eye on the shifting and evolving regulations and remain resolute on brand purpose and their point of maximum impact.
The corporate sustainability space is plagued by a credibility gap: while the majority of FTSE100 companies now have net zero pledges in place, just 19% have produced quantified decarbonisation strategies, and many have been criticised for 'low integrity' and 'low transparency' in net zero targets. 
Simultaneously, growing numbers of sustainability claims and campaigns are being called out for greenwashing, with official rulings from the likes of the ASA continuing to make headlines. It's unsurprising that consumer trust in corporate sustainability remains low: a WARC survey across 100 sustainability campaigns in 10 different sectors found only 9.7% were considered credible by consumers.
Last year's COP27, rather than reassuring the public of concerted government and business action, added further fuel to the fire of discontent. The conference perfectly encapsulated the challenge: plenty of public awareness, broad-ranging commitments, though minimal confidence that these pledges will be adhered to.
Businesses can only overcome this challenge by approaching sustainability and related comms with absolute authenticity and transparency. Here are five things to think about: 
Be ruthlessly single-minded in your sustainability positioning
Businesses often try to be everything to everyone –  investing in a plethora of sustainability initiatives, without considering the link between their sustainability strategy and brand positioning. Marketers have long said that the key to great brand positioning is simplicity and single-mindedness. Why should a sustainability positioning be different? 
Sustainability strategies should be led by an understandable, single-minded idea. IKEA's People & Planet Positive approach hits the nail on the head; the brand's consumer-facing sustainability initiatives – from furniture leasing, to repairs, to buy-back schemes – each seamlessly ladder up to a clear and resolute promise to become a circular business by 2030. 
Align materiality and purpose
Yes, single-mindedness is key, but authenticity will only come from being single-minded about the issues most important to a business. In IKEA's case, it would feel jarring if the brand chose to focus on, say, the digital divide, when the business' most material issues are emissions, material use and circularity, and consumption.
Hence, brands must ensure alignment between purpose and materiality and define a 'point of maximum impact': the issue they can credibly act on and use as a rallying cry for broader engagement.
Conducting a double materiality assessment – which considers both the impacts of sustainability issues on the business (outside-in) and the impacts of the business on people and the planet (inside-out) – is a good place to start. It's important to then deduce the role that the outputs of this assessment can play in delivering organisational purpose; that's where true alignment and value to a brand comes in. 
Speak up, or someone else will
Given the risks of getting things wrong when communicating, more businesses than ever are opting to stay quiet. A 2022 report revealed that of 1200 private companies considered climate leaders, nearly a quarter did not highlight their eco achievements or milestones – a phenomenon known as green hushing. The difficulty is that many have made ambitious pledges, but are now not communicating progress on these; not only is this worrying for investors, but the risk can go as far as threatening action itself. 
Transparency is the word of the day; brands must shed a light on where they are today, where they want to be tomorrow, and what they're doing to get there. This means disclosing progress and performance against key ESG standards and frameworks such as GRI within the context of a longer-term ambition and vision. 
Tell the full story
Say too little, and brands face backlash. But communicate without balance and honesty, and the risk of greenwashing looms. Honesty about challenges is paramount to building credibility and trust, as is avoiding hiding behind a façade of jargon. Claims must be unambiguous, specific, substantiated, and cannot exaggerate positive impact. Comparisons must be like for like. Campaigns and activations must align with sustainability reports and disclosures. And while a business may focus its comms on one area of its sustainability strategy, it mustn't neglect action or disclosure on others. 
To use a brilliant analogy from Carol Montgomery, head of brand in society & Guinness experiences at Diageo, imagine sustainability comms as an iceberg. What sits above the waterline is the focal point of a brand's comms: the single-minded point of maximum impact. For Guinness, the focus is regenerative agriculture. What sits below the waterline remains imperative to the business impact, though is perhaps less motivating for consumers. 
Guinness is taking concerted action to reduce water use in breweries, but it is unlikely this will be a focus of brand campaigns. Without action below the iceberg's waterline, communication above the waterline risks being delegitimised, or denounced as greenwashing. 
Embrace the messiness
The sustainability space is complex and multi-faceted. While investors, regulators, consumers, and employees are all demanding change aligned with a vision for a more equitable, net zero society, there remains limited standardisation in disclosures and regulation, so the path for said transformative change is neither prescribed nor clear.
Yes, we're seeing ongoing releases from the likes of the ISSB and from the ISO's net zero guidelines paper. Likewise, we've seen the Green Claims Guide released by the CMA, and continuing updates to ASA guidelines. But for now, the space remains messy and evolving. 
Businesses must keep a keen eye on the shifting regulations, and lean into the messiness. The era of perfectionism in corporate narratives is over: showing humanity and talking honestly about challenges, while remaining resolute on your brand purpose and point of maximum impact, will help to close the credibility gap.