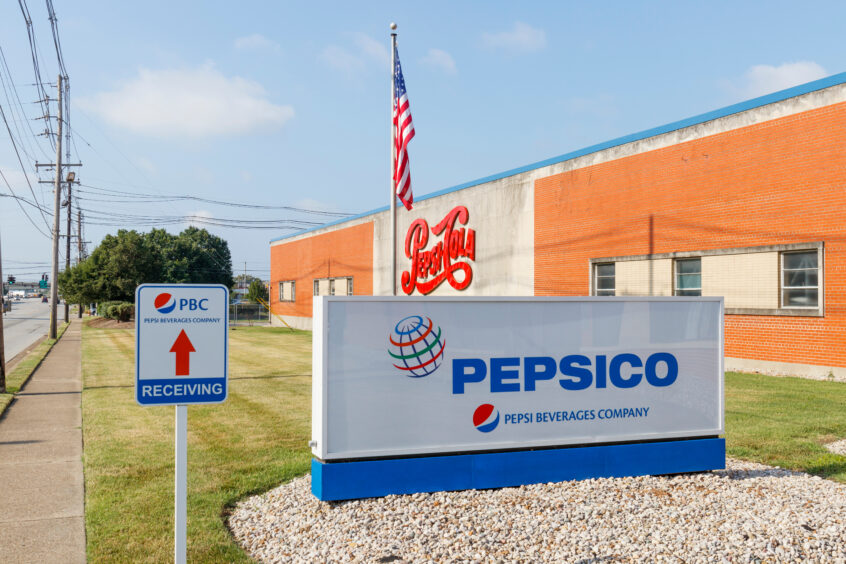 PepsiCo (NASDAQ:PEP) is expanding its efforts to become water positive by 2030, with two of its subsidiaries announcing a $3.3 million investment in water replenishment projects. 
PepsiCo's subsidiaries will fund two water replenishment projects in Florida and Texas.

 

Global water supplies are rapidly declining, leaving much of the population to suffer from water scarcity while exposing businesses to a number of material risks.

 

The private sector has an important role to play in addressing and averting a global water crisis.

 
PepsiCo Beverages North America (PBNA) and Frito-Lay North America (FLNA) are to invest $3.3 million towards water replenishment projects in North America. The commitment comes in support of parent company PepsiCo's target of achieving net water positivity by 2030. 
Replenishing North American waters
PepsiCo's pledge will see it reducing its absolute water consumption and returning more than it uses. Its water replenishment investments will cover company-owned and third-party sites, with a particular focus on water-stressed areas.  
The company has already been commended for its water recycling and reuse programmes, with previous initiatives including a supported collaboration with the Water Replenishment District of Southern California and its replacement of water infrastructure in the Guadalupe and San Antonio River basins. Its investment through PBNA and FLNA will bring two additional projects under its portfolio. 
Florida's city of Winter Haven will receive $2.1 million for the construction of an aquifer storage and recovery well system that will help to restore groundwater and wetland ecosystems. These wetlands are specifically designed to store excess stormwater during extreme weather events, but can also provide storage for highly treated reuse water when conditions are dry. Throughout the water storage period, the water will continuously recharge the underlying aquifer. 
"This partnership between PepsiCo and Winter Haven is an opportunity to showcase how public private partnerships can lead to community and environmental benefits for current and future generations," said Gary Hubbard, director of Winter Haven Water. Project construction will begin in June 2023, with completion expected in two years' time. 
The remaining funds will go towards a partnership with Texas Water Trade. PBNA and FLNA will purchase clean water supplies, enabling the Texan non-profit to replenish the natural habitats of migratory birds. The fresh water will also be pulsed into Galveston Bay to create a biodiverse ecosystem of crabs, shrimp and clams.  
"We are thankful to PepsiCo Beverages and Frito-Lay for their investment in our Texas Flows Fund, providing critical fresh water to valuable ecosystems and wildlife in Galveston Bay," said Sharlene Leurig, chief executive of Texas Water Trade. "Through this partnership, the improved habitats will bring an increase in wildlife biodiversity and enhance the opportunities for hunting, birdwatching, and fishing to important areas of the Texas coast." 
Overall, the Texan project is expected to increase the area's water supplies by an annual 2,000 acre-feet squared for 10 consecutive years. 
Water scarcity is emerging as a major threat to the global economy
Water plays a critical role in preserving societal wellbeing, not only through the hydration and sanitation it provides but also in terms of its contribution to energy production and economic activity. Currently, however, the world's water supplies are suffering a rapid decline. 
The decrease in available water is being driven by a number of factors, ranging from the rise in global temperatures to the increasing demands of industrial expansion and the growing population. Several counties are now failing to accommodate their water demand, with UNICEF estimating that around 50% of the world's population could be living in water-stressed areas by 2025. 
Although the issue of water scarcity is initially having its worst impacts on low-income countries and minority groups, it is rapidly emerging as a major challenge to global development. Economic activity across almost every industry is increasingly threatened by its dependence on water for the supply of goods and services. 
As suitable water supplies continue to decline, businesses around the world are being exposed to serious material risks. Those that consume more water than is considered necessary or are obtained under dubious circumstances may incur legal or reputational damage, while those that are unable to secure supplies will be lucky to continue their operation.  
Overall, CDP has costed water-related risks at around $301 billion. With such high stakes, investors are now beginning to favour companies that have established effective water policies, stewardship and governance, while avoiding the firms that are seen to be lagging behind. 
Private sector contributions to water security
Given the scale of its consumption, the private sector has a critical role to play in addressing and averting a global water crisis. This responsibility may initially be seen as a burden, CDP has suggested that the costs of inaction could be up to five times greater than those of investing in the effective mitigation of water-related risks. 
Currently, however, the vast majority of companies are unable to provide transparent information regarding their dependence and impacts on water supplies. Although there is hope that progress is being made, with the disclosure of relevant strategies steadily increasing, there is undoubtedly more to be done. 
As PepsiCo intends to demonstrate, ambitious targets backed by forward-planning and long-term investment commitments could see businesses from every sector contributing to the resilience of global water supplies.
Continuous monitoring and reporting through transparent disclosure mechanisms will help them to receive the support they need, while also enabling them to share their experience and encourage their peers and suppliers to follow suite. This collaborative approach could be expanded into local communities or in partnership with the public sector, driving the systemic change needed to align the global economy with responsible water management.