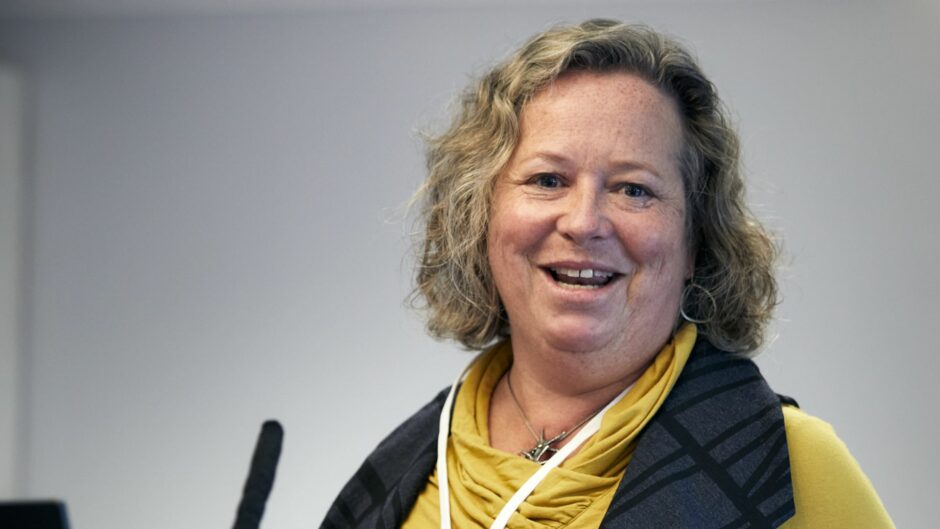 We are in a climate emergency and companies have a critical role to play in tackling it – some are already taking huge strides, stating clear ambitions, and pushing for greater impact, while others have not yet started, unsure about where to begin and fearful of being criticised if they don't have a perfect plan. Saskia Feast at Climate Impact Partners discusses why carbon neutrality is a vital piece of the corporate climate action toolkit.
As the private sector steps in to close the gap left by insufficient government commitments, carbon neutrality is a critical, credible, and immediate climate action tool for business.
Companies taking action by measuring and reducing emissions, and using high-quality carbon credits to offset residual emissions, are usually combining this with net zero ambitions and Science Based Targets.
Carbon-neutral certification has wider business benefits including third-party accountability, talent attraction and retention, differentiation from competitors, and transforming relationships with suppliers and customers.
This decade is a critical one for climate: we must halve global emissions if we are to have any chance of achieving 1.5°C and lowering the risk of runaway climate change. Government commitments will not get us there. The private sector must step in to help close the gap.
Corporate climate action can take many forms – net-zero, Science-Based Targets, carbon-negative commitments – what is clear though is that all organisations need a starting point, no matter their size, sector, or location. Companies need clear pathways and measurable targets and carbon neutrality provides the access point to this. However, it is important to understand that to make credible carbon-neutral claims, companies should publish what they are measuring, ensure it is independently verified, have an emissions reduction and implementation plan, disclose the offsets used, and talk about it.
Critical, credible, and immediate
42% of the Fortune Global 500 have delivered, or are committed to delivering, a significant climate milestone by 2030, and there is still 37% that have yet to make any significant climate commitments. We are in a situation where climate pledges are set to land well beyond 2030 – we cannot wait this long. Carbon neutrality is immediate climate action.
Carbon neutrality allows companies to compensate for their unavoidable emissions by providing critical funding to projects that reduce emissions throughout the world – ensuring the transformation to a low carbon economy is global. Often, they are projects that benefit communities most impacted by, but least responsible for, climate change and look for the resources to adapt and transform.
Projects can include reforestation and forest conservation, working with forest communities to provide training on sustainable land management and biodiversity conservation, supporting on legal recognition of land rights, preventing illegal logging, creating wildfire prevention solutions, or developing small-scale solar power solutions that understand the needs of businesses and households for heating and lighting, delivered in ways that work for specific local requirements.
Through the voluntary carbon market, there are robust systems in place to ensure the carbon reductions funded to offset a company's emissions are real, additional, permanent, unique, and independently verified.
Carbon neutrality and other climate ambitions
Carbon offsetting should never be considered a stand-alone action but part of a wider climate action toolkit, providing an effective strategy that enables organisations to take direct action on the emissions they cannot yet reduce while seeking solutions to decarbonise in the long term.
A common misconception is that organisations use carbon offsetting as a substitute for emissions reduction, however, this is simply not the case. Research assessing the climate commitments and goals of Fortune Global 500 companies found that companies using high-quality carbon credits to take responsibility for residual emissions today and be carbon neutral are almost twice as likely to have a Science Based Target, i.e. a meaningful commitment to internal reductions, than those companies that do not.
Achieving carbon neutrality is an important staging point in any company's longer climate action pathway, it means they must take steps including measuring their carbon footprint, assessing internal abatement costs, and examining strategies to reduce their internal emissions. By becoming carbon neutral and offsetting emissions, companies put a price of carbon into the business which encourages and drives more action and ambition on internal reductions.
Importantly, carbon neutrality can be used by all companies, from very small businesses at the outset of their journey to larger firms conducting lifecycle assessments of the carbon footprints of their products.
Wider business benefits
Action on climate is increasingly being demanded by stakeholders, companies that do nothing risk being left behind – they will struggle to attract the best talent, customers will vote with their feet, and potential investment opportunities may fall through. Carbon neutrality is a way to externally showcase that an organisation is taking immediate steps to understand and address their emissions and should be viewed as an opportunity to differentiate a business in the market.
It is also a way to mitigate risks by reducing the risk of possible future regulation that taxes carbon consumption, and supporting resilience in the value chain through emission reduction projects that support supplier, employee, and customer communities.
No time like the present
When time is of the essence to tackle climate change, carbon neutrality is a proven strategy for corporate action. The benefits are immediate, both for the business and for the climate. Crucially, carbon neutrality can and is being achieved, it is happening now, allowing organisations to continue to a net zero future.
The opinions of guest authors are their own and do not necessarily represent those of SG Voice.