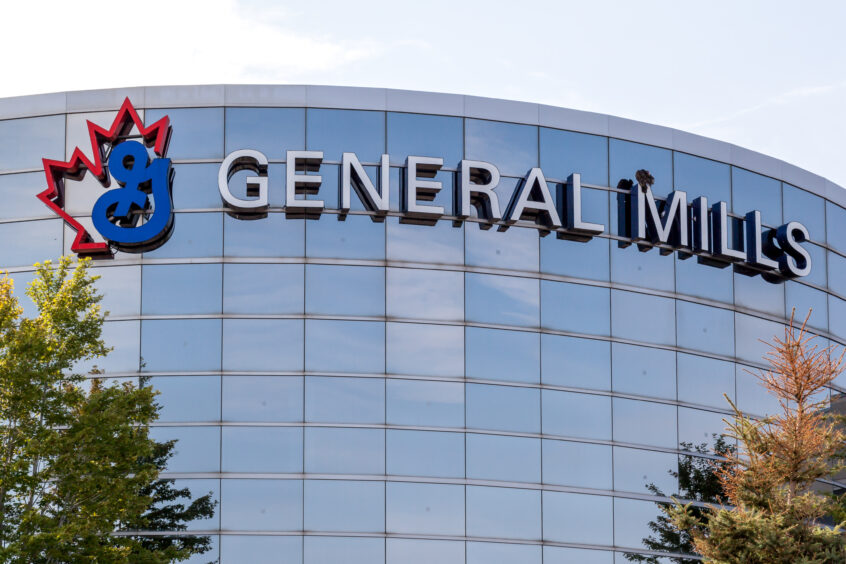 General Mills (NYSE:GIS) has launched a suite of regenerative farming initiatives, acknowledging its exposure to climate-related risks. 
The new projects will advance the company's progress towards its goal of establishing one million acres of regenerative farmland by 2030.

 

By supporting the adoption of regenerative techniques, General Mills intends to reduce its exposure to the numerous risks associated with climate change.

 

Careful consideration of climate-related risks is becoming increasingly important in ensuring businesses' survival.

 
General Mills has launched a suite of initiatives that will support its goal of accelerating the adoption of regenerative techniques to cover one million acres of farmland by 2030. The move comes with the recognition that the business's future is highly dependent on natural resources, which are increasingly threatened by the impacts of climate change. 
"As a global food company rooted in agriculture, we're dependent on natural resources, like organic wheat for our Annie's macaroni and cheese and almonds for our LÄRABAR products," said Jon Nudi, General Mills' group president of North American retail. "We're focused on regenerating our planet and protecting the food supply for future generations." 
Strategic partnerships and consumer campaigns
Among the initiatives launched is a strategic partnership with the American Farmland Trust's Women for the Land program. Under the partnership agreement, General Mills will invest $80,000 in support of women-owned farms in the San Joaquin Valley of California. Its investment will be used to deliver educational programmes, technical assistance and grant funding, encouraging the adoption of regenerative techniques. 
The company has also established a multi-year partnership with the Rodale Institute, securing technical assistance and consultancy services for its organic suppliers. Rodale's support will be closely monitored, allowing General Mills to develop a mentorship forum to promote best practices across California and the Northern Great Plains. 
In addition to its latest partnerships, General Mills has announced the launch of several consumer-facing initiatives. Selected items will be packaged with a scannable QR code that provides further information on regenerative techniques, while a new rewards scheme will allow customers to select one of four regenerative projects to receive a $5 donation at no extra cost. 
Acknowledging the threat of climate-related risks
Each of General Mills' partnerships will target its critical sourcing regions. Currently, 100% of its almonds are produced in California, alongside the majority of its wheat, oat and tomato supplies. Other important ingredients are sourced from the Northern Great Plains, centralising the company's supply chain in just a few key areas. 
By focusing on these regions, General Mills intends to protect the natural resources upon which its business depends. The expansion of regenerative agriculture across California, for example, will improve the health of drought-stricken soils. 
Such forward-thinking is reflected in the company's most recent financial report, which warns that rising global temperatures and changing weather patterns could decrease the availability of its essential supplies. It admits that the increasing frequency and severity of extreme weather events could impair its production capabilities, disrupt its supply chain and increase both insurance and operational costs. 
"Increasing concern over climate change or other sustainability issues also may adversely impact demand for our products due to changes in consumer preferences or negative consumer reaction to our commitments and actions to address these issues," the report states. "We may also become subject to additional legal and regulatory requirements relating to climate change or other sustainability issues." 
"If additional legal and regulatory requirements are enacted and are more aggressive than the sustainability measures that we are currently undertaking to monitor our emissions and improve our energy efficiency and other sustainability goals, or if we chose to take actions to achieve more aggressive goals, we may experience significant increases in our costs of operations," it continues. 
"If we fail to achieve or improperly report on our progress toward achieving our carbon emissions reduction goals and commitments, then the resulting negative publicity could harm our reputation and adversely affect demand for our products." 
With this transparent account, General Mills has clearly acknowledged its exposure to the physical and transitional risks associated with climate change. Its identification and management of these risks could well be a determining factor in both the continuity of its business and its ability to retain the support of its shareholders. 
Careful consideration of climate risks unlocks multiple benefits for business
General Mills is far from alone in its exposure to climate-related risks. High temperatures and extreme weather conditions have emerged as a major threat to agricultural production more broadly, while the sector's costs are projected to rise as carbon taxes are introduced. Governments are starting to enforce various restrictions, while consumers and investors are demanding more sustainable options. 
Each of these issues represents a financially material risk to the agricultural sector. Indeed, estimates suggest that the continuation of business as usual would result in average losses of over 7% by 2030.  
By supporting the adoption of regenerative agricultural practices, General Mills is taking steps to reduce its exposure to climate-related risks. Such techniques can reverse the negative environmental impacts of intensive industrial farming by improving soil health, sequestering carbon, supporting biodiversity, preserving water and strengthening the resilience of crop yields. 
With this plethora of benefits, regenerative practices are likely to be welcomed by increasingly favourable policies. They may also enhance the company's appeal to investors while securing the demand of conscious consumers. 
Others in the food and agricultural sector would do well to follow this approach. By making the effort to identify, report and address their exposure to climate-related risks, they could significantly boost their chances of surviving the transition to a fair and sustainable future.