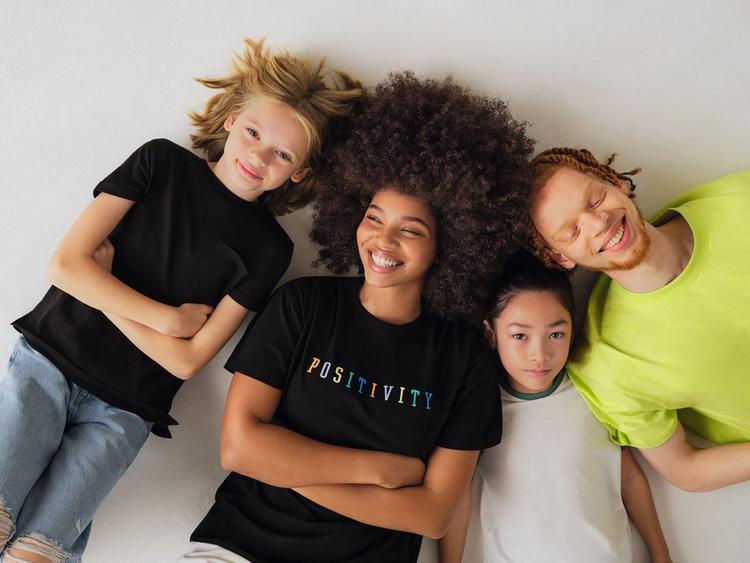 Primark has released a 35-piece collection of circular clothing, inaugurating a standardised framework for the design of its future products. 
Primark's latest collection has been designed using standardised principles of circular design.
Linear models of production, consumption and disposal cannot be sustained in the long term.
Although circular design can have several benefits, it may not be enough to achieve the scale of transformation required by the fashion industry.
Primark, owned by Associated British Foods (LSE:ABF), has launched a new range of products that are purposefully designed to be sustainable, durable and recyclable. The collection is the first to be developed using a newly published framework for circular design. 
Developing a framework for circular product design
Primark has published its Circular Product Standard, developed in collaboration with the Sustainable Fashion Academy and Circle Economy. The standard builds on the principles of the Ellen MacArthur Foundation to provide a comprehensive framework for how products can be designed with circularity in mind. 
Items that meet the new standards will be made with more sustainable materials and designed to last for an extended period of time. When they are no longer useful, their thoughtful construction will ensure that their components can be easily separated for optimal reuse, repair or recycling. 
Recognising that different products cannot be designed with a universal approach, Primark's standards are defined in multiple tiers. At the most basic level, future designs will have to meet a set of minimum 'compliance' requirements. More ambitious projects, meanwhile, will be expected to deliver the increasingly advanced targets of the 'foundational', 'progressive' and 'aspirational' levels. 
For each of the standard's principles, Primark has adopted various tools, metrics and systems that will enable its internal validation of future designs. Third-party certifications will be used to verify the use of recycled, organic or regenerative materials, while independent laboratories will test the durability of every new product. Finally, the company has developed a special calculator that reveals the percentages of each component or fibre contained within an individual item. This provides a clearer picture of the product's composition, enabling a quantifiable assessment of its recyclability. 
Essentially, the Circular Product Standard provides a theoretical basis for circular design. This theory will now be translated into practice through an extensive training initiative that combines digital learning with various workshops and challenges. 
Already, Primark has piloted its training programme with 24 of its product teams and six of its suppliers. Its success has concluded with the launch of a debut circular collection, comprising an inclusive mixture of wardrobe staples. Each piece in the collection is made with sustainably sourced cotton and easily removable embellishments, which can be responsibly recycled via in-store donation points. They have also been tested for durability, ensuring that their appearance will be maintained for a minimum of 30 washes. 
"This collection brings together years of work to create a new framework, with the ambition of enabling our product teams and suppliers to create more circular products that are designed with the end in mind. This has led to the creation of our first circular collection of affordable wardrobe staples that customers can rewear, repair and ultimately recycle," explained Nicholas Lambert, Primark's circular product lead. 
Following the success of its pilot, Primark intends to roll out the training to over 500 members of its product teams as well as some selected suppliers. Its Circular Product Standard will eventually be applied to all of its future designs, with regular reiteration to ensure its consistent improvement. 
"This collection was created by a small group of our designers, buyers and suppliers piloting our new Circular Product Standard and, while we know this is just one small step in our commitment to become a more circular business, we're excited to now roll these new design principles out across our business," Lambert concluded. 
Linear models cannot be sustained
Traditionally, the fashion industry has operated under a linear model of production, consumption and disposal. Textile production requires enormous amounts of vital resources including arable land, fresh water and energy, while inefficient disposal methods are contributing to various forms of pollution. 
Already, fashion falls in second place as one of the world's most polluting industries, while its consumption of non-renewable resources has reached a staggering 98 million tons per year. This becomes even more concerning when we consider the market's ongoing expansion. 
As clothing has become an increasingly underutilised product, consumers are now purchasing more items than they could ever possibly need. Each garment is worn just a handful of times before being tossed away, with the vast majority being exported, incinerated or landfilled. 
Evidently, this linear fashion system cannot be sustained in the long term. Its environmental consequences alone are too dire to consider, while its inefficient use of resources raises additional concerns about its economic prospects and social values. Indeed, estimates suggest that around $500 billion is sacrificed each year through the wastage of garments that have never even been sold. 
Major brands are boarding the circular bandwagon
The transition towards a more circular system, through which resources and their value are contained within a continuous cycle, offers multiple advantages to incumbent fashion brands. Such models are celebrated for their ability to reduce the impacts of both production and disposal, while ensuring that profits are maintained or even increased. 
Companies that adopt a circular approach may be able to charge premium prices for more sustainable clothing while building a loyal following of conscious consumers. They will also be in a stronger position to comply with emerging legislation, such as the EU's proposed requirements for sustainable product design. Circular business models may also be seen to align with sectoral ambitions for the net zero transition, enabling engaged companies to secure the confidence of various stakeholders. 
Primark is not the first incumbent fashion brand to acknowledge the various advantages of a circular approach. Major players including Zara and SHEIN have introduced platforms to encourage the resale, repair or recycling of used items, while Mango and H&M (STO:HMB) have developed their own approaches to circular design. 
Although these circular strategies offer a significant improvement when compared to their linear counterparts, they may not be enough to address the problem at hand. For as long as the fashion industry depends on continuous growth, consumption and production, there will be limits on what we can achieve through product design. 
As such, Primark's latest efforts should not be disregarded, nor should they be unduly celebrated. The standardisation of circular design ought to be welcomed and embraced, but further ambition will be needed to drive the transformation of fashion for the delivery of a sustainable future.