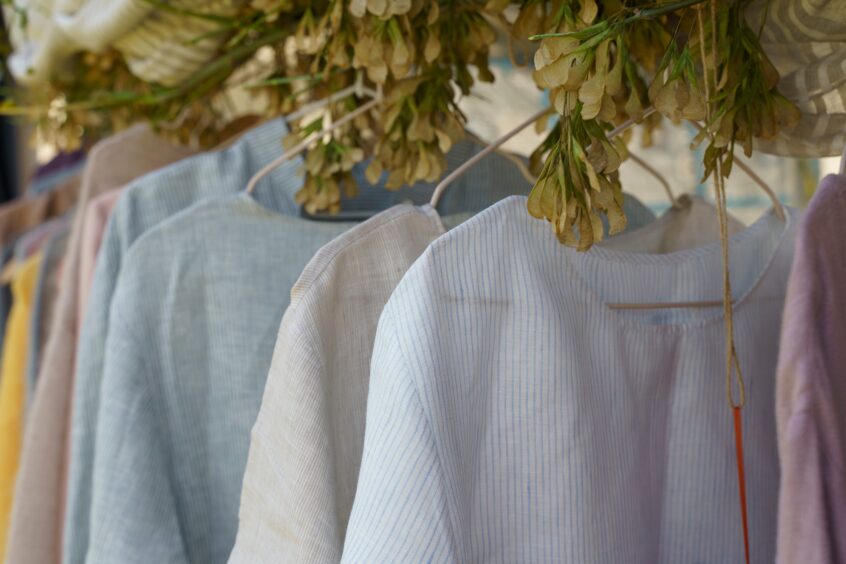 Re:NewCell (STO:RENEW) will partner with TextileGenesis to ensure the traceability of its sustainable Circulose material. 
Re:NewCell will use TextileGenesis' technology to verify the sustainable lifecycle of its patented circular material.

 

As the market environment continues to shift towards transparency, traceability is rapidly becoming less optional.

 

Traceability solutions will be critical to the sustainable transformation of the fashion industry.

 
Founded in 2012, Re:NewCell has developed a patented process for the recycling of textile waste. Discarded clothing and factory scraps are shredded, de-coloured and decontaminated, leaving an organic cellulose polymer that can be spun into regenerated fibres such as viscose, lyocell, modal or acetate. 
With the Circulose polymer, brands and designers can create new collections while eliminating the need to make new materials. They can reduce the social, ecological and economic burden of textile waste, while avoiding the continuous extraction of virgin resources. 
The environmental benefits of Re:NewCell's product may appear obvious, but they cannot be guaranteed without traceable records of the material's lifecycle. Thanks to a forthcoming agreement with TextileGenesis, however, this final challenge may soon be resolved. 
"Since Re:Newcell was founded in 2012, we have been on a mission to create circularity in the fashion industry," said Patrik Lundstrom, the company's chief executive. "But we also need a trusted and transparent supply chain to ensure the authenticity of products made from CIRCULOSE from our facilities all the way to the retail consumer. That is what TextileGenesis brings to the table." 
Digital technology used to verify product journey
"Our partnership with Re:Newcell will create unprecedented supply chain traceability for CIRCULOSE pulp towards retail brands," added Amit Gautum, founder and chief executive of TextileGenesis. "TextileGenesis helps Re:Newcell verify every step of the supply chain and carry that authentic and transparent message." 
TextileGenesis' platform uses digital tokens to track textile products from the origin of their fibres until their final point of sale. The tokens create a tamper-proof representation of the physical flow of goods, with real-time updates on all transactions. 
Throughout the product's journey, TextileGenesis uses artificial intelligence (AI) to model the textile value chain. This helps to verify transactions between different partners while also accounting for wastage loss factors. 
The flexible platform is designed to comply with a number of recognised industry standards. It can be used with multiple tracer technologies, and its data can be shared with third-party auditors. To date, the technology has been adopted by notable fibre producers including Lenzing (VSE:LNZ), Eastman (NYSE:EMN) and Birla Cellulose, the pulp and fibre subsidiary of the Aditya Birla Group. 
Traceability is rapidly becoming less optional
By prioritising traceability, businesses and their stakeholders are able to verify the origins and journey of individual units. They can determine how each item has been sourced, transported, manufactured and delivered, with digital records leaving little room for error.  
Such data could be extremely attractive to many of today's consumers, who are beginning to prioritise the values of the brands they buy from. Indeed, recent research suggests that 78% of consumers would pay a premium price for products that are made from recycled, sustainable or eco-friendly materials, but that half of these potential customers have little faith in corporate claims. 
Traceability initiatives can also be useful in reducing a company's exposure to legal and reputational risks. From investigations into potential greenwashing to lawsuits and fines for the mislabelling of 'sustainable' textiles, the fashion industry is rapidly losing its right to self-regulate. 
All over the world, new regulations are placing the sector under an unprecedented level of scrutiny. In France, for example, the French Decree 2022-748 AGEC (Anti-Waste for a Circular Economy Law) requires retailers to provide consumers with detailed information about the environmental qualities and origins of the products they purchase.  
Similar measures are to be introduced across Europe, with the Commission having adopted a proposal for a Directive on corporate sustainability due diligence. When the Directive comes into force, companies will have to identify, prevent and report any negative impacts of their operations. The bloc has also proposed that clothing brands should be held accountable for extended producer responsibility, with potential measures including the introduction of digital product passports designed to track the contents and origin of consumer products. 
In the US, several States have begun to propose similar legislation with a specific focus on the fashion industry. Examples such as California's Senate Bill 62 or the New York Fashion Act suggest that clothing retailers will soon be forced to comply with standardised due diligence policies.  
Traceability as an enabler of sustainable transformation
Under mounting pressure, several major fashion brands have announced their commitments to the use of sustainable materials and have engaged in a range of collaborative initiatives. 
In 2022, for example, companies including H&M (STO:HM B), Inditex (BME:ITX), Stella McCartney and Kering (PAR:KER) were among the first to participate in a collective agreement for the purchase of sustainable fibres. The UN's Fashion Industry Charter for Climate Action, meanwhile, which includes a commitment to the sourcing of environmentally friendly materials, had 99 signatories as of February 2023. 
Traceability will be critical to the delivery of these commitments, with digital technologies providing the platforms through which companies can monitor and report on their efforts. Through these platforms, they will be able to communicate their progress, showcase their alignment with consumers' values and demonstrate their compliance with new regulations. 
Ultimately, traceability is likely to dominate as a critical enabler of sustainable transformation. Although the fashion industry's transition will depend on the engagement of various stakeholders, each actor will rely on the information made available by digital solutions.