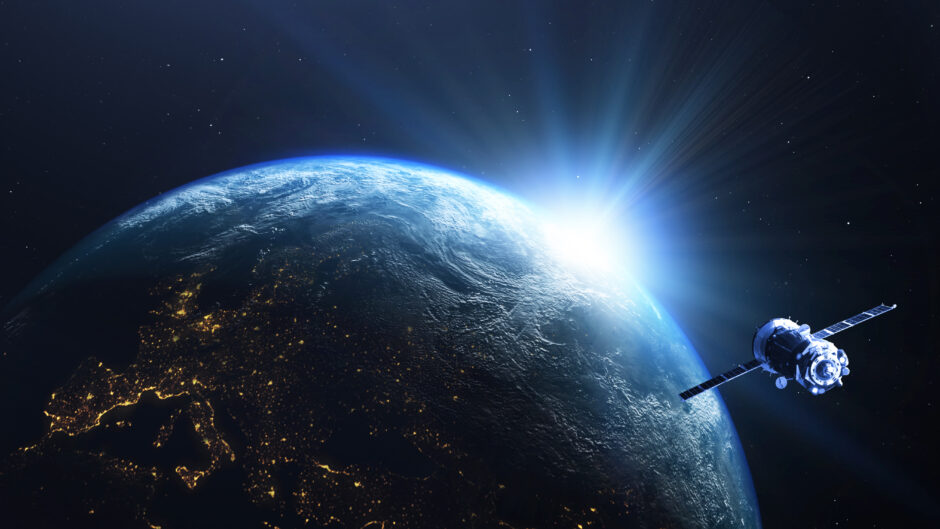 ERM, a multinational consultancy firm, has joined forces with Planet Labs to provide satellite imagery services to help its clients advance their sustainability strategies. 
ERM will analyse the data that Planet provides and translate it into actionable information for corporate clients.

 

Satellite data can be used to monitor a business' current impacts, develop future strategies or share recent progress with relevant stakeholders.

 

By packaging Planet's data into consultancy services, ERM could improve the accessibility of satellite images.
ERM has entered into a new agreement with Planet Labs, a satellite data specialist that has been working with the consultancy since 2019. The latest partnership will allow ERM to expand its service offering, providing various solutions that could help its corporate clients to achieve their sustainability goals. 
"This partnership with Planet is an exciting addition to ERM's expanding ecosystem," said Kushal Mashru, ERM's head of Strategic Partnerships.  
"Planet's satellite imagery technology has transformed the earth observation industry, helping organizations across sectors to make smarter, data-driven decisions. We look forward to working with Planet to generate insights that will help our clients to evolve and respond to increasingly complex sustainability challenges." 
Data-driven services to support corporate sustainability
Based in San Francisco, Planet Labs is a provider of satellite imagery and geospatial data analysis. To date, the company has a network of 450 satellites, covering the entire Earth on a near-daily basis. 
According to ERM, Planet's devices capture data of a higher frequency than any competing alternative. Under the latest partnership agreement, this data will be analysed by the consultancy's experts and packaged into services that can help its corporate clients to achieve their sustainable objectives. 
Potential applications include the identification of optimal locations for nature-based solutions, the quantification of methane emissions or the monitoring of sensitive landscapes. Planet's data will also be used to evaluate companies' relationship with biodiversity, enhancing their ability to develop credible solutions and communicate their progress in line with heightening expectations of corporate disclosure. 
"As businesses face the challenge of integrating sustainability into their strategy and operations, there is a growing need to capture and better understand locational information relating to the organization's assets, supply chains and markets," said Doug Park, a partner of ERM's Geospatial & Climate Solutions department. 
"From climate risk and nature assessment to oversight and market intelligence, Planet harnesses invaluable data that businesses and their stakeholders are seeking. Its cutting-edge technology, combined with ERM's advanced remote sensing expertise and sustainability advisory capabilities, will enhance our ability to deliver impactful outcomes for our clients." 
Companies are beginning to recognise the value of satellite imagery
With satellite technology, the Earth can be studied through several different lenses and for multiple applications. Researchers can capture images of traditionally inaccessible locations, with scope for continuous tracking over larger areas or longer periods of time. Each type of image can support different applications, ranging from the detection and prediction of climatic events to the monitoring and verification of carbon removal. 
As disruptive startups and dedicated academics continue their development of novel technologies and new applications, satellite data is gaining traction. Businesses and their stakeholders are beginning to see how satellite imagery can inform their future decisions, add value to their activities and reduce their exposure to operational, legal or reputational risks. 
Nestlé (SIX:NESN), for example, has relied on satellite imagery since 2016. Over the past seven years, it has expanded its use of spatial data to include the development of reforestation projects and the monitoring of its palm oil supply chain. Bayer (ETR:BAYN), meanwhile, has invested in satellite technology to support its analysis of agricultural soils. 
Consultancy packages could improve the accessibility of spatial data
Despite the potential of satellite technology, its adoption remains somewhat limited. To date, it has mostly been used by major corporations or the national Governments of powerful economies. Although the data itself is becoming more widely available, the vast majority of potential users are unable to translate it into actionable insights. 
The interpretation of satellite imagery and geospatial data requires a specialised body of knowledge, expertise and experience. Most companies do not have these skills available, but external analysis can come at a significant cost. 
By packaging Planet's data into expert consultancy services, ERM could provide a more accessible option. Essentially, it will act as an intermediary between complex spatial data and conventional business advice.  
As companies come under pressure to reduce their carbon emissions, improve their relationship with nature and provide transparent information that holds them accountable for their actions, satellite data will grow more and more useful. ERM's new services are likely to see a spike in demand, with competing consultancies potentially following suit.