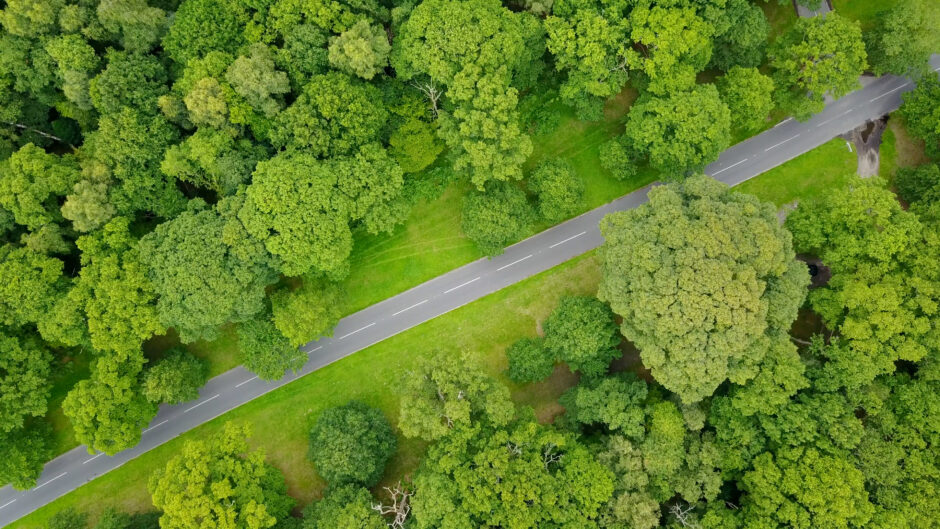 Companies are facing increasing financial and legal risks when it comes to issues such as emissions generation and forced labour, with scrutiny coming from both external and internal stakeholders.
In this weekly round-up, we explore the latest developments in terms of corporate pledges, sustainability reports and key industry appointments.
Financial and legal risk increases for corporate actors
The shifting corporate landscape is presenting new risks, showing further proof that companies need to rethink business-as-usual strategies. Unilever (NYSE:UL) is expected to align with a 2ºC warming scenario by 2030 if it continues with its current strategy, according to an analysis from Planet Tracker. Researchers say the consumer goods giant faces a total financial risk of $1.5-3.8 billion in the next decade from external policy drivers, including land use regulation, carbon taxes and rising energy prices.
After the dismissal of the complaint filed in April 2021 against Uniqlo, SMCP, Inditex (BME:ITX), and Skechers USA (NYSE:SKX) for concealment of crimes against humanity, Sherpa, the Collectif Ethique sur l'étiquette, the European Uyghur Institute and an Uyghur plaintiff, filed a new complaint. The NGOs are asking for a judicial investigation to be opened to shed light on the responsibilities of multinational garment companies allegedly profiting from Uyghurs' forced labour.
Companies continue to launch new strategies…
Single actors and sector-wide partnerships are making pledges to outline their commitments for the future. The Sustainable Hospitality Alliance has unveiled its new Net Positive strategy, which includes ambitions such as the development of a shared definition of sustainability standards.
The Alliance said that "the once-fragmented hospitality industry" is now coming together to transform into "a prosperous and responsible sector that gives back to the destination more than it takes".
… and update on progress in sustainability reports
Once the targets are set, companies need to track their progress to show stakeholders that they are serious about their commitments. Sustainability reports are still separate from financial reporting but the two will soon be integrated after regulations such as the CSRD are implemented.
Mondelēz International (NASDAQ:MDLZ) released its 2022 Snacking Made Right Report delivering on its "mission to lead the future of snacking". The Cadbury owner said that it has been focusing on more sustainable sourcing of key ingredients, lowering climate impact, respecting human rights and increasing packaging design for recyclability, as well as boosting corporate diversity and promoting healthy lifestyles.
Allianz Global Investors (ETR:ALV) announced a reinforced standard for categorising its sustainable funds in its report, building upon the Sustainable Finance Disclosure Regulation and its respective category of Article 8 funds, but goes beyond this standard. 
F1 team McLaren Racing published its annual Sustainability Report, developed with reference to the Global Reporting Initiative. In 2022, it cut greenhouse gas emissions by 22% compared to 2019 levels, it reduced waste by 19% compared to the prior year, 33% of new starters came from underrepresented backgrounds and 6% of the team are now trained as mental health first aiders, among other initiatives.
Viatris (NASDAQ:VTRS) said in its report that the Science Based Targets initiative has approved its emissions reduction targets. The healthcare group has committed to reducing absolute Scope 1 and 2 greenhouse gas emissions by 42% by 2030 from a 2020 base year and Scope 3 by 25% within the same timeframe.
More land needed for renewables in the EU
New research from McKinsey revealed that land availability is a major constraint in expanding capacity generated by renewable energy sources in Europe. Estimates show that more than 90% of the targeted additional capacity will need to be supplied by wind and solar, both of which require large tracts of usable land.
Raffael Winter, partner at McKinsey, said: "The role that land availability plays in the energy transition cannot be underestimated but we must also consider that land availability is crucial to other societal and environmental objectives, such as agriculture and biodiversity conservation. This creates increased competition for what are all extremely important issues."
Sustainability skills are in demand
Deloitte has surveyed more than 22,000 Gen Zs and millennials across 44 countries, finding that 42% have already changed or plan to change jobs or industries due to climate concerns. Companies are feeling the pressure to get their sustainability plans in order to attract and retain the best talent.
Looking at the latest appointments, plant-based protein maker Redefine Meat has appointed Simon Owen, Bacardi's former senior managing director, as head of UK. People are moving from legacy brands to challengers amid increasing interest in alternative proteins.
Nigel Topping, former UN climate change high-level champion for COP26, has joined the UK Climate Change Committee to drive sustainability in business. 
AXA Investment Managers (PAR:CS) has appointed Marie Luchet as head of ESG and sustainability at AXA IM Prime. She will be responsible for overseeing the division's sustainability strategy including the advancement of ESG integration in investment decision-making, funds and asset managers selection, as well as in the reporting and product design. 
Luxury yachts group Sunseeker International has hired Sean Dempsey as a sustainability and environmental manager as part of its wider commitment to long-term sustainable development.
Finally, the University of Birmingham has announced the appointment of Charmaine Morrell as head of sustainability and Dr Julia Myatt as director of sustainability education.