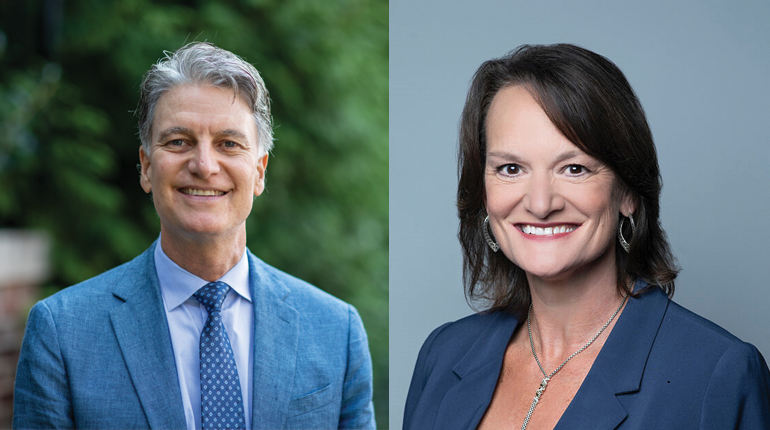 Verra, a major certification body for the voluntary carbon markets, has announced that its founding chief executive is stepping down.
David Antonioli will be replaced by president Judith Simon.
The non-profit organisation has had a tumultuous few months after a scandal that put its credibility into question.
While it is important to expect a high level of transparency from the voluntary carbon markets, any criticism must be constructive to develop effective methodologies to achieve climate goals.
David Antonioli will leave his position after almost 15 years of service and will remain on the board as a senior consultant to help advise the transition. Verra did not specify the reasons for his departure. He will be succeeded by president Judith Simon, who joined the organisation in February 2023 and will serve as interim chief executive. 
A pioneer in the voluntary carbon markets
As founding chief executive, David was responsible for ensuring that Verra's standards programme can be used by the private sector, governments, and civil society to achieve their climate and sustainable development goals. Founded in 2007, the organisation now counts 140 employees.
During his tenure, Verra brought its REDD methodology into the carbon markets with the intent of protecting forests while improving people's lives. The non-profit also pioneered a new model for rural economic development through carbon finance. 
"Under David's leadership, Verra has grown into an organization that is critical to achieving the goal of the Paris Agreement and ensuring sustainable development around the world," said chair Ken Markowitz. "We are grateful for what he has contributed and are glad that we will be able to draw on his expertise as Verra enters its next phase."
A time of upheaval
Simon was appointed as president earlier in 2023 at a time of upheaval for the organisation, whose credibility was thrown into doubt by a journalistic investigation in January 2023, which SG Voice analysed here. Her appointment was announced alongside a review of Verra's operations. 
Verra came under fire again in March 2023 after Survival International launched the 'Blood Carbon' campaign against the sale of carbon credits generated in protected areas. The human rights organisation accused a Kenyan offsetting project, verified by Verra, of violating human rights and failing to deliver credible carbon savings.
"After almost 15 years at Verra, I am incredibly grateful for all the tremendous individuals who have helped make this organization what it is today. Together, we have built an organization that ensures integrity and embraces innovation to tackle some of our most vexing environmental and sustainable development challenges," said Antonioli. "Hiring Judith was a part of Verra's long-term strategy to lead, elevate, and scale the organization. Her business acumen is exactly what Verra needs to better meet the markets' growing demands."
Addressing the issue
Verra has embarked on a series of measures to ensure the integrity and quality of its forest carbon credits while restoring trust in the voluntary carbon markets. While it stressed it would not scrap its REDD methodologies, it proposed an update in April 2023 – which had been years in the making – to ensure they serve their purpose.
It also said that it would publish high-level summaries of VCS methodologies, modules, and tools currently under development, in the hope that it would streamline the methodology development process, avoid duplication, and expedite the development of new projects.
It is undeniable that the voluntary carbon markets will play a crucial part in offsetting the emissions that cannot be eliminated, while protecting ecosystems and supporting the livelihoods of people across the world. It is important to expect a high level of transparency from the actors in this ever-evolving market, such as Verra, but the criticism must be constructive in order to develop effective methodologies to achieve climate goals.
Duncan Reid, chief executive and co-founder of Reset Connect London, said: "The resignation of Verra's CEO highlights the struggle many businesses face in keeping up with the dynamic changes to the environmental policy landscape. With businesses facing increased scrutiny from consumer and investors alike on their climate targets, it's critical that businesses take radical action."
"However, no business is an island, and the onus needs to be on collaboration here, to help businesses deliver on UN SDG and Net Zero goals and take on collective learnings that will help them avoid greenwashing criticism," he added. "By equipping businesses with the necessary support, connecting investors with viable proposals, and creating solid, and pragmatic solutions, businesses can ensure they're future proofed as well as key players of the thriving economy of the future."