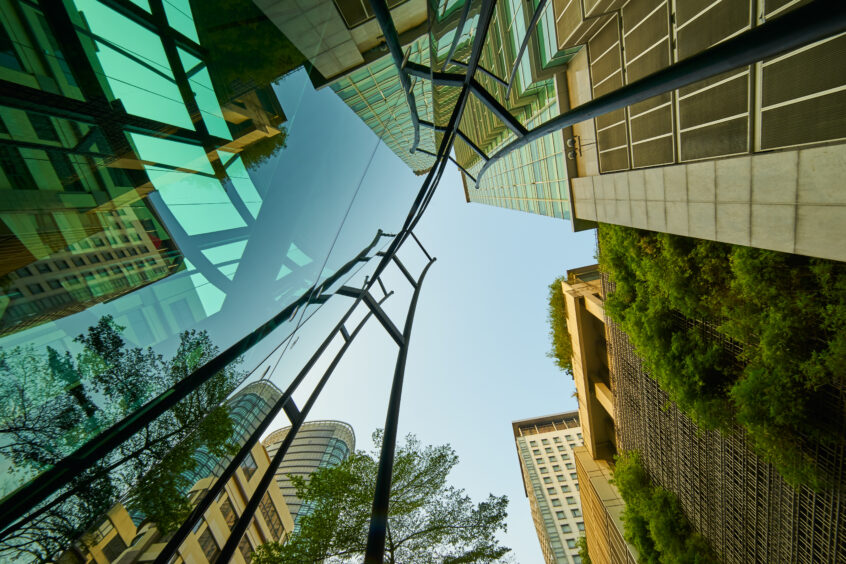 Companies need to adapt to market demands by implementing new practices that will keep their competitive edge in ever-evolving markets.
In this weekly round-up, we explore the latest developments regarding corporate pledges, sustainability reports and key industry appointments.
Big household names jump on new trends
Renting clothes is cheaper and more eco-friendly than buying new ones, especially for one-off occasions, and more retailers are starting to offer this option to keep their competitive edge and cater to eco-conscious consumers. Last week, ASOS (LSE:ASC) launched its first-ever rental edit in partnership with UK rental marketplace Hirestreet.
Changing sector, Cargill is expanding its regenerative agriculture programme across its supply chain in Europe, which will see farmers in Germany, Poland, Romania, and France financially compensated to adopt climate-friendly farming practices. Started in North America, it will also expand from 15 to 24 US states.
Oil and gas under scrutiny
The fossil fuel industry continues to attract scrutiny. An exposé by Corporate Accountability has revealed that More than 90% of the carbon offsets Chevron (NYSE:CVX) has retired through the voluntary carbon market to 'cancel out' its emissions seem to be worthless and are presumed 'junk' until proven otherwise. Moreover, the technological 'low carbon' schemes appear to be failing to capture the emissions promised, in some cases missing targets by as much as 50%. The oil and gas giant is holding its AGM on 31 May.
Climate litigation is being used as a tool to advance climate policies and change the behaviour of government or industry actors. For example, ClientEarth and WWF Italy have taken legal action over the approval of a new fossil gas power station in the south of Italy. They are challenging the Italian authorities' decision to allow a new large-scale gas power station to succeed the soon-to-be-retired Federico II coal power plant, located in the Brindisi region, despite the new gas power capacity being unnecessary according to official estimates of electricity supply needs, and project owner Enel's reported plans to abandon new gas projects in favour of renewables.
Carbon markets are stirred up
The issue of carbon offsets and removal remains a hot topic in the sustainability space. While they certainly have a role to play in the transition to a net zero world, there is still a lot to figure out. Last week, Verra's founding chief executive announced his departure from the certification body, which is working to regain credibility after two investigations threw it into doubt.
Meanwhile, more than 100 carbon removal experts have submitted a letter in response to the UNFCCC's Article 6.4 Supervisory Body about how carbon dioxide removal (CDR) is an essential component for a just energy transition and to limit warming to 1.5°C. Proposed guidance on article 6.4 of the Paris Agreement, which shapes the future of how global carbon markets operate, says that "engineering-based removal activities are technologically and economically unproven, especially at scale" and "do not serve any of the objectives of the Article 6.4 mechanism". The letter urges the UNFCCC to adopt the IPCC definition of CDR, and a method-neutral, criteria-based approach to determine CDR project' eligibility under the Article 6.4 mechanism.
Sustainability reports updates
These are still separate from the usual financial reports but the two will soon be integrated after regulations such as the CSRD are implemented.
Last week saw the publication of Glencore's (LSE:GLEN) 2022 Sustainability Report, where the mining giant said that it is directing the majority of its capital expenditure, in large part funded through energy earnings, to fund the development of its transition metals portfolio amid strong market demand.
In its 2022 Corporate Responsibility Report, real estate group CBRE updated on the year's achievements, including issuing over $2.5 billion in green financing bonds or notes and spending nearly $5 billion spent with sustainable suppliers and nearly $3 billion with small and diverse suppliers.
Arxada, a Swiss specialty chemicals producer, issued its first sustainability report, The Power of Science and Sustainability. Among various commitments, the company submitted targets to the Science-Based Targets initiative for validation in 2023, establishing a net zero goal by 2050.
Dedicated talent helps to achieve sustainability goals
Achieving sustainability goals can be easier if a company has employees dedicated to the task. Last week, BNY Mellon (NYSE:BK) poached Meaghan Muldoon from BlackRock (NYSE:BLK) to become the bank's first chief sustainability officer.
Asset manager AllianzGI (ETR:ALV) said it will create a new team that will be fully dedicated to sustainable and responsible investments. The team will be led by Giles Money, who is joining in August 2023 from J Safra Sarasin Asset Management & Sarasin and Partners.