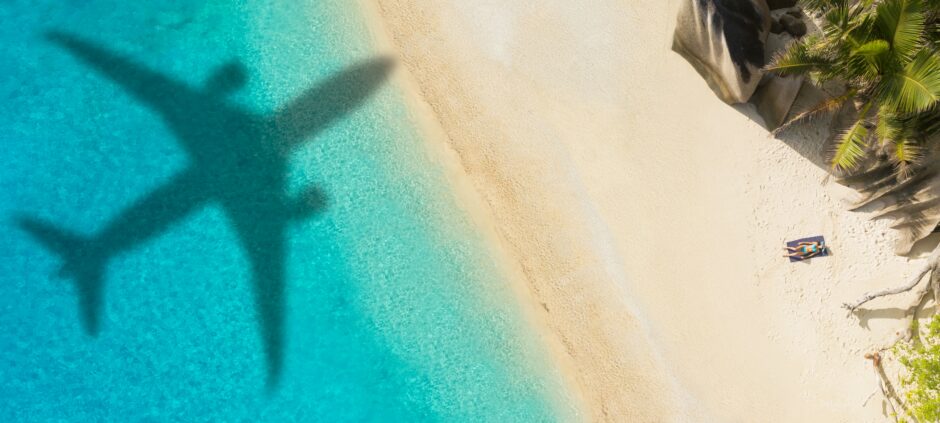 A complaint upheld by the Advertising Standards Authority (ASA) has prompted Intrepid Travel to launch a global review of its environmental communications. 
Intrepid Travel has been forced to retract a poster campaign that described its tours as being 'planet-friendly'.
Whether deliberate or accidental, greenwashing language is becoming harder and harder to justify.
Accusations that cannot be foreseen and avoided should instead be embraced as a key opportunity for future improvement.
As the non-statutory regulator of the UK's advertising industry, the ASA has upheld a greenwashing complaint against Intrepid Travel. Seemingly humbled, the tour operator has now embarked on a global review of its marketing efforts. 
"It's an experience that we've learned from," said Leigh Barnes, chief customer officer at Intrepid Travel. "It has given us an opportunity to reconsider how we talk about our trips in the current landscape." 
Poster pulled over misleading 'planet-friendly' claim
In November 2022, the ASA received a complaint against Intrepid Travel. The complainant alleged that a poster displayed on the London Underground had used misleading language to minimise the environmental impact of Intrepid's tours. 
"People & planet-friendly small group adventures since 1989," read the poster, its slogan emblazoned against an image of the Giza Pyramids. These nonchalant words have been found in breach of the code developed by the Committee of Advertising Practice (CAP).  
The code states that any environmental claim must be made on a clear basis, with the omission of significant information being grounds for disqualification. It adds that claims should reflect the full lifecycle of their advertised product unless specifically stated otherwise. For absolute claims, as opposed to comparative promises that a product is better than previous or competing alternatives, the code requires a substantial body of evidence. 
When reviewing the complaint against Intrepid Travel, the ASA concluded that "planet-friendly" would be perceived as an absolute claim. According to its review, the wording implied that Intrepid's tours would not result in any environmental consequences whatsoever. It added that the poster in question could be seen as misleading, as it did not reflect the negative impact of flying to and from the tour destination. 
The company argued that the average viewer would see the poster as a limited claim referring only to the impact of Intrepid's tours while excluding the emissions of associated travel. It added that further information was clearly available, including transparent reports of its emissions reductions, science-based targets and carbon offsetting. 
Having considered Intrepid's evidence, the ASA upheld the complaint. It ruled that the poster was to be immediately retracted and warned that future claims should be clearly and robustly substantiated. 
Global review to ensure future best practice
In response to the ASA's ruling, Intrepid Travel has launched a global review of its marketing efforts. Specifically, the company will crack down on its use of subjective language and take steps to reflect the entirety of its products' lifecycles. 
"The regulatory standards from the ASA in the UK have – rightly so – become increasingly stringent around subjective language," Barnes explained. "It has served as an important reminder for us to be vigilant." 
"The undeniable truth is that greenwashing has become a prevalent issue in travel and many other industries," he continued. "We have stumbled along the way and will likely continue do so as our business grows bigger and our impact, both positive and negative, becomes further reaching." 
Navigating the consequences of greenwashing allegations
The case against Intrepid Travel should be seen as a warning of the changes taking place in the market environment. Even those that are perceived as leaders within their industry ought to be proceeding with care. 
All things considered, it would be unreasonable to conclude that Intrepid Travel is the worst offender within its sector. As a certified B Corp, the company has been independently recognised for its social and environmental performance. Over the years, it has topped several lists of sustainable tour operators with its seven-point commitment plan underpinning its strategy. 
Despite these efforts, the company's reputation has now been tarnished. Greenwashing complaints can be difficult to shake, and accidental misdemeanours are no exception. Consequences may vary on a case-by-case basis, with possible outcomes ranging from legal penalties to financial challenges and consumers' distrust. 
In recent years, these risks have grown harder and harder to avoid. As environmental claims have become a more prominent driver of consumers' behaviour, companies are being held to higher standards. Regulatory bodies have introduced stricter guidelines, enforced through stringent investigations of suspect industries. 
While some instances of greenwash may arise as deliberate misrepresentation, the vast majority are simply a misunderstanding. All too often, marketing professionals are innocently unaware of how their messaging may be interpreted. This can result in their use of vague or irrelevant language that ends up confusing consumers. 
As exemplified by the case against Intrepid Travel, positive intentions and dedicated action are no longer being accepted as justification for greenwashing. No matter what a company may be doing on the ground, its communications must be backed by a substantial body of evidence. 
In this environment, it is unsurprising that businesses are growing fearful of greenwashing allegations. Although more and more companies are committing to climate action, fewer and fewer are willing to talk about it. 
Unfortunately, this 'greenhushing' approach has its own set of consequences. Silent firms are harder to scrutinise than those that are transparent with regard to their failings, and a lack of boastful claims may prevent the sharing of best practices. 
With this in mind, Intrepid's response to the ASA's ruling ought to be viewed with respect. Rather than reverting to silence, the company has acknowledged its mistakes and vowed to do better in future. In doing so, it intends to continue discussing its efforts while ensuring that consumers receive the correct information.  
This is the lesson that ought to be taken from the daunting crackdown on greenwashing. Despite the potential consequences of upheld complaints, the situation should be embraced with a dedicated commitment to future improvement.