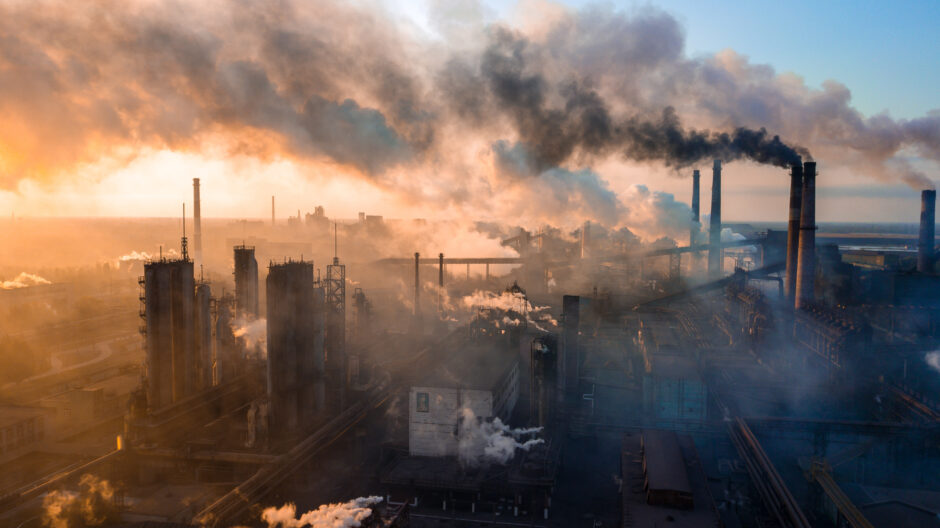 Yet more studies are showing that companies are not on track to reach net zero by mid-century and climate goals are at the bottom of the priority list, which is disappointing considering that we need to address the triple crisis of climate, nature, and pollution. Major polluters are feeling the pressure from external and internal stakeholders.
In this weekly round-up, we explore the latest developments regarding corporate pledges, sustainability reports and key industry appointments.
Still falling behind on net zero
No Australian-listed company is on track to reach net zero by 2050, according to research by Morningstar, despite the many corporate pledges to do so. Australia's market benchmark, the ASX 300, is significantly misaligned with the reductions needed to limit warming to 1.5 °C above pre-industrial levels.
This is disappointing, considering that reducing emissions is only one of the steps needed to address the triple crisis of climate, nature, and pollution – if after years of mainly focusing on emissions we are still well away from net zero, how can we expect that the other two crises will be tackled?
These findings may not come as a surprise, considering that the pledge to 'Keep 1.5 ºC Alive' from COP26 is bottom of the list of desired outcomes for global business, new research revealed just six months before COP28 starts in Dubai. The survey, conducted by Impact & Influence, involved the largest 100 companies by revenue in each of 14 countries across the world. Many expressed frustration at their lack of representation at the UN's Climate Change Conferences.
Nonetheless, the commitments keep coming. One of the latest is from Nightcap (LSE:NGHT), a hospitality group led by ex-Dragons' Den investor Sarah Willingham, which joined Zero Carbon Forum, a non-profit organisation dedicated to significantly reducing emissions and achieving net zero in hospitality and brewing.
Meanwhile, the Science Based Targets initiative (SBTi) approved Topsoe's 2040 net-zero target. The low-carbon technologies developer has also committed to reduce absolute scope 1 and 2 GHG emissions by 95% by 2030 from a 2020 base year.
Whitbread (LSE:WTB) also received SBTi approval and published a comprehensive guide to its long-term decarbonisation plans, outlining its priorities, plans and projects to reach its newly validated SBTi carbon target. The hotelier has pledged to bring its directly controlled (Scope 1 and 2 emissions) to zero by 2040.
Moving from net zero to carbon neutral, Tecnoglass (NYSE:TGLS), a manufacturer of architectural glass, windows, and associated aluminum products serving the global residential and commercial end markets, said it has offset the totality of its Scope 1 and Scope 2 carbon emissions as established by the GHG Protocol developed by the World Business Council for Sustainable Development. The company bought carbon credits from third-party renewable energy projects equivalent to the carbon captured by over 850,000 trees. It plans to buy more offsets to achieve 2022 carbon neutrality by the third quarter of 2023.
Engagement, engagement, engagement
Without transparency, we can't tell whether a company is actually delivering on its sustainability goals, or how exposed it is to climate-related risks. Last week saw CDP's annual flagship pressure campaign to call on companies which consistently refuse to disclose their environmental impacts to investors to start sharing environmental data.
A record 288 financial institutions with nearly $29 trillion in assets are directly engaging with 1,607 highest-impact companies, including Saudi Aramco (TADAWUL:2222), ExxonMobil (NYSE:XOM), Glencore (LSE:GLEN), Chevron (NYSE:CVX), Tesla(NASDAQ:TSLA) and Caterpillar (NYSE:CAT).
The pressure to change can also come from the inside. Around 2,000 Amazon (NASDAQ:AMZN) employees across the world walked out on Wednesday to demand that the company takes more action to fulfil its sustainability pledge and cut its footprint. "We respect our employees' rights to express their opinions," the company was reported as saying.
Cross-industry collaborations leverage different skillsets
Actors from different industries are coming together to achieve shared goals and exchange capabilities. In the fashion sector, H&M Group (STO:HMB) and the Bangladesh Garment Manufacturers and Exporters Association have partnered to accelerate the transition towards a circular and climate neutral garment industry in the Asian country. Both sides will work together in developing and implementing a strategic roadmap for industry transformation.
In the tech space, Fujitsu (JPX:6702) and Microsoft (NASDAQ:MSFT) unveiled a five-year strategic partnership to expand their existing collaboration. The two companies want to enable more organisations to quickly respond to rapid changes in the environment, help transform how hospitals operate to enhance patient experiences, and bring more stability to supply chain challenges.
Meanwhile, KPMG announced plans to expand its partnership with software-as-a-service provider Workiva (NYSE:WK) and a new one with enterprise climate platform Watershed. With the former, it will incorporate Microsoft Cloud for Sustainability to enhance data management processes and accelerate near real-time regulatory reporting and analytic. With the latter, it will offer a suite of capabilities to support shared customers in pursuing carbon reductions, where Watershed offers the platform for carbon data and KPMG leads the advisory services.
Market movements
The sustainable transition requires a whole new host of skills, which is driving acquisitions and hires. For example, Accenture (NYSE:ACN) is buying Green Domus Desenvolvimento Sustentável for an undisclosed sum. The Brazilian sustainability consultancy, which has a focus on measurable decarbonisation strategies, will join Accenture's sustainability services team.
The UK's Met Office appointed Catherine Bremner as a new non-executive director. Currently working as chief strategy & operations officer at Impax Asset Management (LSE:IPX), she has experience within sustainable development and green finance across both public and private sectors. Prof Penny Endersby, the weather agency's chief executive officer, said: "Her experience of formulating climate policy informed by scientific research programmes and working to develop sustainable finance and business solutions will help us understand the needs of government, our partners and customers."