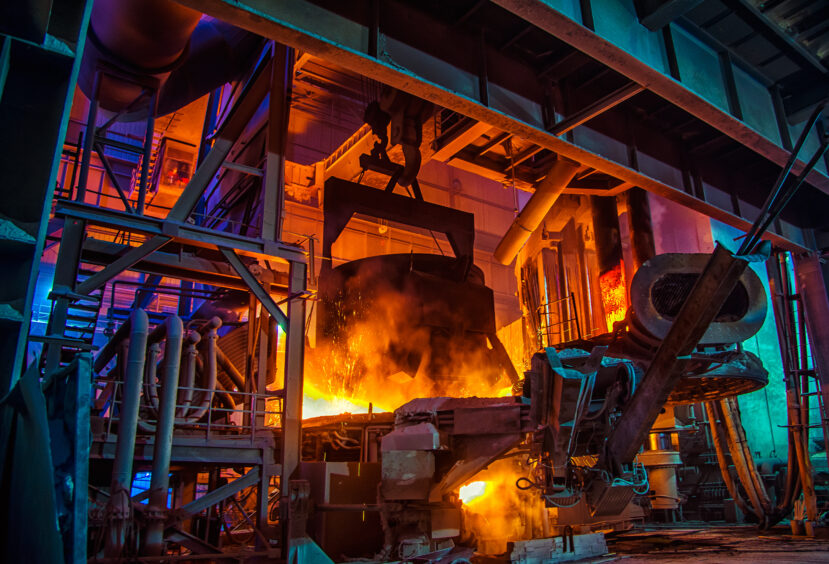 From new regulation to incentivise change for hard-to-abate sectors to the different ways companies are addressing Scope 3 emissions, in this weekly round-up we explore the latest developments regarding corporate pledges, sustainability reports and key industry updates.
Decarbonising hard-to-abate sectors
This week Germany launched its Carbon Contracts for Difference scheme, intended to help energy-intensive industries decarbonise. Companies can apply through a bidding process, then the Government will pay the extra costs of low-carbon production as opposed to conventional processes. Once the former is more profitable than the latter, the companies will have to pay the Government the difference between the market price and the contracted price.
Over 50% of the world's emissions come from the hard-to-abate industries, but decarbonising them comes with significant opportunities for innovation and new business. Sweden's H2 Green Steel replaces coal traditionally used in steelmaking with green hydrogen powered by renewable electricity, which it claims cuts steel emissions by 95%. This week, the startup signed a binding agreement with Mercedes-Benz (ETR:MBG), one of its early investors, for the annual delivery of about 50,000 tonnes of green steel in Europe. The pair also signed a memorandum of understanding for the potential supply of green steel produced in North America.
Mining is another hard-to-abate sector that presents a huge conundrum: we need it to deliver the so-called critical minerals, crucial to the net zero transition, but extracting them comes with a significant environmental cost.
To save freshwater, Rio Tinto (LSE:RIO) plans to invest $395 million in a seawater desalination plant in the Pilbara, Western Australia, to support future water supply for its coastal operations and communities in the region. Rival Anglo American (LSE:AAL) is doing a similar thing in Chile.
Addressing the challenge of Scope 3 emissions
According to CDP estimates, Scope 3 emissions account for 75% of an organisation's total carbon footprint on average. Addressing them can accelerate corporate sustainability goals and lower indirect operating costs, but Persefoni's analysis of public 2022 CDP data shows 48% of companies are not disclosing relevant data. This is mostly due to a lack of transparency and traceability across the value chain, low quality and granularity of data, lack of appropriate tools and an ever-changing regulatory environment.
The lack of action on Scope 3 emissions is why Planet Tracker called out consumer goods giant Colgate-Palmolive. The financial think tank said its emissions are on a pathway seven times higher than the level recommended by the Science-Based Targets initiative (SBTi), aligning with a 3°C warming scenario by 2030. The company's failure to mitigate Scope 3 emissions alone is estimated to inflate costs by over $1.1 billion per year in the next decade due to expected carbon costs, representing 31% of its current five-year average annual operating profit.
Other businesses are showing more willingness to take action. In its latest sustainability report, modified wood brand Kebony announced that it cut Scope 3 greenhouse gas (GHG) emissions from 39,339 tonnes of CO2 equivalent in 2021 to 31,470 tonnes in 2022. The Norwegian company has a very ambitious target of achieving net zero GHG emissions by 2035.
Premier Foods (LSE:PFD), which has pledged to cut absolute Scope 3 GHG emissions from purchased goods and services by 25% between 2021 and 2030, announced that its targets have been approved by the SBTi. The group, which makes baked goods such as Mr Kipling and Sharwood's, is working to reduce absolute Scope 1 and 2 GHG emissions by 66.8% in the same timeframe.
Meanwhile, technological advancements mean that measuring supply chain data is becoming increasingly more feasible. This week, Persefoni has unveiled Scope 3 Data Exchange for supplier engagement, which streamlines supplier data collection with auditable data requests to any supplier, whether or not they are a Persefoni user, customisable request forms to collect information on supplier emissions, allocation method and percentage, supplier revenue, and climate targets, and a centralized hub to track and manage all supplier requests. The new data exchange is intended to help solve these problems – now all we have to hope is that they have that data to supply.
It's all about the data
In other data collection news, enterprise climate platform Watershed has launched Watershed Disclosures, intended to enable companies to produce high-quality climate disclosures to meet mandatory and voluntary reporting requirements. Clients can use it to understand which disclosures apply to them, build multiple audit-ready disclosure reports, and develop answers informed by peers' responses and expert guidance.
Similarly, Hewlett Packard Enterprise (NYSE:HPE) announced the preview of a new sustainability dashboard on its GreenLake edge-to-cloud platform and a portfolio of sustainability services. The offerings, which span technology, services, financing, and asset upcycling programs, are designed to help organisations reduce the carbon footprint associated with their IT estates.
For investors, GenZero, an investment platform company dedicated to accelerating decarbonisation globally, launched its Climate Impact Measurement Framework in collaboration with Boston Consulting Group. It is intended to help investors measure the positive climate impact of investments in decarbonisation solutions. This includes determining the climate impact attribution in terms of ownership share and/or investees' contribution across the value chain and assessing the interplay between the quality, quantity and cost of climate impact over time.