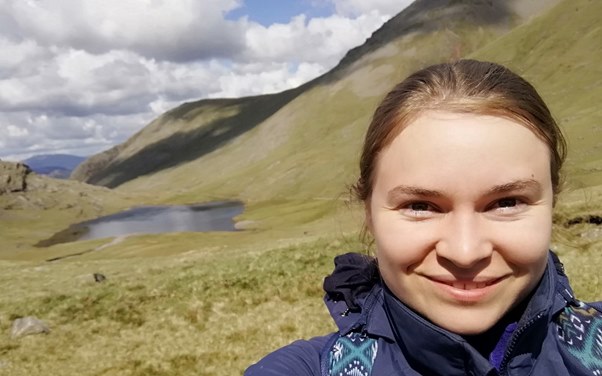 Maddie Harris, a senior evidence specialist at the Joint Nature Conservation Committee (JNCC) explores how monitoring biodiversity and identifying the causes of biodiversity loss can be challenging but will be crucial to address the unprecedented rate at which biodiversity is declining.
With 1 million species already facing extinction and a 69% drop in average population sizes of wild animals since 1970, urgent action is needed to address the nature crisis. 
The causes and effects of biodiversity loss are often detached, as land transitions may take place on one side of the globe to satisfy the resource demands of the other. This makes it inherently difficult to trace our contribution.
New tools are being developed that will help us understand this, but we should all make an effort to better report on, hold ourselves accountable for, and address our unseen impact. 
What is biodiversity, and why should we care?
Biodiversity describes the variety of life on earth. For example, a field of over-intensively farmed wheat – a single species, a single ecosystem, each plant almost identical genetically – has low biodiversity. 
On the other hand, a well-managed nature reserve – with many different species from across the whole tree of life; a colourful patchwork of grassland, forest, ponds and wildflowers; and diversity even within the same species – has high biodiversity. 
Besides the intrinsic joy of seeing nature thrive, protecting biodiversity is important to our own survival as a species. We rely on nature to provide many of the 'ecosystem services' upon which we depend.
Without pollinators and the microbes that keep our soils healthy, we wouldn't be able to grow the crops that we need to feed our growing global population. Without vegetation absorbing water, pollution and carbon, we'd be more prone to flooding, have poorer air and water quality, and be at an even greater risk from climate change.
Biodiversity helps ensure the resilience of our natural systems, which is crucial to allow them to continue to provide these services in future. As the UK's statutory nature advisor, JNCC uses its scientific expertise to facilitate a collective response to the global biodiversity crisis, working with a range of partners. 
However, monitoring biodiversity is notoriously difficult. It can require significant time and expertise to identify different species and habitats – and expensive laboratory equipment if assessing genetic diversity.
It can be difficult to get to remote locations leading to biases in the data. And there's no single metric to measure biodiversity with – it depends on which aspect of biodiversity you are interested in (e.g. genetics, species, ecosystems), and at what scale (e.g. local, regional, national). 
Nonetheless, a dedicated army of volunteer citizen scientists worldwide put in huge amounts of time to record and understand trends in biodiversity. For example, in the UK, you can get involved in recording schemes such as the Breeding Bird Survey, the UK Butterfly Monitoring Scheme and the National Plant Monitoring Scheme, which JNCC run in partnership with a range of other environmental organisations.
Each of these projects feed into national statistics that help us to understand how biodiversity is changing over time. Technologies such as Earth Observation and acoustic monitoring help add to this knowledge base. 
What is driving biodiversity loss?
The key drivers of biodiversity loss worldwide are habitat loss and overexploitation, both of which are augmented by climate change. Ultimately, what links all these together is consumption – how many of us there are, how much we are buying, and whether or not we choose to buy from sustainably managed systems.
But understanding the link between consumption and biodiversity loss is even more difficult than measuring biodiversity directly. Often, it isn't immediately obvious, as it may happen on the other side of the globe. While eating your dinner, you don't see the deforestation that took place in some far-off country to provide space to grow the crops that went into the ingredients.
Currently, there is limited data and low traceability linking goods and their impacts from consumers to producers. Understanding this link is crucial to link the loss with the specific countries, businesses and individuals that are ultimately responsible. Improving this understanding would therefore help us to hold ourselves accountable and identify how best to solve the problem, working together with producers and suppliers to find more sustainable solutions that benefit everyone involved. 
The links between biodiversity and consumption flow in more than just one direction. As described above, biodiversity is also needed to support production and consumption in years to come, so consuming more sustainably now gives us more security in the future to be able to continue to meet our needs. 
Consuming sustainably isn't about stopping consumption, it's about reducing it and understanding how to consume more intelligently. Without clear and consistent information on the impacts of products available, consumers may find this a challenge.
How can we overcome the traceability challenge?
A range of tools are being developed to improve the traceability of supply chains and attribute biodiversity impact to specific actors. 
At a national scale, JNCC and partners have developed the 'Global Environmental Impacts of Consumption' indicator. This is an interactive online tool that lets users select a country of interest and see various graphs estimating the biodiversity loss, deforestation, water stress and a range of other impact types that their country's consumption is having globally.
Results can be broken down by where the impacts are taking place, and which commodities are causing the impact. The tool has been included as a 'component' (optional) indicator as part of the Kunming-Montreal Global Biodiversity Framework. 
At the corporate level, more and more businesses are engaging in environmental reporting. The UK's forthcoming Due Diligence legislation is also expected to ask all companies importing a select set of commodities to confirm that there is no deforestation taking place in their supply chains. Independent initiatives such as TRASE are further improving the data landscape through innovative modelling, and certification schemes are providing third party verification for sustainability claims.   
Despite these initiatives, consumers may still find it difficult to understand their personal footprint. With rising support for ecolabelling initiatives and for companies that are reporting more openly, however, businesses may feel the pressure to improve the transparency of their disclosure.
Overall, more research, collaboration and open data is needed if we are to live in a world where consumers have confidence in knowing where their purchase has come from and how its journey has impacted biodiversity along the way.
The opinions of guest authors are their own and do not necessarily represent those of SG Voice.