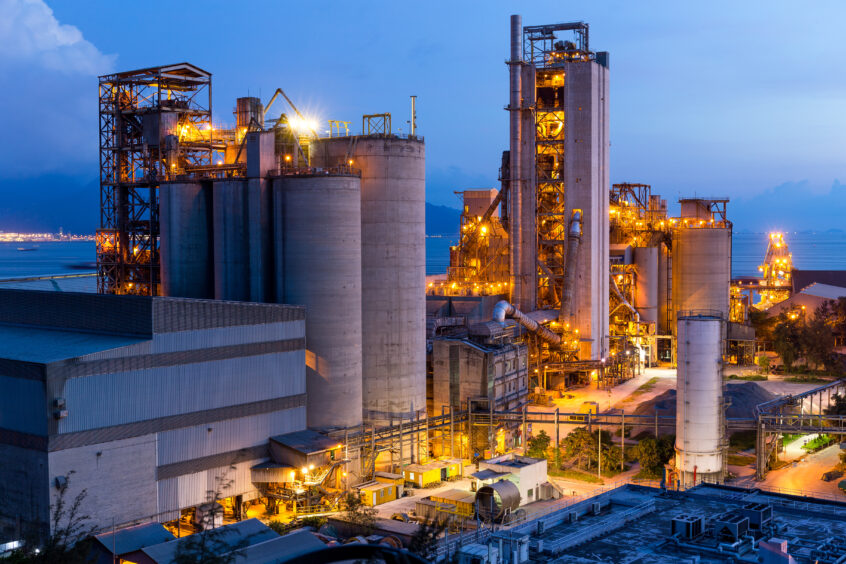 India's JSW Cement – part of the $22 billion JSW Group (NSE:JSWSTEEL) – has signed a Sustainability Linked Loan (SLL) agreement to raise $50 million (Rs 414 crore) from BNP Paribas Singapore (PAR:BNP).
JSW Cement's second SLL takes its green finance to $100 million and the company plans to use the proceeds to build capacity while keeping emissions down.
Cement is a prime target for decarbonisation initiatives as it accounts for 7-8% of global CO2 emissions.
Sustainability-linked loans are specifically raised to help companies achieve ambitious green goals as they provide an incentive.
This is JSW Cement's second green debt capital raise within a few months and takes its SLL-based green capital funding to $100 million. JSW Cement plans to use the newly raised capital to fund its capacity expansions in line with its long-term target of achieving 50 million tons per annum of cement-making capacity in India.
Cement is a key element in the overall economic decarbonisation process
Decarbonising cement production is critical for achieving net zero goals, as it accounts for approximately 8% of global CO2 emissions. Global cement production reached 4.4 billion tonnes in 2021 as the world consumed 30 billion tonnes of concrete. The Alliance for Low-Carbon Cement & Concrete has estimated that rising demand could push annual output closer to five billion tonnes by 2030.
Major jurisdictions, including the EU, Canada and Korea, have incorporated cement within their emissions pricing schemes, which puts increasing pressure on the sector to accelerate its decarbonisation efforts.
There is also an increased focus among investors on managing the emissions associated with hard-to-abate sectors. The First Movers Coalition launch its blueprint at 2022's Climate Week NYC, to mobilise capital towards the decarbonisation of seven emissions-heavy industries, including concrete, which is made from cement.
Why raise sustainability-linked debt?
Sustainability-linked loans are specifically raised to help companies achieve ambitious green goals – they provide an incentive, usually through a lower rate of interest.  Sustainability bonds, which finance a mix of environmental and social projects, account for roughly 20% of existing GSS+ debt.
Sustainability-linked bonds overall, however, account for less than 10% of the GSS+ universe. This new type of bond structure applies a penalty (usually a coupon step-up) if the issuer fails to meet specific ESG, or other specified, goals.
This is because they have been met with some scepticism about the credibility of the sustainability targets established by the asset class, as well as issuers being concerned about greenwash claims. This is because SLB proceeds are eligible for general corporate purposes, so their use is not confined to a specific green project with clearly identified sustainable objectives. Explaining the credibility of their sustainability or transition strategy, and how it relates to the SLB, is left up to the issuer.
What does JSW plan to do with its SLL debt?
In terms of its sustainability plans, JSW Cement has chosen to measure performance against the Sustainability Performance Target through one key KPI of Net CO2 emissions intensity, calculated as Kg CO2 per tons of cementitious material produced covering its entire manufacturing operations comprising integrated cement plants and grinding units.
According to Parth Jindal, managing director of JSW Cement: "During the last eight years, we have grown our production capacity four times while reducing our carbon emission intensity by half. The SLL raised from BNP Paribas underscores our continued commitment to our ESG goals. The new capital will enable us to fund our capacity expansion with the long-term target of achieving 50 MTPA capacity. These capacity building plans will ensure availability of our high-quality green cement & building material products to our loyal consumers across the country."
BNP Paribas acted as the mandated lead arranger and bookrunner as well as sustainability loan coordinator for this transaction. DNV Business Assurance India acted as the second party opinion provider.
Sanjay Singh, chief executive and head of territory at BNP Paribas India, added: "As a global leader in sustainable finance, BNP Paribas is committed to foster sustainable social and economic development across businesses, operations and communities; while we partner with our clients in their transition toward a more sustainable economy. In this regard, the acceleration of green transition of the 'hard to abate' sectors will be key to India meeting its net zero target."