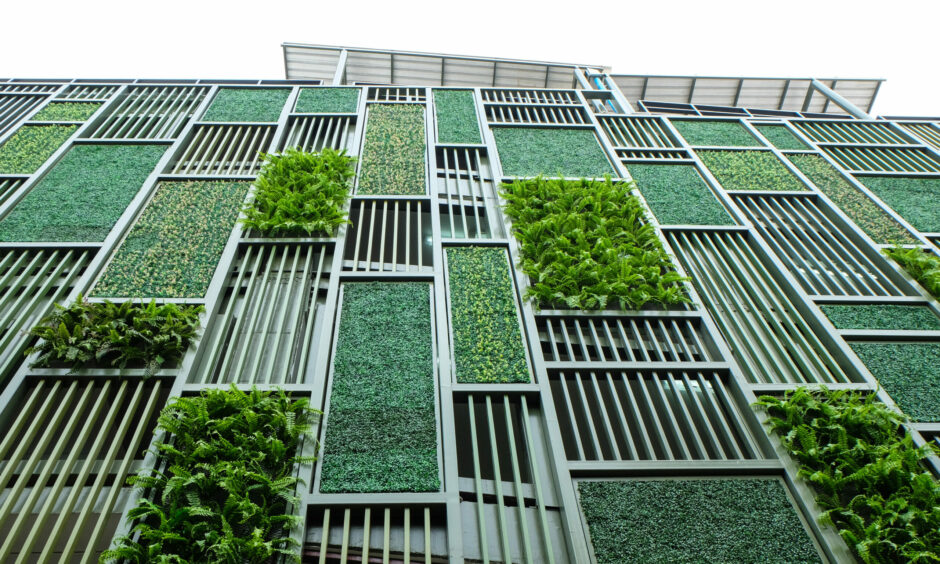 This week's roundup of corporate sustainability activity  sees activity in green steel, automotive, real estate, agriculture and textiles – and launches supporting measurement of and insight into ESG data continue apace.
Green steel gaining momentum as a key enabler for transition
Automotive manufacturer Mercedes-Benz announced today a new goal to source over 200,000 tonnes of CO2-reduced steel from European suppliers annually by 2030, forming part of the company's efforts to decarbonise its new vehicle fleet. The company plans to buy steel from suppliers including Salzgitter, thyssenkrupp Steel, voestalpine, Arvedi, SSAB, and H2 Green Steel. It has existing partnerships with Salzgitter Flachstahl GmbH and Arvedi to source CO2-reduced steel, with Salzgitter using electric arc furnace processes to produce steel from scrap, reducing CO2 emissions by more than 60% compared to the traditional blast furnace method.
Steel accounts for up to 20% of the total CO₂ emissions in the production of an electric vehicle. According to Mercedes-Benz, the roll-out of a sustainable steel supply chain in Europe is intended serve as a blueprint for other regions. With the supply agreements, Mercedes-Benz achieved another milestone towards its ambitious climate protection goal "Ambition 2039": By 2030 at the latest, Mercedes-Benz Cars aims to at least halve the average CO₂ emissions per passenger car in the new vehicle fleet compared to 2020, across the entire life cycle from raw material procurement to use and recycling.
The need for green steel continues to drive market decisions. Rio Tinto the world's largest iron ore producer and China Baowu, the world's largest steelmaker, have announced the launch of a partnership aimed at decarbonising the steel value chain. They have signed a Memorandum of Understanding (MoU) to explore a range of industry leading new projects in China and Australia to help decarbonise the steel value chain. Rio Tinto's Chief Commercial Officer Alf Barrios said, "This MoU aims to address one of the biggest challenges faced by the industry – developing a low-carbon pathway for low-to-medium grade iron ores, which account for the vast majority of global iron ore supply."
Decarbonisation plans continue apace
Automotive giant Ford has opened its first carbon neutral assembly plant in Niehl, Germany, following a $2 billion transformation, which is intended to be the Ford Cologne Electric Vehicle Center. With an annual production capacity of 250,000 EVs, the new EV Center supports the company's global plans to reach a run rate of two million EVs annually by the end of 2026.
Meanwhile, biopharmaceutical group AstraZeneca announced a partnership with Vanguard Renewables to decarbonise its United States sites, based on the delivery of renewable natural gas (RNG) to all of its sites in the United States by the end of 2026. From June 2023, AstraZeneca will begin purchasing RNG produced by Vanguard Renewables for its Newark Campus in Delaware, where the Company packages 26 medicines for distribution across the U.S. and makes medicine formulations for global supply. By 2026, this collaboration will enable as much as 650,000 million British thermal units (MMBtu), or 190,500 megawatt hours (MWh) per year, of RNG to be used across AstraZeneca's US sites, equivalent to the energy required to heat more than 17,800 US homes for a year.
The textile industry continues to search for solutions, and now quality assurance specialist TÜV Rheinland and climate solutions provider BluWin are to sign an MOU to cooperate and bring together their respective strengths and expertise in adopting sustainability practices throughout the supply chain. They plan to collaborate on awareness campaigns and industry events to promote more sustainable practices and foster knowledge-sharing among stakeholders.
The intention is to combine TÜV Rheinland's expertise in environmental, social and governance topics with BluWin's knowledge and experience in textile supply chain chemicals management and process efficiency improvement to hopefully advance environmental standards in the textiles sector.
And textiles were also in the sights in the UK, with news of a £4 million project to develop and pilot a pioneering fully-integrated, automated sorting and pre-processing demonstrator for waste textiles (ATSP), which could eventually divert thousands of tonnes from landfill each year. It will be run by UKFT, which is working with a wide range of industry partners from throughout the UK supply chain on a series of government-funded projects focused on textile recycling infrastructure, circular fashion and sustainable manufacturing.
Commercial real estate (CRE) got a boost from JLL NYSE: JLL with the launch of a new service to help forecast and manage transition risk in the sector. It combines decarbonisation consulting services with purpose-built technology designed specifically for the commercial real estate industry. The offering, Decarbonization Strategy, is intended to help corporate real estate owners and investors understand their carbon footprint and develop a data-driven investment roadmap to create and protect value across their real estate portfolio.
The service will powered by Carbon Pathfinder, JLL's new SaaS technology that provides investment planning insights to support carbon reduction goals. Carbon Pathfinder is a dynamic decarbonisation planning technology that forecasts climate transition risk for investors and occupiers to plan capital projects and evaluate return on investment.  The goals is that through producing insights at both the portfolio and individual building level, Carbon Pathfinder will enable companies to assess performance against science-based targets, create actionable decarbonisation plans and use data to inform prioritization and capital allocation decisions.
Agriculture still in need of transformation
With farming currently responsible for an estimated 12% of global emissions, transformation of the sector is necessary but challenging. This is in large part because most agricultural GHGs comes from methane and nitrous oxide, both of which have a far greater short term warming potential than CO2. But recent research shows that technology could help farmers to lower agricultural GHG emissions by up to 45%. While the paper in Environmental Research Letters warned that further cuts are likely to require expensive carbon removal strategies, its still an important step on the pathway to decarbonisation.
Meanwhile Bunge and Viterra are looking to merge, creating a global agribusiness. While the Bunge said that the merger will create a company "well positioned to meet the demands of increasingly complex markets and better serve farmers and end-customers" it remains to be seen how a global agribusiness addresses sustainability issues – or whether it simply uses its 'greater operational flexibility' simply means moving the problem around.
New business services launch as the blue economy gains focus
Professional services firm Cognizant has launched Cognizant Ocean, a new business group aimed at helping Blue Economy-focused clients apply technologies to improve business outcomes, reduce carbon emissions, and support ocean sustainability. According to Cognizant, the new business launch comes as Blue Economy sectors, or those that operate in and around oceans, including shipping, marine transportation, offshore oil and gas, marine renewables, aquaculture, and marine conservation, are facing sustainability-related challenges, stemming from issues including environmental impact and climate change
Benchmarks and ratings
The EU's latest publication proposes the regulation of ESG ratings providers, including benchmarks. This will affect companies like Novata, which has just launched a new collection of benchmarks intended to help private market investors. The new benchmarks are intended to help clients understand ESG performance in context. Novata is a public benefit organisation, set up by S&P Global, the Ford Foundation, asset management firm Hamilton Lane, alongside social change-focused investment firm Omidyar Network.
Data and technology dominate investment, but measurement is the holy grail
Accenture (NYSE: ACN) announced a $3 billion investment over three years in its Data & AI practice to help clients across all industries rapidly and responsibly advance and use AI to achieve greater growth, efficiency and resilience. While this may not seem directly a sustainability move, it is part of a growing need for complex data management and new approaches to navigating the increasingly challenging and volatile operating environments facing many businesses.
Paul Daugherty, group chief executive, Accenture Technology said: "Over the next decade, AI will be a mega-trend, transforming industries, companies, and the way we live and work, as generative AI transforms 40% of all working hours." If that's the case, then there will an enormous amount of work to be done on how to manage that particular transition within the workforce, both on a micro and a macro basis.
Meanwhile JPMorgan launched a new platform intended to allow investors to manage ESG data from multiple providers. This is a useful development, given the average number of information providers use for ESG data is seven. Sustainable Investment Data Solutions, which is targeting institutional investors, is available on Fusion, JPMorgan's cloud-based data management, analytics, and reporting platform for institutional investors. It includes partnerships with data providers including Bloomberg, Equileap, FactSet, ISS ESG, MSCI, RepRisk, Revelio Labs, S&P Global, and Sustainalytics.
And Microsoft continues to expand the functionality of its Microsoft Cloud for Sustainability platform, with the release of new features, including capabilities to help companies meet emerging ESG reporting requirements and regulations, calculate Scope 3 emissions, and collect and manage a broad range of ESG data across categories and data sources.
The update also includes an expansion of Microsoft Cloud for Sustainability's emissions calculation capabilities to include all 15 categories of Scope 3, or value chain, emissions. Microsoft Sustainability Manager launched in June 2022 with support for Scope 1 and 2 measurement, and in October, the company announced initial capabilities to track Scope 3 emissions. With the new update, in preview in July, the platform adds the final Scope 3 categories, including emissions related to the processing of sold products (category 10), emissions from use of sold products (category 11), emissions from franchise operations (category 14), other emissions from fossil fuel and energy (category 3), and emissions associated with investments (category 15).
Microsoft also announced the launch of Project ESG Lake, in preview beginning July 2023, a new industry data platform intended to enable organizations to centralize and standardize data in a comprehensive ESG data estate. They will also be able to leverage Microsoft Fabric to analyse, define, train, score, and predict emissions. With an extensible analytical data model and integration templates, organisations will be able to access and organize ESG data, improve data sharing and governance, and ultimately use datasets and AI models to unlock intelligence and generate actionable insights.