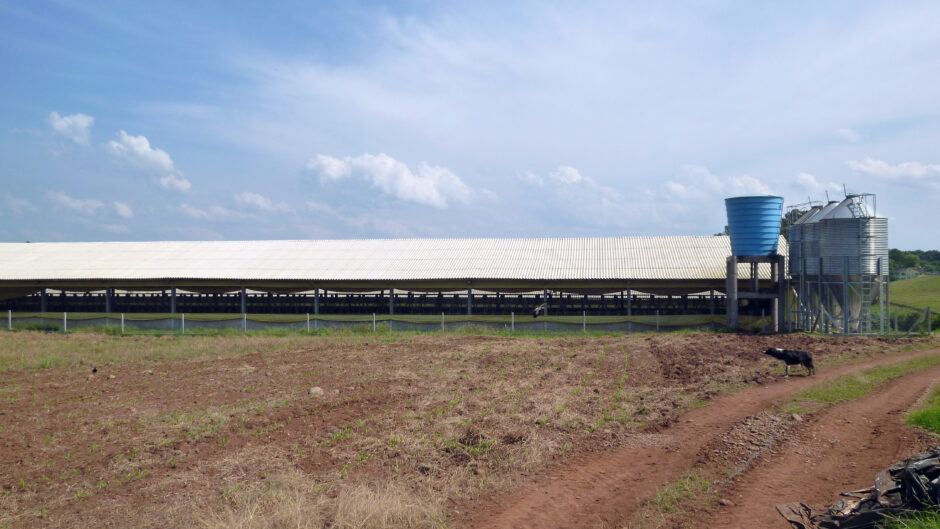 The National Advertising Division (NAD) of the Better Business Bureau has ruled against global meat giant JBS (BVMF:JBSS3) and its claims of a net zero trajectory.
The US ad industry is self-regulating through the NAD, which has recommended that JBS pull its net zero claims.
While JBS said its claims were aspirational, the panel deemed that four of the claims were insufficiently supported.
Greenwash, and confusing or unclear net zero claims, is being challenged as consumers are increasingly looking for environmentally sound products.
The advertising at issue had been challenged before the National Advertising Division (NAD) by the Institute for Agriculture & Trade Policy (IATP), a not-for-profit organization with the stated mission of working for fair and sustainable food and farm systems.
Following NAD's decision (Case No. 7135), JBS appealed NAD's recommendations to discontinue five challenged express claims. News that the appeal had been denied was published in June 2023.
The original case against JBS
Initially, net zero claims by JBS, the second-largest food company and the largest animal protein producer in the world, were challenged by the Institute for Agriculture and Trade Policy (IATP), a not-for-profit organisation with the mission of working for fair and sustainable food, farm and trade systems.
According to IATP, JBS had made a series of claims in a range of outlets from media to corporate reports including: JBS is committing to be net zero by 2040; Global Commitment to Achieve Net-Zero Greenhouse Gas Emissions by 2040; Bacon, chicken wings and steak with net zero emissions. It's possible; Leading change across the food industry and achieving our goal of net zero by 2040 will be a challenge. Anything less is not an option."
IATP argued that the claims are misleading because they convey the message that JBS has an operational plan in place to achieve its net zero goals and is implementing such a plan. For example, IATP argued that the claim "JBS is committing to be net zero by 2040" is definitive and creates the net impression that JBS is "actively reducing its emissions and building more sustainable operations" to be net zero by 2040.
JBS argued that the claims are aspirational and are intended to communicate the message that it has set a goal to achieve net zero emissions by 2040. It argued that the claims are not intended to convey a message that the aspirational future benefits from JBS are presently available to consumers. JBS provided evidence of a preliminary investment toward reducing emissions by 2040, including steps toward each of the stated net zero commitments.
The NAD ruled against JBS and in doing so has indicated that claims made within corporate annual reports are considered advertising.
Climate impact and the food system
The Food and Agriculture Organisation (FAO),  has estimated that meat production is responsible for 14.5% of global emissions when considering the full supply chain and many argue it is even higher.  The FAIRR investor network (which represents over $70 trillion in assets) has argued for many years that this makes the food sector is a blind spot in terms of risk and opportunities,.
One of the issues around addressing emissions in the sector is the complexity of the measurement and understanding needed. The sector's intensive industrial expansion is also contributing to the growth in greenhouse gas emissions, biodiversity loss, pollution, wastage and land-use conversion that continue to worsen these issues.
For example, the waste generated by animal protein giant JBS alone has been estimated by FAIRR to be equivalent to the human waste generated by the whole of India, yet manure used as fertiliser is often unregulated. Instead, it is simply left on the land where it is rarely fully absorbed. This then results in contaminating runoff that damages aquatic ecosystems.
At the same time, according to the Food and Agriculture Organisation (FAO), livestock accounts for around 34% of global protein supplies, meaning that the sector's disruption would be a significant driver of food insecurity. Livestock also supports the incomes of at least 1.3 billion people around the world, each of whom could be plunged into poverty by the industry's demise. So addressing the challenges of the meat growth and processing sector is a critical step in the journey towards a nature positive net zero.
JBS, credibility and greenwash
JBS looks to be moving in the right direction on net zero – it recently upped its score in CDP's Climate Change 2022 analysis – from a B to an A- – which is well above the average score of a C for food and beverage companies. According to CDP's criteria, the A- score means that the company is implementing the best market practices in the area assessed.
Maurício Bauer, corporate sustainability officer of JBS Brazil said at the time: "JBS' good performance in the 2022 Climate Change Report can be attributed to our Net Zero 2040 journey, which has contributed to a better understanding of our indicators and environmental management. We have also expanded the projects linked to the circular economy in our production processes and increased the use of renewable energy sources in our operations."
Yet JBS continues to come under fire for its performance. In the US in 2023, advocacy group Mighty Earth complained to the US Securities and Exchange Commission about a 2021 issuance of green bonds by JBS' (BVMF:JBSS3). The complaint accused JBS of greenwash, and basically misleading investors, after it issued four SLBs, because the key performance indicators tied to its emissions reduction did not include its Scope 3 emissions, which include cattle enteric fermentation and deforestation and account for 97% of its footprint.
JBS has committed to eliminating illegal deforestation from its supply chain by 2025, but this itself was the repackaging of an unfulfilled commitment to ensuring environmental compliance its suppliers. In 2022 the company also admitted to buying cattle from Amazonian farms responsible for severe deforestation, following an investigation by Reporter Brasil, Greenpeace Brazil and Unearthed.
The NAD and JBS net zero claims
JBS is the second-largest food company and the largest animal protein producer in the world. Its numerous retail brands include Swift, Pilgrim's Pride, and Seara and sell to consumers in more than 190 countries throughout the world. JBS' products include ground beef, fresh pork, bacon, poultry, lamb, seafood and meat-based snack products.
In agreement with NAD, the NARB panel concluded that NAD reached the correct result in determining that the challenged claims communicate misleading messages. The NARB panel determined that the challenged claims communicate that JBS is already in the process of implementing a documented plan that has been evaluated and found to have a reasonable expectation of achieving "net zero" by the year 2040. JBS, however, does not have a formulated and vetted plan at present. Rather, JBS is in the exploratory stage of its effort directed toward the net zero 2040 goal.
JBS said that it "disagrees with the NAD and NARB's interpretation of how consumers perceive the challenged claims as well as NARB's conclusion about the record evidence, but JBS will comply with NARB's recommendation in published statements and advertising claims going forward."
SGV Take
There is increasing rigour around the ways in which companies are now allowed to communicate where they are on their net zero journey.  In a statement with the original filing, the NAD said: "Consumers eager to reduce their impact on the environment can be misled by advertisers due to the complex nature of environmental benefit claims, ambiguous terms, and less than expert environmental knowledge."
Even in the US, where ESG and climate change are politically divisive issues, companies are being told that they need to be clear and direct in their communications. Greenwash is no longer allowed and hopefully will soon be a thing of the past.