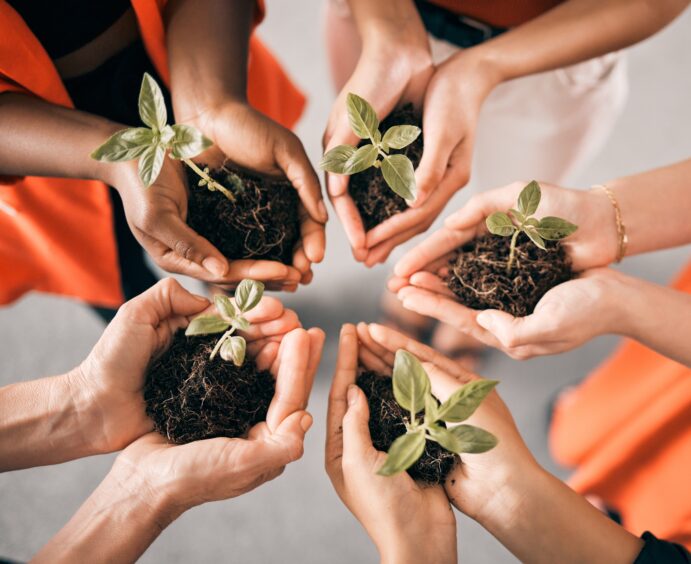 This week's roundup of corporate activity suggests that progress is being made towards sustainability goals. Nonetheless, there are those that face the consequences of lagging behind.
Corporate collaboration as a driver of climate action
Earlier in June, the UK's Climate Change Committee published a report on how the country's private sector could contribute towards its achievement of net zero goals. Having identified several barriers, including the delayed provision of key infrastructure, the inconsistency of voluntary initiatives and financial limitations, it then went on to provide a series of recommendations. 
'The Power of Partnership: Unlocking business action on Net Zero' is tellingly titled. Its recommendations amount to an overarching call for increased collaboration between corporations as a means of driving the sustainable transition. 
A quick look at this week's headlines suggest that its words are being heeded. Volvo Group (NASDAQ:VOLV B), for example, has partnered with Heidelberg Materials (EUR:HEI) on the decarbonisation of the construction sector through the electrification of loading and hauling machinery. 
SUEZ (EUR:SUEZ) has entered into an exclusive agreement to construct a tyre waste pyrolysis plant using Pyrum's (EUR:PYR) technology, while Sasol (NYSE:SSL) will work with Topsoe to expand the production of alternative fuels. In the agricultural sector, Yeo Valley Production has joined forces with First Milk to create a 'Naturally Better Dairy Group' for the promotion of regenerative practices.  
Such partnerships both within and between different industries can serve as an enabler of climate action by facilitating a holistic approach that navigates global challenges by looking at it as an interconnected system rather than a specific target market to be addressed. By working together, companies may find that they can unlock mutual benefits while positively contributing to social and environmental outcomes. 
Companies progress towards sustainable goals
This week has brought some positive reports of corporate progress towards the achievement of climate goals. Setting a shining example, Kingfisher (LSE:KGF) claims to have exceeded its science-based targets for 2025/26, reducing its Scope 1 and 2 emissions by more than 50% since 2016. 
Several companies have boasted of similar progress within their annual sustainability reports. Ferrero Group, for example, now obtains 92% of its electricity from renewable sources and is able to trace almost all of its palm oil back to certified mills and plantations. Ralph Lauren (NYSE:RL) has decreased its absolute emissions by 29% since 2020, nearing its 30% target for 2030, and has decreased its total water consumption by 25%. Reflecting Ferrero's efforts to increase its supply chain visibility, the brand also claims to now have a clear overview of almost 80% of the chemicals used in its manufacturing. 
Telefónica (NYSE:TEF) is reportedly on track to achieve net zero by 2040, having already achieved its target for the reduction of Scope 1 and 2 emissions. The company is more than halfway towards its 2030 goal of cutting its Scope 3 emissions by 56% before 2030, and 82% of the way towards obtaining all of its energy from renewable sources. 
Failure comes at a hefty cost
While the above reports paint a promising picture of corporate activity, it is worth acknowledging the consequences of falling behind. Those that fail to demonstrate real-world action may find themselves slammed with reputationally harmful accusations of greenwashing or costly penalties that are no longer easy to avoid. 
Just this week, for example, a network of European consumer groups have launched a major complaint against 17 of the bloc's most recognised airlines. The complaint alleges that airlines including Finnair (NASDAQ:FIA1S), Ryanair (NASDAQ: RYAOF) and Lufthansa (ETR:LHA) have been misleading their customers by claiming that air travel can ever be sustainable, green or responsible. In other news, 3M (NYSE:MMM) has been ordered to pay a $10.3 billion settlement to several US municipalities to resolve an attack against the polluting impacts of its chemical use.