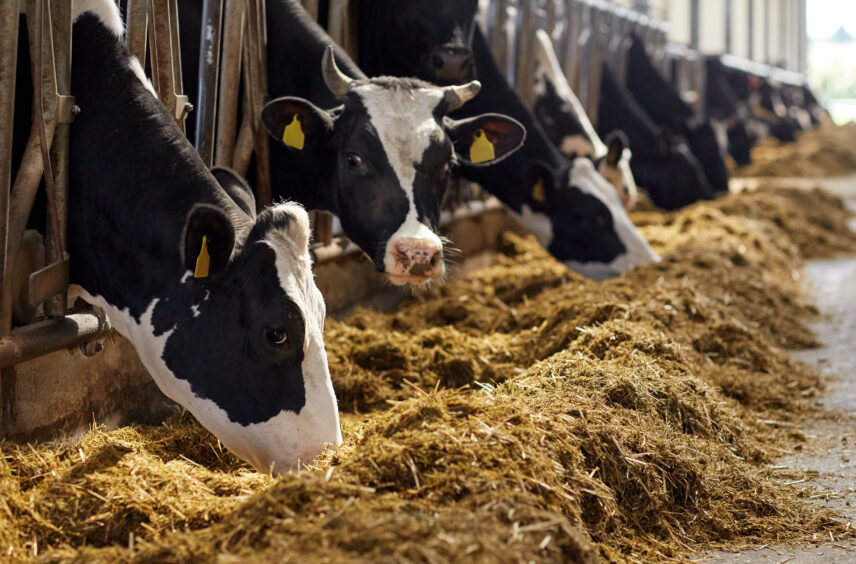 Results from the first phase of the cross-sector project CarbonPrime have been released, suggesting that estimates based on secondary data are not accurate enough to make investment decisions regarding emissions reduction. This could impact how the agricultural sector targets investment in sustainable infrastructure.
While estimates based on secondary data have played a key role in corporate reporting, only primary data holds the accuracy and reliability to unlock the investment needed to decarbonise global supply chain operations.
Research from FAIRR suggests that livestock companies could face increased climate-related costs of 40% by 2030.
Investment in the decarbonisation of agriculture will be critical in meeting climate and sustainability goals but must go to the right places.
Sumitomo Corporation of Americas (T: 8053), life sciences giant Bayer (XETRA: BAYN), meat producer JBS (BVMF:JBSS3, private soybean producer AMAGGI, Rumo (SA:RAIL3), and tech security specialists SINAI Technologies have jointly released the initial results of their collaboration, called Carbon Prime, to collect, allocate, and share primary emissions data across global supply chains.  
CarbonPrime was launched in 2020 and the release of the first sets of primary data has uncovered significant differences between various types of data. The proof of concept (POC) illustrates how the flow of primary data in the supply chain can differ greatly from even the best estimates generated by secondary data.
While estimates based on secondary data have played a pivotal role in corporate reporting and understanding emissions on a global level, only primary data can provide the accuracy and reliability to unlock the investment needed to decarbonise global supply chain operations. The only way to address commodity supply chain risk is to ensure is accurately tracked, monitored and tackled.
Why decarbonisation of agriculture matters
This is important as conventional food and agricultural systems are responsible for over 30% of the world's greenhouse gas emissions, while also contributing to biodiversity loss, resource scarcities and pollution.  As these crises continue to evolve, the agricultural industry is in turn becoming less able to manage their impacts. The increasing frequency and severity of extreme weather conditions, combined with the rapid decline in soil fertility, fresh water and available space, threatens both its economic value and its capacity to feed the growing population. 
For a long time, global companies were relying on secondary data to determine their carbon footprint and to make investment decisions regarding emissions reduction. In other words, as a spokesman for Carbon Prime said: "Companies have been relying on what's akin to the average cost of a house in a neighbourhood when determining whether they should buy their dream house."
Investing in agriculture is becoming an important part of integrated strategy as major corporations in agriculture and the food system begin to recognise the vulnerability of their incumbent operations. By investing in the right sustainable infrastructure, such companies are simultaneously investing in their own continuity.
Decarbonisation data for the agricultural sector
Since 2020, the participating companies have collaborated toward a POC to connect primary emissions data from seed processing, agricultural operations, feed and food production, trading, logistics and finally distribution from Brazil to global markets.
Using SINAI Technologies' platform and with the support of industry life-cycle-assessment experts, these companies have been able to collect, allocate, and share primary data in a secure and reliable way.
Mark Lyra, senior director, Sumitomo Corporation of Americas, who conceptualised the CarbonPrime initiative, said: "Allowing primary emissions data to flow in a supply chain is important because it can provide a solid foundation on which to base investments and other business decisions. CarbonPrime aims to accelerate the deployment of capital in sustainable infrastructure, and data transparency and reliability must be our lynchpin."
"Enabling supply chain partners to accurately and efficiently allocate and manage emissions is a complex undertaking. To make this initiative possible, a robust software platform that utilizes consistent methods of allocation for the same products throughout the value chain was critical. The initial release of this effort represents a significant milestone, as it provides preliminary results that demonstrate the potential for a new perspective on emissions intensity within a specific pilot value chain," explained Maria Fujihara, founder and chief executive of SINAI Technologies.
According to Lyra, undertaking the partnership with SINAI was one of the key success factors in this effort. Not surprisingly, companies hesitate when it comes to sharing primary data. After all, emissions are many times calculated based on sensitive operational data such as costs and technology used. SINAI's platform not only enabled data to be captured and managed at a very granular level, but also provided secure access to third parties so privacy could be ensured throughout the process.
It's also interesting that SINAI's approach is focused on identifying carbon intensity through a constant flow of primary data, rather than at one fixed point in time. For example, the emission reduction resulting from the deployment of solar panels at a meat packing plant in Europe is likely to be very different from installing the same panels at a similar plant in Brazil.
Why primary supply chain data matters
Until now, companies have relied on secondary data to estimate emissions within their supply chains. While these estimates have been instrumental in understanding overall corporate emissions, responsibility, and advancing corporate reporting, secondary data is not adequate to inform investment decisions.
Alasdair Were of the International Emissions Trading Association (IETA) said: "Investing in emission reduction opportunities is just like any other investment. If I'm buying shares in a company, I want to know how that specific company performs. I need to understand that company's primary data. Secondary data, like sector wide performance and industry history are relevant, but far from adequate to justify investment in a specific stock."
In order to understand the risks associated with performance in the agricultural sector, therefore, primary data plays a critical role in the information ecosystem.
A report from FAIRR estimated that livestock companies could face cost increases of nearly 40% by 2030, rising to 60% by 2050 if global temperatures rise over two degrees higher than pre-industrial levels. Although African and Asian firms are likely to face the greatest exposure to physical climate risks, it is the profits of North and Latin American producers that will be most affected by changes in regulation and market demand.
Of the companies analysed, the FAIRR Initiative named North America's Tyson Foods (NYSE:TSN) and Cal-Maine (NYSE:CALM), Brazil's JBS (BVMF:JBSS3) and China's WH Group (HKSE:0288) as being particularly vulnerable. With likely cost increases ranging between 13-15%, each of these firms would see losses exceeding the profits they reported in 2020.
Analysis of soya in the meat and dairy supply chains of UK supermarkets are said to be contributing to illegal deforestation in the Amazon. It's part of $80 billion in supply chain risk identified for users of soya, meat, coffee and more. According to the Global Forests Report in 2021, 211 disclosing companies identified over $79.2 billion of forest-related risks. This means risks around how they produce, source and use four key forest risk commodities: timber, cattle products, soy, and palm oil.
Third-party independent assessment is vital for credibility
From its inception, the initiative has enlisted the insight of several third-party experts to validate the concept, to assess technical viability, and to ensure the effort can lead to advancements in monetising carbon going forward. Among these organisations are the Rocky Mountain Institute (RMI), IETA, and others.
"Visualising primary data across supply chains is a very important step in helping companies, investors, and policy makers design effective strategies to keep global warming below +1.5oC", said Paolo Natali of the RMI. RMI is also advising the World Business Council on Sustainable Development (WBCSD) in their Pathfinder initiative and Natali says he encourages other industry leaders to develop such capabilities. The CarbonPrime initiative itself is now open for other companies and private sector participants to join going forward.
Beyond helping to identify decarbonisation opportunities within supply chains, the group also believes sharing relevant primary data may allow the pooling of resources and the monetisation of new carbon assets. "Now that we have a baseline, we can also start sharing primary data on mitigation opportunities across the supply chain", explained Lyra. "This could be a game changer for the use of carbon credits, infrastructure investment, and development of digital carbon assets."
He added: "Nevertheless, forward thinking corporations are finding ways to take action and deploy capital based on science, transparency, and reputation. CarbonPrime participants see the need to be proactive in leveraging today's technology to build the foundations for a positive and equitable transition."
Next phase of disclosure and analysis
During the first phase, the POC chose to keep the primary data scope down to a relevant and manageable level. Lyra said: "The companies involved already have a deep understating of their own emissions and, given their size, an incredible amount of data was available. On the other hand, because of the disruptive potential of this initiative, the group realized it would be best to balance the scope so that results would not only be relevant, but also verifiable by third parties in a reasonable amount of time."
The next phase of the POC contemplates expanding the primary data scope to areas such as seed production, fertiliser production, small and medium farmers, and leather products, among others. In parallel, the group will make results available for audit and publish a white paper with the allocation framework developed.
"We have started discussion with some of the Big Four Accounting firms and aim to have results audited this year," explained Lyra. "This should be fairly straight forward because one of the key principles of this effort was not to reinvent the wheel. The team followed WBCSD Pathfinder framework and industry standards such as GHG Protocol emission factors and allocation principles. The key innovation was to allow industry experts to access primary data and develop a sector specific framework for the application of these standards. This framework will be open source and is likely to evolve over time."
Bayer, AMAGGI, and JBS were the initial leaders in the partnership and have previously announced commitments to achieve a climate-positive approach based on SBTi. Rumo has since joined the project and many more have expressed interest in participating. This is said to be the first time – in any industry – that a collaborative initiative shares results based on primary data compiled throughout supply chain operations. While this first partnership focuses on the agriculture industry, the approach should be applicable across any and all supply chains. As Lyra says: "After all, the goal is to accelerate the deployment of low carbon solutions globally."
SGV Take
The importance of understanding, and being able to integrate, primary data across the supply chain cannot be underestimated. One of the hardest things to do is to demand action on emissions and unsustainable practices when you can't point to what they are.
However, there is a long way to go, as this remains an early-stage project and it is unclear how much primary data (e.g. from how many plants and areas of operation) were included. Many of the major agricultural players – such as JBS in livestock and Rumo in soybeans – have links to deforestation for crop growth and animal feed.
What is clear is that not only is data going to play a fundamental role in the success or failure of decarbonisation data, we need to identify what data matters – and that is going to require industry collaboration in a major way.