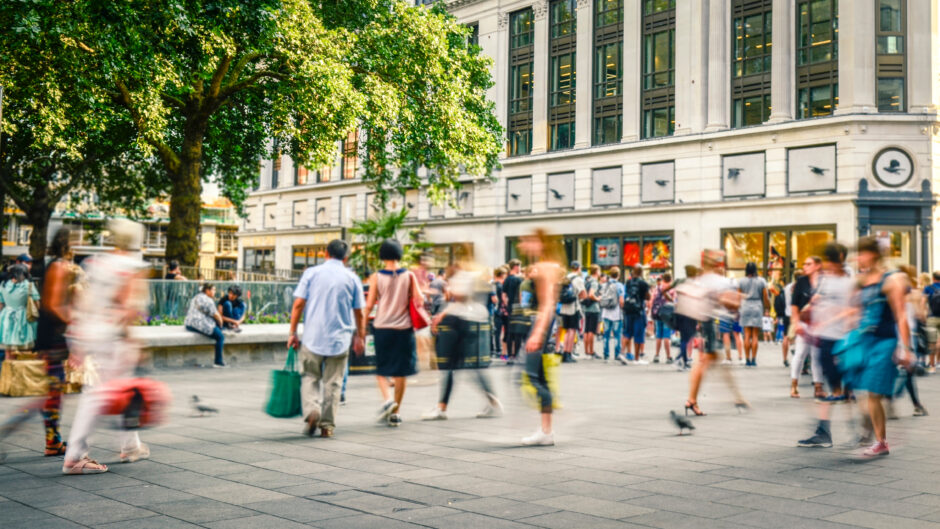 From intense scrutiny of household names to new projects in retail, in this weekly round-up we explore the latest developments regarding corporate initiatives, sustainability reports and key industry updates.
Scrutiny on corporate efforts intensifies
Data by Permutable AI released this week found that only 15 companies of the FTSE 100 are on track to meet their set net zero targets, while over half of the index does not have any publicly available data on such targets. The data comes amid increasing scrutiny on green claims, with the Competition and Markets Authority launching several inquiries, including opening an investigation in January 2023 into the accuracy of eco-statements made within the FMCG sector.
Scrutiny is coming from the general public, too. According to a poll of 4,000 people in the UK, Germany, France, the Netherlands and Belgium conducted by Paragon, 73% said that companies could do a lot more when it comes to sustainability, and 66% noted that companies should put in more effort than consumers themselves. Consumers, however, are increasingly opting for affordability over sustainability in their purchasing decisions, preferring cheaper alternatives as financial pressures hit household budgets. This highlights the need to enact a system change so that sustainability does not come at a premium.
Household names come under fire
The larger the company, the more attention it receives, and rightly so as it will have a huge impact. This week, two reports called out malpractices at some well-known names.
Planet Tracker published its latest analysis of a CA100+ focus company, highlighting that Procter & Gamble (NYSE:PG) is on a trajectory towards a 3ºC global warming scenario if upstream emissions are not mitigated further. Despite disclosing its dependency on natural resources such as palm oil (51-60%) and timber (25%), P&G has not engaged effectively with its suppliers to reduce their emissions.
Meanwhile, Surfrider Foundation's analysis focused on how major multinationals, including Coca-Cola (NYSE:KO), Nestlé (SIX:NESN), Adidas (ETR:1ADS) and Unilever (NYSE:UL), have been employing avoidance strategies to delay action on plastic reduction. The five strategies are:
shifting the burden away by emphasising the role of others, such as consumers;
investing in technologies that knowingly fail to fully solve the crisis alone rather than eliminating the use of plastics;
developing communication strategies aiming to convince consumers that their products are part of the solution to 'save the environment', even if it's not true;
adopting communications strategies that claim everything is fine, even if it isn't; and
creating a sustainability leader image with a hidden agenda.
The evolution of retail
The Fast-Moving Consumer Goods sector has much work to do to achieve sustainability goals, with some well-established names exploring new ways of doing business.
This week, The Estée Lauder Companies (NYSE:EL) launched the Responsible Store Design programme, which provides a framework for the assessment of new and existing retail stores, and for the design of its visual merchandising, across a variety of sustainability-related areas including waste reduction, water and energy conservation, and responsible material sourcing.
In the UK, Marks & Spencer extended its long-standing Shwopping scheme with the roll-out of dedicated school uniform Shwop boxes in over 200 of its stores. Families will be able to donate school uniforms which, if they pass a quality test, will be placed in Oxfam shops and on a dedicated page on eBay (NASDAQ:EBAY).
Market movements
In the latest M&A news, EcoOnline, an EHS and ESG software provider, agreed to buy rival Ecometrica for an undisclosed sum. This acquisition will increase EcoOnline's presence in the ESG market, solidifying its position across Europe, the UK, and North America.