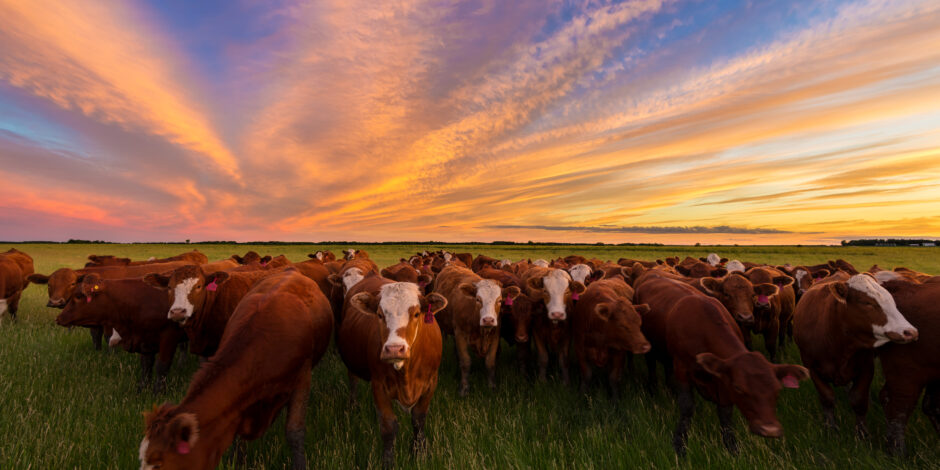 Puma has committed to sourcing all the bovine leather used in its products from verified deforestation-free supply chains by 2030 or earlier.
PUMA commits to deforestation free leather by 2030 or before.
Leather, a cattle product, is one of the four central 'forest risk' products in CDP's latest analysis. It is also connected to soy, for feeding those cattle.
Without action on deforestation it is likely that net zero 2050 targets are out of reach.
PUMA (XETRA: PUM) has signed up for the Deforestation-Free Call to Action for Leather, launched by global non-profits Textile Exchange and the Leather Working Group. Its goal is to create equitable, transparent, and deforestation-free leather supply chains.
The recently launched cross-sector initiative is intended to galvanise action from brands to end the deforestation and conversion of natural ecosystems linked to leather sourcing. In doing so, it looks to protect wildlife habitat and biodiversity, preserve carbon stocks to mitigate climate change, and protect human rights.
It is perhaps worth noting that the EU has already introduced its EU Product Environmental Footprint Category Rules for Leather, as part of the 2013 market for green products. This already identifies 15 different categories of environment impact and the leather industry has known for some time that action is required.
To the same point, the European Union Deforestation Regulation (EUDR) requires that hides imported into the European Union must be from deforestation-free supply chains (including direct and indirect farms) and the implementation target is expected to be 2025. Likewise, a number of NGOs have set targets that reference 2025.
What is the Deforestation-Free Call to Action for Leather
Textile Exchange, Leather Working Group and their 16 initial signatories are calling on the fashion industry and retailers to commit to sourcing all of their bovine leather from deforestation-free supply chains by 2030 or earlier. The guidelines were developed in consultation with WWF, the National Wildlife Federation and the Accountability Framework initiative. Participating brands are expected to:
Set leather sourcing requirements
Set and meet supply chain targets
Make investments to increase the supply of traceable, deforestation and conversion-free leather
Implement traceability
Respect human rights
Report on progress annually
At this stage, the Deforestation-Free Call to Action for Leather requires brands to map their supply chains to slaughterhouse during Phase One of the roadmap. Mapping to farm level is not something considered possible for brands to do on their own, and only underscores the vital importance of collaboration across the supply chain in order to accelerate change.
The problem of deforestation
There's a lot of media attention to the problem with deforestation, and most of it focuses on countries that cut down their forests and jungles, or mining, food and agriculture companies that strip out swathes of biodiverse land to use for their own purposes. The challenge for apparel companies is that much of their leather may be connected to cattle grown under such circumstances and being consumer facing – and often selling a luxury not fulfilling a need – and that needs to be managed. Both in terms of how they tell their story and in terms of what they're doing to address the challenge.
In October 2022 the UN Net Zero Champions released a report Integrity Matters, which plainly stated that fossil fuel use and deforestation are incompatible with net zero goals.  In a June 2022 report Why Net Zero Deforestation Now report said of net zero: "The forest, land and agriculture industries are critical to this. These sectors contribute 22% to global emissions, half of which come from deforestation driven by commodities providing food, fibre, feed and fuel. That's 12 times more than we generate from aviation, which means these companies have as big a role to play as those critical sectors such as energy, steel, and cement."
Recent analysis from CDP shows that on average, companies face losses of $330 million due to risk exposure of deforestation, against a cost of dealing with this risk a fraction at $17.4 million. Deforestation and forest risk mean risks around how companies produce, source and use four key forest commodities: timber, cattle products, soy, and palm oil. The questionnaire additionally allows disclosure by companies producing, sourcing or using cocoa, coffee, and rubber.
Brands and retailers using leather must start to transform complex and often opaque supply chains for cattle products such as leather and in so doing, address deforestation at source. That means that focus needs to be on the fashion industry's  commitments to preventing deforestation – and how performance is tracked.
Puma and the apparel supply chain
Apparel supply chains are linked to soil degradation, conversion of natural ecosystems and waterway pollution. Most of the negative impact on biodiversity comes from three stages in the value chain – raw material production, material preparation and processing, and end of life.
Veronique Rochet, senior head of sustainability at Puma said: "To mitigate the risk of biodiversity loss due to our production processes, PUMA addresses environmental pollution risk through our targets to increase the use of more sustainable materials and through our suppliers' program on climate, chemicals, water, and air."
This deforestation free commitment also directly supports one of PUMA's 10FOR25 sustainability targets, which is focused on reducing impact on biodiversity. That has seen PUMA commit to not using any wood or wood-derived fabrics made from ancient and endangered forests.
Today 100% of the leather that PUMA currently sources is from Leather Working Group certified tanneries. This means that the leather used in PUMA products comes from manufacturers who are working to implement industry good practice standards of environmental management and traceability. PUMA currently monitors its LWG (Leather Working Group) medal-rated tanneries' upstream traceability performance.
However, half of the leather used at PUMA is suede, a byproduct of the full grain leather business. The challenge faced currently by PUMA and others in the industry is that most suede tanneries work with agents and intermediaries besides direct tanneries to guarantee a stable supply which creates a challenge in being able to implement full traceability at cattle ranch level. This brings us back to the perennial problem of traceability and knowing the supply chain.
In a statement, PUMA said it "looks forward to collaborating with the industry, its leather supply chain, Textile Exchange, and the Leather Working Group to address the barriers and find solutions together."
SGV Take:
It's a positive move to see PUMA take a stand, given its only a few weeks since Textile Exchange and Leather Working Group (LWG) launched their Deforestation-Free Call to Action for Leather. Traceability is a huge challenge for food and fibre companies and there is a long road ahead for companies to navigate. What will be interesting to watch is the speed at which action is taking – whether or not companies make public commitments and follow-through or simply wait and see what happens.
Nonetheless, the launch of the call to action and the fact that its gathering numbers is an important step in the fashion and apparel industry's journey toward a net zero and nature positive solution – and perhaps more important, accountability for how that journey goes.