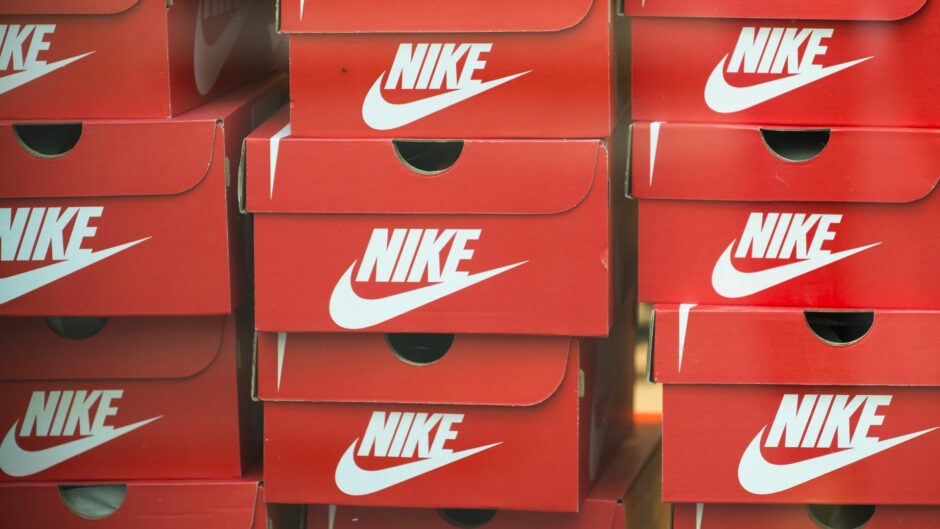 An example of Nike's (NYSE:NKE) alleged greenwash seems to have passed by unnoticed, but it did not escape the eyes of the Reddit community. 
Reddit users have criticised Nike for turning its recycled plastic into free keyrings that will quickly return to the waste stream.

 

Such allegations can put a notable dent in a company's value.

 

Greenwash is proving hard to eliminate, but times are beginning to change.

 
Nike, the global sportswear corporation, appears to have had a lucky escape with its recent marketing choices. A storm may yet be brewing, however, as its actions were called out by the Reddit community. 
Solving the mystery of the plastic pouch
On the final day of 2022, a post was made in a subreddit forum dedicated to unravelling the mysteries of unexplained objects. The user in question was thoroughly bamboozled by an unusual free gift that had come with their Nike trainers. 
"Bought a new pair of Nike shoes," wrote the user. "Inside the box was this small, plastic bubble, filled with air, and what looks like tiny, colorful micro plastics." Accompanying the post was a photo of the item in question. A small pouch of shredded up plastic, emblazoned with Nike's logo. 
After some discussion, the subreddit community concluded that the item was intended to be used as a decorative keyring. The bits of plastic it contained were identified as being a sample of the recycled material produced by Nike's recycling initiative. 
Having launched in 1992, the Nike Grind programme has become the cornerstone of Nike's sustainable agenda. For over 30 years, it has been transforming factory waste and end-of-life shoes into recycled materials such as textiles, rubber and thermoplastics. These materials have then been used in a wide range of upcycled products, from running tracks and sports courts to home furniture and tech accessories. 
When plastic is recycled into useful and valuable products, it ought to be commended as an example of circular principles in action. But what is to be gained from turning plastic waste into useless keyrings that will be given away for free before being carelessly tossed in the bin? To anyone with a cynical view, the answer can only be marketing. 
This was the case for most of the Reddit community.  
"Ingenious really," one user wrote. "Send it to everyone else as a marketing ploy just to toss in a trash heap." 
Another joked: "If it looks pretty, the consumers will do our dirty job for us… and feel good about it!" 
Amazingly, the mystery of the plastic pouch does not seem to have garnered wider attention. Still, it lurks within the depths of the online world, ready to raise its head at a moment's notice. 
Greenwashing risks are not to be taken lightly
Though the details of the situation remain somewhat speculative, this appears to be a very blatant example of greenwashing. As the story goes, Nike is boasting of its recycling credentials, presumably in order to enhance its reputation and increase its sales. While most of its recycled materials may be diverted into useful applications, at least some portion is instead being converted into marketing tat. 
Such greenwashing tactics are extremely high risk. If caught, the consequences can range from public criticism on social media to official investigations. Sales may plummet as consumers lose faith in a once-loved brand, and talented staff may be scarce on the ground if a company fails to live up to their values. Amid an oncoming wave of new regulations, there may also be lawsuits or legal penalties. 
Ultimately, greenwashing can lead to untold losses in brand value. As the risks begin to accumulate, investors will quickly start to lose faith. 
What will it take for Nike to learn its lesson?
Having celebrated its 50th birthday in 2022, Nike has established itself as a global leader in sportswear. With three brands under its belt, the company holds just under 350 retail locations across the US and more than 700 stores in other countries all over the world. In 2022 alone, it earned $46.7 billion in revenue. 
Over the years, Nike has run into several reputational hurdles. In the 1970s, it was accused of sourcing its products from sweatshops. In 1991, these allegations were exacerbated by a detailed report of the company's working conditions. After a short period of apparent improvement, the brand made headlines once again when it was reported to regale on its commitments to the Worker Rights Consortium. 
Fast forward to 2023 and Nike is facing a tome of charges for greenwashing. Though the keyring incident appears to have slipped through the net, several others have not. According to the lawsuit, Nike's offences follow a general trend of capitalising on consumers' preference for sustainable products by making a series of false and misleading claims. 
If a company of Nike's size and status can continuously make such mistakes, then something is drastically wrong. Each campaign it puts out and every decision it makes must be approved by dozens of individuals who are hired for their expertise, so why do they keep getting it wrong? 
There are several possible answers to this seemingly implausible question. Whether it be a lack of appropriate knowledge, poor enforcement of regulatory measures or the sheer disregard of greedy executives – the result is a sad sight to see. 
SGV Take
Despite the continued prevalence of greenwashing practices, there remains some hope to be had. We know that new rules are coming and that their enforcement will only grow stricter. Marketers are becoming savvier, and more committed to sharing a truly positive story. With more resources being made available, they are assembling the toolkit they need. 
Day by day, we see new brands emerging with sustainable values built into their very foundations. Though they are still a long way from dominating the market, their appeal to younger generations is pushing their incumbent counterparts further towards the dinosaur era.  
If there is one drop of hope to be squeezed from the keyring dilemma, it is that brands are being watched by active market participants rather than passive consumers. Conventional ideas of a 'target audience' that could be boiled down into a single ideological character are no longer going to suffice. 
Instead, brands must be prepared to accommodate the nuanced expectations of a public that is more informed and connected than ever before. Else, their actions may one day come back to haunt them. 
Nike has been approached for a response.