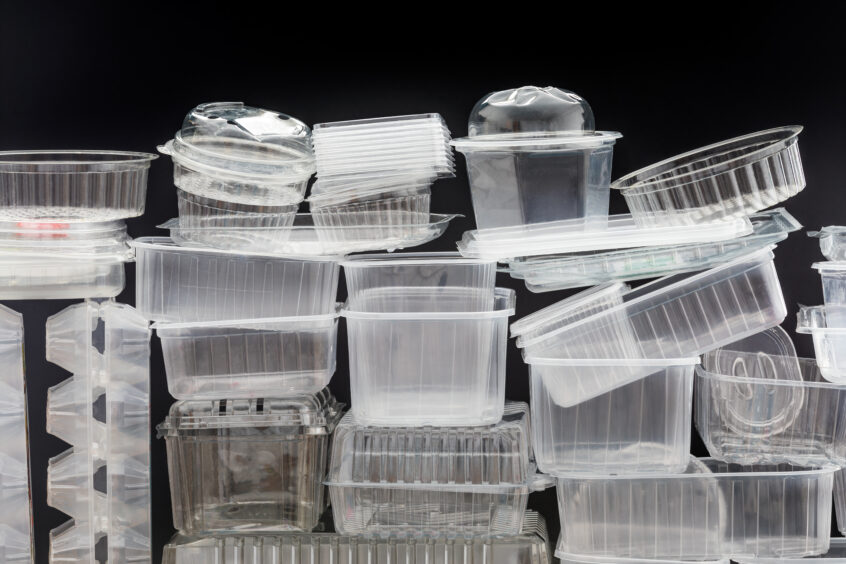 From the UK's delay of the extended producer responsibility scheme to large corporations teaming up with their value chains, in this weekly round-up we explore the latest developments regarding corporate initiatives, sustainability reports and key industry updates.
New UK measures for packaging producers pushed back by a year
The UK Government has pushed back its extended producer responsibility scheme by a year from October 2024 to 2025. Designed to ensure that packaging makers pay for the cost of recycling their products, the measures were postponed "in light of the pressure facing consumers and businesses in the current economic context". Greenpeace said on Twitter: "The government have failed to keep their promises AGAIN… Why do they keep letting big polluters off the hook?"
Involving the value chain…
A company's Scope 3 emissions are made of the Scope 1 and 2 emissions of its suppliers, customers and value chain as a whole. Collecting accurate data is crucial to establishing an effective decarbonisation plan, and many large corporations have found a benefit in helping the smaller ones they work with to address this challenge – a win-win for everyone involved.
This week, Hyundai Motor Company (KRX:005380) and Kia Corporation (KRX:000270) introduced an AI-enabled, blockchain-based Supplier CO2 Emission Monitoring System to manage the carbon emissions of their cooperative business partners. It is designed to compute carbon emissions at every stage of a cooperative partner's supply chain while assuring data transparency and integrity.
Similarly, SAP (NYSE:SAP) announced plans to establish a multi-phased supply chain engagement program by 2024 for its key suppliers to cut greenhouse gas emissions along its upstream value chain. It will incorporate environmental considerations throughout the procurement process by integrating a new sustainability classification system and embedding environmental impact criteria in the procurement documentation.
The products being sold account for a retailer's Scope 3 emissions, posing a significant challenge to achieving net zero. In its 2023 ESG Report, Home Depot (NYSE:HD) pledged to cut these emissions by 25% by the end of 2030 from a 2020 baseline. The company, which does not have a net zero target, said it expects the electrical grid to become less carbon-intensive in the future, which will be reflected in lower emissions for electrical plug-in and carbon-emitting products.
…and investing in sustainable farming
In the pursuit of a sustainable food system, big corporations in the sector are investing in farming to address the issue at the source. This week, PepsiCo (NASDAQ: PEP) and Walmart (NYSE:WMT) signed a seven-year collaboration to invest $120 million in supporting US and Canadian farmers as they improve soil health and water quality. The initiative is expected to enable and accelerate the adoption of regenerative agriculture practices on more than two million acres of farmland and deliver approximately four million metric tons of greenhouse gas emission reductions and removals by 2030 – roughly equivalent to the amount of electricity needed to power 778,300 homes for one year.
In the UK, Tesco (LSE:TSCO) and Harper Adams University's School of Sustainable Food and Farming launched a multi-year programme which will help up-and-coming British farmers develop their skills in sustainable agriculture. With recent surveys suggesting younger farmers have identified skills gaps in areas including sustainability and the environment, the Future Farmer Programme will provide 75 young farmers with face-to-face and live online training on how to implement sustainable agriculture practices and protect biodiversity.
Fashion seeks to build a more circular footwear industry
Innovation platform Fashion for Good has launched a new pilot with brand partners adidas (ETR:ADS), Inditex (BME:ITX), Target (NYSE:TGT) and Zalando (XETR:ZAL), as well as footwear recycling innovator FastFeetGrinded to test and validate the innovative footwear recycling process to support the uptake of recycled content in the sector. FastFeetGrinded's technology can deconstruct any type of pre- and post-consumer shoe, breaking it down into its macro-components. These are then ground down into smaller, high-purity granulates which can be used to create material streams for other purposes.
IFRS compares its disclosures with the TCFD Recommendations
The IFRS has released a comparison of its S2 Climate-related Disclosures to the TCFD recommendations. Building on IFRS S1, IFRS S2 sets out supplementary requirements that relate specifically to climate-related risks and opportunities.