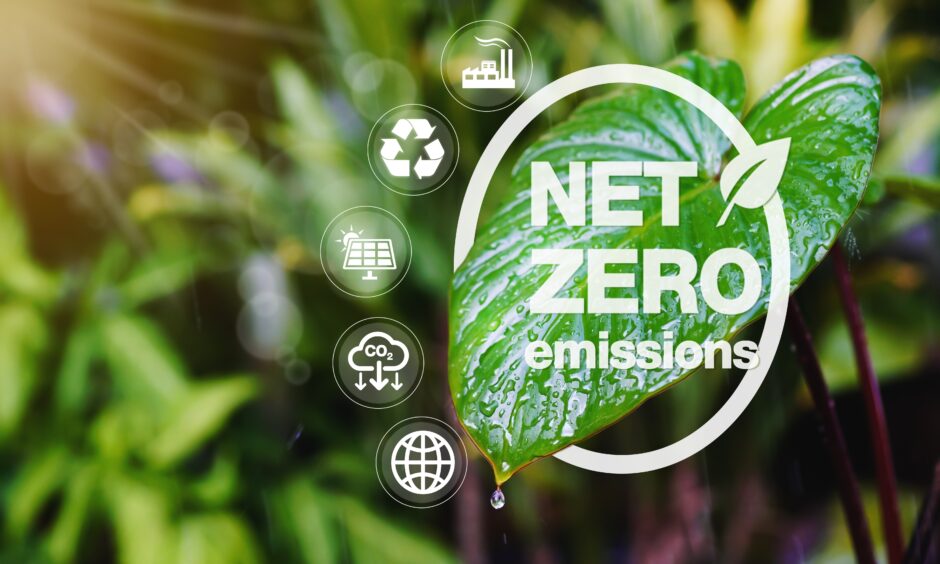 The SBTi's approach to net zero could be a roadblock to innovation and is unattainable for most small and medium-sized enterprises (SMEs), according to a whitepaper from Eight Versa.
The SBTI's definition of net zero could be impossible to achieve for SMEs and growth companies.
A focus on absolute emissions reduction versus intensity targets rules out the R&D and investment in low carbon technologies required to achieve net zero 2050 – except for the largest companies.
Companies looking to disrupt a sector cannot grow compatibly with an SBTI net zero target, so a more nuanced and realistic approach must be taken.
Since its inception in 2015 the Science-based Targets initiative (SBTi) has come to be considered the gold standard for corporate emissions reporting. Developed jointly by CDP, UN Global Compact, WRI, and WWF, it has garnered widespread adoption from thousands of large organisations around the world.
It has become the primary reference point for achieving "net-zero" emissions globally, with the aim of limiting global warming to a maximum of 1.5°C. As demands for transparency grow, it is coming under attack with estimates suggesting that less than half of companies with targets will achieve them.
Despite the calls for standardisation of reporting, there are challenges to current frameworks and necessary nuance to understanding reporting, that are causing serious concern in the market. There are increasing calls for the SBTi frameworks to evolve,  and Eight Versa's whitepaper highlights a specific problem.
The paper How SBTi is not for the Little Guy says that the SBTi approach is not fit for purpose for SMEs and that the way it is set up could actually be hurting innovation and investment in new technology.
The challenge for SMEs, according to Chris Hocknell, director of Eight Versa, is: "The definition net zero is unattainable for 99% of businesses, as SBTi requires SMEs and small businesses to adopt the rigid and unrealistic 'absolute contraction' method of cutting emissions to achieve their net zero definition."
Hocknell argues that while setting an absolute emissions budget is a positive thing in the abstract, it's not flexible enough for many companies. This is especially true for companies on a growth trajectory – and many of those are working to provide solutions to climate challenges. This incompatibility must be addressed if we are to accelerate towards net zero – SMEs are part of the solution and we need wider engagement and understand to make it work.
Understanding the SBTI approach
As laid out in the SBTi Corporate Manual, SBTi uses an 'Absolute Contraction' method to define net zero. This measurement requires companies to reduce their absolute emissions by a total of 90% by 2050, while allowing them to offset their remaining emissions.
The SBTi framework does contain an Intensity Metrics measurement, that allows businesses to set an emissions target that is relative to an economic or operational variable, like kgCO2 emissions per £1000 of turnover, for example. At issue is the way in which the different approaches are available to companies looking to set science-based targets.
SBTi differentiates the primary reference point for corporates versus SMEs and only corporates, or businesses of over 500 employees, are permitted the option to reduce their Scope 3 emissions on an intensity metrics basis.
The use of an absolute contraction of emissions makes sense for multinational companies whose market share might not change by more than a percentage point or two per year, but isn't necessarily going to be helpful for a small but growing company.
Why are larger companies being offered such flexibility when smaller companies are not. While major corporations must take action, showing movement on emissions, it's a well-known fact that most emissions lie in the supply chain. SMEs make up 90% of businesses in terms of employees, while many larger corporations can have thousands of SMEs in their supply chain – so why aren't they offered the same option?
SMEs are missing out
One of the key issues highlighted in the whitepaper is the lack of flexibility provided to SMEs n the SBTi methodology. While flexibility is granted to larger corporations regarding the reduction of Scope 3 emissions on an intensity basis, SMEs are required to opt for the least flexible option of absolute contraction on all scopes.
This discrepancy, which Hocknell believes is rooted in a "big business" and '"anti-growth" mindset, fails to acknowledge the specific needs and potential growth of SMEs, hindering their ability to set achievable emissions reduction targets.  While overall absolute emissions reduction are necessary, he believes there needs to be sectoral targets and a broader understanding of corporate growth, disruption and supply chain impacts.
He says: "It simply isn't feasible to expect small businesses to be able to grow, be the bulk of employment, support our economies and generate tax revenue while contracting their emissions by 90%."
Innovation is necessary for net zero
It's not just the average SME that has a problem though – there is a real challenge in terms of prioritising innovation and disruption. According to Hocknell, the SBTi methodology is antithetic to innovation, the very innovation needed to cut more carbon in the long term.
The whitepaper uses Tesla (NASDAQ:TSLA) as an example. Tesla's $1 trillion market capitalisation reflects the presumption that it will become a market leader and sell tens of millions of cars a year, and in theory, save millions or tens of millions of tonnes of carbon per year. Yet Tesla couldn't set a science-based target, able to tell the world that it is an SBTi-aligned company, as it cannot increase its vehicle production by a factor of 10 while simultaneously contracting its GHG emissions.
Hocknell warns: "The SBTi methodology is simply not suitable for today's dynamic and disruptive business environment. To tackle climate change, we obviously must slash our greenhouse gas emissions. However, for example, we must allow companies making innovative green technologies space to breathe. Under the current SBTi framework, that is simply not possible.
Taking a more nuanced approach
The whitepaper argues that the current prescriptive approach to net zero will disintegrate when it encounters the hard economic reality of most businesses. Hocknell believes that these limitations mean that the SBTi framework cannot be considered the de-facto definition of decarbonisation and net zero, but rather it should be considered as one of a suite of routes relevant only to those companies who have the good fortune of being able to follow it.
Hocknell adds: "Ultimately, you shouldn't commit to something unless you know that you can do it. This isn't about 'trying', this is about planning and viability. By highlighting the flaws in the current SBTi framework, we're making a conscious effort to encourage businesses across a wide range of industries to think carefully about how they'll transition towards net-zero, and not to just sign up to SBTi because it 'looks good'.
"If you're making a commitment to the SBTi framework, with no genuine plan for achieving it, or a proper understanding of what it means, then how is that different from greenwashing? We would call that 'greenwishing', and 'greenwishing' won't help anyone."
SGV Take
There is a great deal of upheaval in the market, driven by conflicting policy frameworks, reporting standards and customer expectations. The work of the SBTi should be lauded, as it has encouraged companies towards setting net zero targets – and the number of companies setting targets has rapidly increased over the last couple of years. Yet challenges persist.
Opponents argue that allowing companies to announce plans for a target and allowing that to be publicised while giving them two years to set the actual target allows for greenwash, as has been the accusation about meat giant JBS. A framework that only allows flexibility for the global giants that got us into this mess in the first place doesn't seem fair – and preventing disruptive companies that are replacing high carbon operations from being aligned with the 'gold standard' for science-based targets does seem in opposition to the spirit of the initiative.