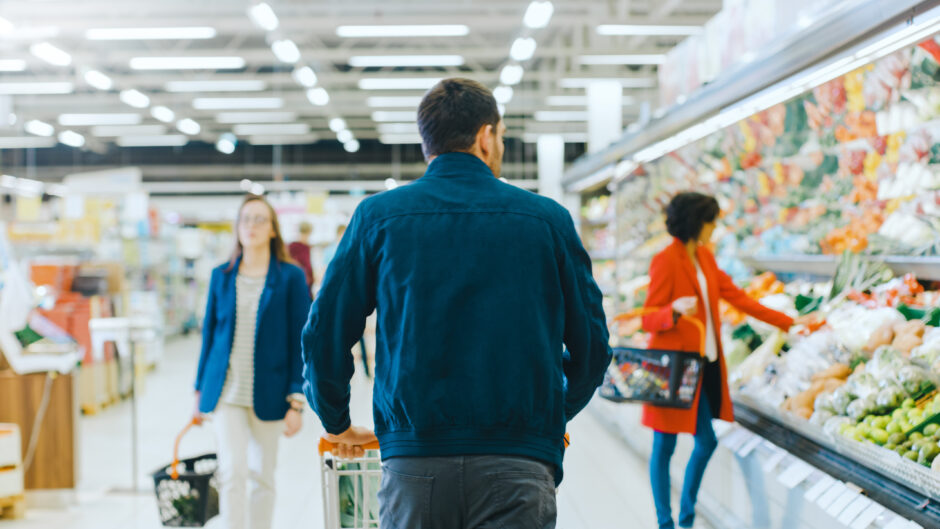 A week-long campaign has started in Germany in the hope to foster a broader discussion about how much food actually costs to the environment and society.
German retail giant PENNY launched a week-long campaign to raise awareness about the hidden environmental costs associated with food production and consumption.
It is a positive step in addressing the matter and may empower individuals to make informed decisions.
Reflecting climate change costs on food prices is just one piece of the puzzle, as tackling climate change demands a holistic approach to transforming the food system.
A campaign called True Costs was launched by German supermarket chain PENNY, in partnership with the Nuremberg Institute of Technology and the University of Greifswald. It aims to raise awareness about the hidden environmental costs associated with the production and consumption of products and food items.
The campaign, initially presented in 2020, emphasises that every form of production and consumption has environmental impacts, but these costs, referred to as "true costs", are not fully accounted for in the sales prices of products and services. They are generated across supply chains and are influenced by factors such as soil, climate, water, and health.
What is the campaign?
During the campaign week from 31 July to 5 August 2023, all 2,150 PENNY stores are charging the calculated true costs as the sales price for nine selected products. The difference between the regular store price and the true-cost price is being covered by the retailer.
The researchers from the Nuremberg Institute of Technology and the University of Greifswald, led by Professor Tobias Gaugler and Dr Amelie Michalke, estimated the true costs of selected conventional and organic private-label products, as well as a vegan food item. The findings revealed the environmental consequential costs of these products, in order to provide customers with clear information on the true costs associated with their purchases so they can make more informed decisions about their choices.
"We know that many of our customers are suffering from today's unrelentingly high food prices," said Stefan Görgens, chief operating officer at PENNY. "Still, we have to come to terms with one unpleasant fact of life: Our food prices do not reflect the consequential environmental costs that arise along our supply chain. We are now launching this national campaign to raise customers' awareness levels about our true costs. We are also working with the Nuremberg Institute of Technology and the University of Greifswald to share solutions".
What drove the price increases?
The 'true costs' of food go beyond current food prices and encompass the environmental and social costs incurred along the supply chains during production. These costs, referred to as "negative external effects", are mainly generated by food producers but indirectly borne by society. For example, consumers unknowingly cover the costs of greenhouse gas emissions through climate change and the treatment of drinking water contaminated by fertilisers through a portion of their water rates.
Professor Gaugler said his team will use the campaign's data "to develop recommended courses of action for various actors in particular for the purpose of devising political policies that will facilitate a sustainable transformation of the food industry – for both consumers and producers".
"The point is not to directly charge the true costs for all foods," added Dr Michalke. "We are hoping to generate strong momentum so that we can discuss and view food prices in a different and more just (causer-related) form".
PENNY's method to accurately account for these hidden costs includes direct production costs but also converts the food's impact on the environment and society into monetary value. For example, the Wiener sausages' price surged from €3.19 to €6.01, mozzarella experienced a substantial 74% increase to €1.55, and fruit yoghurt went up by 31%, reaching €1.56 from its original price of €1.19. Vegan schnitzels were given a moderate 5% increase. 
The researchers highlighted that food production's environmental and social impacts are influenced by four key factors. Greenhouse gas emissions from farms arise from animal digestive processes and carbon dioxide generated by diesel-powered tractors, contributing to global warming. Harmful substances affect water quality, with nitrogen from fertilisers disrupting the water's nutrient balance, leading to eutrophication and impacting oxygen and light availability for other organisms. Pesticides flowing into water also harm biodiversity. Crucially, agricultural land use involves converting natural areas into fields for crop production or animal feed, altering natural habitats.
Additionally, food production has health implications. Pesticide usage releases hazardous substances, leading to health problems, particularly among farmers in contact with these chemicals. Furthermore, increased production of fine particulate matter, particularly ammonia from animal husbandry and liquid manure use, negatively affects human respiratory systems.
A positive step in addressing the environmental impacts of the food industry
By incorporating the real environmental costs associated with food production, processing, and distribution, consumers are given a more accurate picture of the true impact of their purchasing choices. 
When climate change costs are factored into food prices, it creates economic incentives that can lead to shifts in consumer behaviour. As consumers become aware of the environmental consequences linked to their food choices, they are more likely to opt for products with lower associated climate impacts, according to a survey by food processing and agricultural supply chain giant Cargill. This shift in demand, in turn, can encourage producers to adopt more sustainable practices, such as reducing greenhouse gas emissions and protecting biodiversity throughout the supply chain.
Moreover, the inclusion of true climate change costs fosters a greater sense of responsibility among food producers and manufacturers. By making these costs explicit, companies are encouraged to reevaluate their production processes, sourcing methods, and transportation, seeking more environmentally friendly alternatives. 
Incorporating climate change costs in food prices also sends a signal to policymakers and government institutions, demonstrating the necessity of addressing climate change within the food sector. It can encourage more robust environmental policies, regulations, and initiatives to tackle the climate change challenges. These policies can be instrumental in driving systematic changes and supporting the transition to more sustainable agricultural and food production systems.
It is essential, however, to recognise that adding climate change costs to food prices alone is not a panacea for addressing climate change. To transform the food system for a sustainable future, we need a comprehensive approach that combines pricing adjustments with renewable energy investments, improved agricultural practices, eco-friendly technologies, and global cooperation. Employing these strategies together will help address the challenges posed by climate change and build a resilient planet.
SGV TAKE
Understanding the intricate connections between food production, climate change, water quality, soil preservation, and human health is paramount. Addressing these issues is vital for promoting sustainable food systems and safeguarding the well-being of both the environment and people involved in agriculture.
The "True Costs" campaign can be a helpful step in raising awareness of the environmental impacts of the food industry, encouraging consumers to consider the hidden costs of products, and facilitating a broader-based discussion about food prices and sustainability. It is, however, just one piece of the puzzle. Tackling climate change requires a holistic and coordinated approach that involves systemic changes, strong policies, public engagement, and global cooperation.