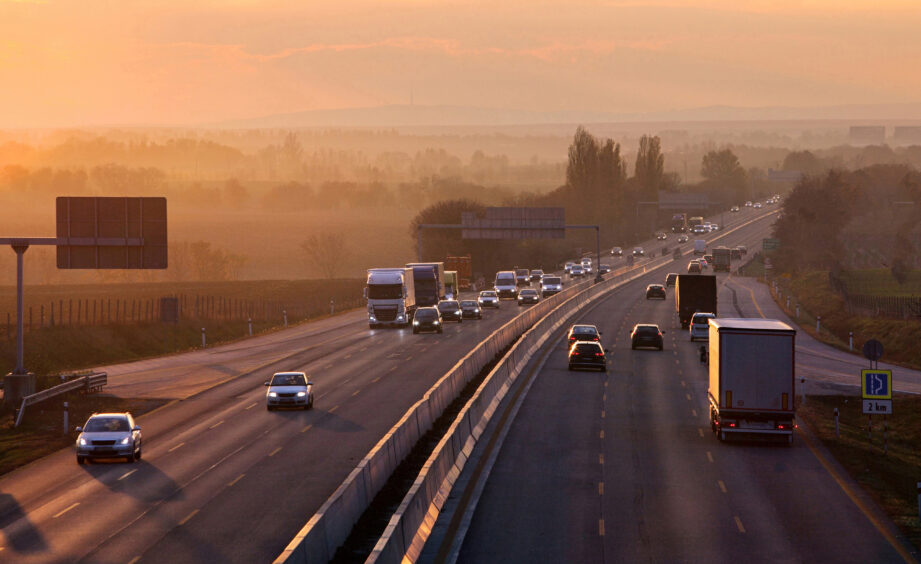 From the latest EU regulations to Asda's emissions cuts, in this weekly round-up we explore the latest developments regarding corporate initiatives, sustainability reports and key industry updates.
EU adopts detailed reporting rules for CBAM transitional phase…
This week, the European Commission adopted the rules governing the implementation of the Carbon Border Adjustment Mechanism (CBAM) during its transitional phase, which starts on 1 October 2023 and runs until the end of 2025. The Implementing Regulation details the transitional reporting obligations for EU importers of CBAM goods, as well as the transitional methodology for calculating embedded emissions released during the production process of CBAM goods.
In the CBAM's transitional phase, traders will only have to report on the emissions embedded in their imports subject to the mechanism without paying any financial adjustment. This will give adequate time for businesses to prepare in a predictable manner, while also allowing for the definitive methodology to be fine-tuned by 2026.
…and decouples emissions from economic growth
The bloc also announced that, in the first quarter of 2023, EU economy greenhouse gas emissions dropped 2.9% to 941 million tonnes of CO2-equivalents (CO2-eq), compared with the same quarter of 2022. This decrease took place simultaneously with a 1.2% increase in its GDP in the first quarter of 2023, compared with the previous year, meaning it has decoupled economic growth from its carbon footprint.
Corporations invest in nature-based solutions
This week also saw two major companies, Iberdrola and Mitsui (OTC:MITSY), invest in nature-based solutions (NbS). The Spanish energy group launched Carbon2Nature, a new company intending to capture and store in nature more than 61 million tonnes of CO2, which it will make available to its customers in the form of carbon credits.
Instead, Japan's Mitsui backed RRG Nature Based Solutions, a US-based company involved in regenerative agricultural projects at all stages, from project formation through to design and management. Mitsui said this investment will contribute to the stabilisation of world food production and the conservation of natural capital, by combining its accumulated knowledge of agricultural materials with new solutions leading to a transition to regenerative agriculture.
Companies disclose Scope 1 and 2 emissions but Scope 3 work still to be done
Building on a survey conducted in May 2023, a new report by Persefoni and the Society for Corporate Governance, The State of Climate Disclosure & Governance 2023, found that many public companies in the US are taking meaningful steps to address increasing requests/demands for climate risk-related data, as well as associated expectations for sound governance structures and processes that support this risk. Prominent areas of disclosure include Scope 1 and 2 greenhouse gas emissions (73%), Scope 3 emissions (26%), and net zero/carbon neutral goals (23%).
Even though the study was on US companies, Asda proved to be an example of these trends. In its latest ESG report, published this week, the grocer announced that its Scope 1 and 2 emissions have been cut by 40% compared to the 2015 baseline, as it works towards halving them by 2025. In 2022 they amounted to 574,899 tonnes of CO2 equivalent, though they are dwarfed by Scope 3 emissions that stood at 27.7 million tonnes of CO2 equivalent. The company is waiting for its science-based carbon reduction target to be validated by the Science-Based Targets Initiative (SBTi).
SoCalGas found guilty of greenwashing
California Attorney General Rob Bonta announced a settlement against Southern California Gas Company (SoCalGas) in connection with numerous unqualified environmental marketing claims the company made in 2019 that natural gas is 'renewable'. Such claims are misleading, the court ruled, as the vast majority of natural gas, including most of the gas distributed by SoCalGas (OTCMKTS:SOCGP), is not renewable, but rather is derived from fossil fuels. An investigation by the California Attorney General's office revealed that SoCalGas made the misleading statements in a wide range of mediums, such as print, electronic media, informative displays, backdrops, and promotional swag.
"SoCalGas is a large, sophisticated entity. While we appreciate its cooperation in our investigation, SoCalGas should have known better than to broadcast unqualified claims suggesting that all natural gas is 'renewable.' Truth in marketing matters, and it's required under state law," said Attorney General Bonta.