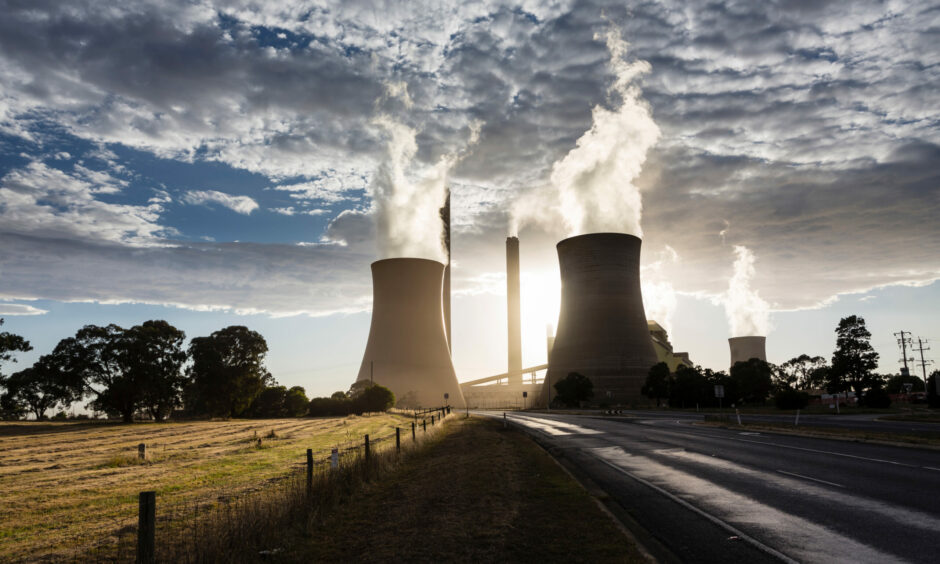 From scrutiny into the SBTi to companies clinching partnership to achieve sustainability efforts, in this weekly round-up we explore the latest developments regarding corporate initiatives, sustainability reports and key industry updates.
SBTi investigated over US federal contractors selection
The Science Based Target Initiative (SBTi) has come under fire after being selected as the sole arbitrator of emission reduction targets for federal contractors. This week, Bill Baue said that the US House Science, Space, and Technology Committee has launched an investigation over the selection process. It came after Baue, who is an original instigator of the SBTi and a former member of the initiative's Technical Advisory Group, issued formal complaints to the US Government.
Baue previously went on record saying that the authority given to the SBTi means it would be "operating in a quasi-regulatory stance" although the organisation "doesn't have the kind of checks and balances or transparency".
The Committee is also requesting a "justification of the seemingly nefarious financial activities of SBTi, and legal analysis explaining the unconstitutional outsourcing of Congressional authority to an international non-governmental organization". It noted that SBTi been under scrutiny due to potential greenwashing, with analysts assessing companies whose rating was considered "either contentious or inaccurate, due to various subtle details and loopholes that significantly undermine the companies' plans".
Collaboration is key
This week also saw a flurry of cross-sector agreements to achieve corporate sustainability goals. Maersk (CSE:MAERSKB) and Amazon (NASDAQ:AMZN) finalised a 2023-2024 agreement for the transport of 20,000 containers using green biofuel through Maersk's 'ECO Delivery' ocean product offering, in the fourth consecutive year that the pair arrange container shipping using low-carbon fuel options.  Maersk estimates this purchase will contribute to a reduction in 44,600 metric tons of CO2e compared to standard bunker fuel.
In the heavy industry space, Tata Steel and ABB (NYSE:ABB) have joined forces to co-create innovative models and technologies to help decarbonise steel production. ABB will bring its experience in automation, electrification and digitalisation of the mining and metals industries, as Tata strives to achieve net zero by 2040.
Looking at other hard-to-abate sectors, engineering and technology company Technip Energies and Versalis, Eni's (BIT:ENI) chemical company, have signed an agreement to integrate their respective purification technologies by developing a technological platform for the advanced chemical recycling of plastic waste. This is intended to create a "theoretically endless" plastic recycling loop, producing new virgin polymers suitable for all applications that are identical to polymers that come from fossil raw materials.
Finally, Montachem International, the thermoplastics resin corporation, is moving into biomaterials with US-based Loliware, an award-winning materials science company behind compostable, ocean-safe seaweed resins. The debut marks the first time Montachem has adopted biomaterials into its European portfolio of plastic resins.
Software updates
As companies step up their decarbonisation efforts, the need for carbon accounting software grows. This week, AArete, a management and technology consulting firm, launched its new sustainability software, AAchieve.ESG. Designed with AI technology, it provides clients across all industries with visibility into Scopes 1, 2, and 3 emissions.
Industry appointments
As many people in the Global North return from the summer holidays, it's time to start new jobs. This week,  Miguel Veiga-Pestana was appointed to the new executive committee role of chief sustainability officer at the controversial energy company Drax (LSE:DRX), reporting to chief executive Will Gardiner.
Nathalie Stubler will join Safran (EPA:SAF), an aviation, defence and space markets group, in the same role. The company created the new role to raise its environmental and social responsibility strategy, considered "one of the Group's key challenges, to the highest level in the organization and to bring together the various functions, activities and resources concerned".