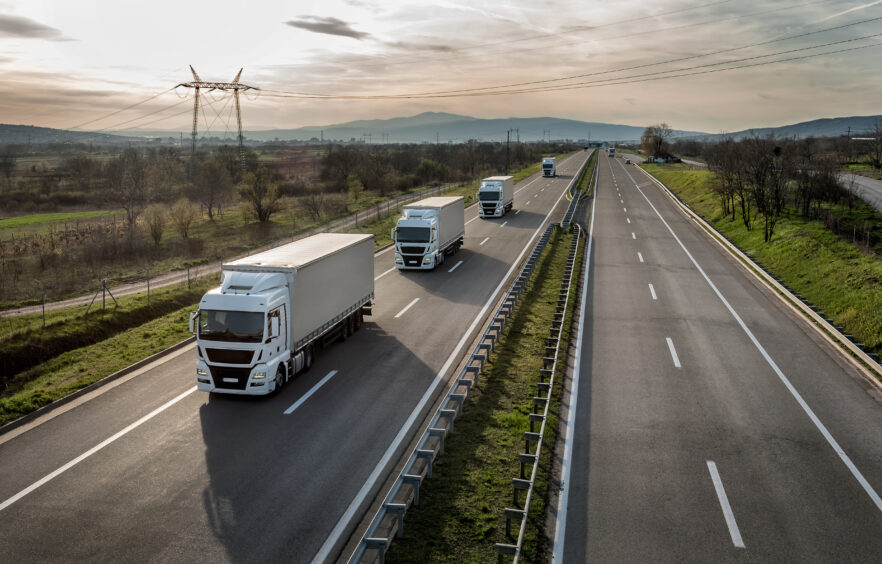 UK fleet accreditation scheme Mission Zero has launched a new framework to make the UN Sustainable Development Goals (SDGs) more realistic, approachable and achievable for companies.
The Mission Zero Standard has been redeveloped to ensure alignment with the SDGs. 
Designed for any type of fleet or size of company, this fleet accreditation scheme allows companies to engage in a greater commitment to long-term sustainability.
Providing companies with a framework for transport sustainability offers a realistic pathway to achieving sustainability in line with SDGs.
Mission Zero launched an improved fleet accreditation scheme, redeveloping its standard to align with the SDGs. This fleet accreditation scheme is intended to support transport operations in becoming more sustainable while meeting both legal and procurement requirements.
What is the 
Mission Zero Standard
?
Mission Zero offers a standard for the road fleet sector and a scheme for companies to achieve the vision of "zero collisions, zero emissions and zero prohibitions".
This was designed to raise the transport operating standards of any organisation working with a fleet – be it a van, car, grey flee, HGV, bus – and contribute to the implementation of key sustainability principles including the reduction of emissions, carbon-intensive infrastructure, waste and single-use plastics.
As well as this, the improved standard intends to include the health, well-being and equality of persons by addressing issues such as the gender pay gap, staff travel plans and engagement in community projects. 
Companies have a part to play in achieving SDGs
The SDGs rest at the core of The 2030 Agenda for Sustainable Development, adopted by all United Nations member states in 2015. Although they were originally designed for countries, the private sector has a critical role to play in achieving them.
Through this redeveloped framework, Mission Zero has incorporated the 17 SDGs to render them accessible and easily implemented by companies for a sustainable approach that is comprehensive and long-term. "This is not just about HGVs and fleet operators," commented Dr Sarah Wixey, an expert on transport sustainability who supported the development of this framework. 
She continued: "Every company uses a vehicle at some point, whether directly or within their supply chain. Even organisations that just have company cars or a grey fleet should consider implementing Mission Zero, demonstrating that they are not only operating safely and legally but also committed to improving their sustainability; we all need to play our part".
Although Mission Zero already incorporated sustainability elements in its previous framework, particularly focusing on vehicles, fuels and emissions, the latest version of the Mission Zero Standard also includes more comprehensive requirements including the reduction of single use plastics, the employment of energy efficient infrastructure and consideration for equality and diversity, particularly in relation to gender.
Additionally to this standard redevelopment, two new Sustainability Advance Transport Modules have been added for companies to demonstrate a greater commitment to transport sustainability.
Updating the standard
The previous standard included elements of sustainability with reference to vehicles, fuels and emissions, but has now redesigned its framework to adhere to SDGs in a more comprehensive and practical way.
Companies have traditionally focused on the reduction of tailpipe emissions. In the words of the chief executive of Mission Zero, Nick Caesari, "sustainability is not just about buying electric vehicles. It is essential that companies embrace and take action across all of the United Nations SDGs".
This kind of approach can account for emissions throughout entire processes of development, production and disposal in order to develop supply chains and services that can be truly sustainable in the long term.
SGV TAKE
By implementing their previous standard with a more thorough and comprehensive commitment specifically to SDGs, Mission Zero is able to offer a framework for transport operations that is designed to accelerate and promote change at a deeper level in the practices of various companies.
In such a way, the novelty of this redeveloped standard is that it translates SDGs into a framework specifically designed for companies, thereby allowing them to engage in a more realistic and clear pathway towards a sustainable future for all.