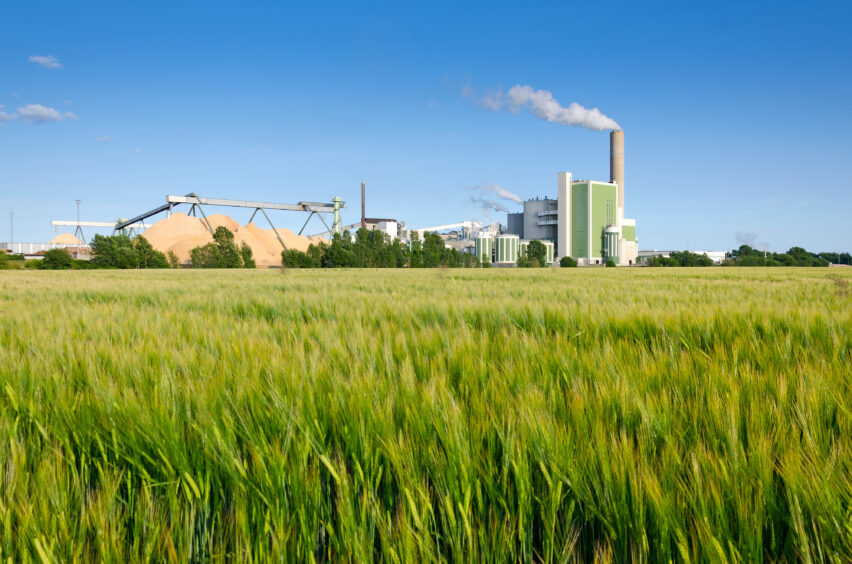 As companies embark on their sustainability strategies, they will need data, investment and supportive policy to ensure a just transition.
Corporate disclosure requirements are on the rise and companies of all sizes are starting to grapple with the need to provide data to their stakeholders. 
These, in turn, need to provide funding and policy and engage collaboratively across all levels.
Identifying the risks and opportunities arising from the transition can be a first step towards building a sustainability strategy and futureproofing a company.
Corporate disclosure requirements are on the rise and companies of all sizes are starting to grapple with the need to provide data to their stakeholders. 
But this shouldn't be seen as a box-ticking exercise; in fact, aggregating the data is only the first step and, albeit crucial, it does not constitute action. High-quality data analysis comes next: the information needs to be processed, packaged and distributed in a way that will serve both the business and its stakeholders. Indeed, this data should be the bedrock of a company's sustainability strategy but it needs to be updated constantly and be shared with employees across all levels, to ensure that it provides the most accurate and up-to-date picture at all times.
Finance and positive lobbying to supplement data
Speaking at the Economist Impact's annual ESG and Climate Risk Week, Kate Hampton, chief executive at Children's Investment Fund Foundation, noted that, beyond the data, finance is an important indicator of a company's sustainability progress. Indeed, measuring environmental impacts means that they have already occurred, while aligning capital expenditure with sustainability targets shows a real willingness to achieve them. 
Moreover, companies with strong transition plans should articulate what type of support they need at a policy level, lobbying government actors positively rather than negatively. According to Hampton, companies almost have a fiduciary duty of lobbying for strong regulations of sectors in their value chain. For example, a consumer goods company relies on the decarbonisation of chemical suppliers to achieve net zero Scope 3 emissions; as such, it is in its best interest to ensure that the chemicals sector is actively achieving transformation.
Addressing common challenges through collaboration
According to Sophie Ryan, chief executive at the Global Salmon Initiative (GSI), the need for data collection is causing 'data fatigue', whereby businesses are overwhelmed by the quantity or complexity of data that they need to gather, process, analyse and report. Collaboration across companies and sectors, however, can be a way to reduce this fatigue. In fact, many companies may even share certain sets of data and, by working together to collect it, they can avoid duplicating their efforts. This can also lead to the standardisation of data collection, which provides a further tool to streamline the process.
The GSI places huge value on collaboration, which is considered a major resource to not only simplify data collection, but also to advance sustainability across the sector. In fact, it has established five task forces where professionals from across the value chain come together to share potential solutions to common problems and how they are working for each individual company, in order to learn from each other. This approach helps to implement technologies at a faster pace, cuts costs and time and is a way to share risk across the sector.
Private sector efforts need public sector support
Collaboration across all levels, not just within a sector, is crucial to spur the sustainable transition. New technologies, such as climate tech, need to be developed at scale to really make a difference as well as bring down costs. In all of this, of course, policymakers need to provide supportive measures that enable the private sector to achieve change.
Catherine Howarth, chief executive of ShareAction, said that there is concern that we are over-relying on data disclosures, rather than strong policy signals, to drive capital reallocation. The disclosures are a helpful tool for companies to understand their interdependencies with others, but managers may see influencing decisions across their value chain as outside of their job. For Hampton, this is another element that requires supportive policies to enable companies to influence each other. With many companies still viewing sustainability as a trade-off to short-term challenges, we need holistic action to support them in their evolution.
Figuring out transition planning
The transition is bringing risks as well as opportunities; indeed, they form the basis of the frameworks developed by the Task Force on Climate-related Financial Disclosures (TCFD) and the Taskforce on Nature-related Financial Disclosures (TNFD). Identifying them can be a first step towards building a sustainability strategy and futureproofing a company.
Spirits maker Diageo (LSE:DGE), for example, found that the physical risks affecting its business are water scarcity and agricultural raw material availability, while the transition risks are changes in consumer behaviour and higher input costs caused by policy developments. It has set up a plan to mitigate its impact on climate change by achieving net zero emissions by 2050, with an interim target of reaching zero Scope 1 and 2 emissions and halving Scope 3 emissions by 2030. The decarbonisation plans are expected to benefit the business as they will cut costs and improve its reputation.
Among its adaptation plans, it is focusing on water by improving its efficiency, implementing initiatives that replenish water levels, for example through wetland restoration, and engaging with stakeholders and NGOs to spur collective action. By engaging in ecosystem restoration, the company is also ensuring security of supply. It is also partnering with farmers and smallholders to promote sustainable practices, such as regenerative agriculture, and investing in R&D to explore ways of reducing packaging, for example by cutting waste or designing refillable bottles. 
One of the challenges the company is facing is quantifying the likely impact of risks; for example, we know that water scarcity is on the rise, but it is difficult to understand exactly how much water a business will struggle to access, and where. Other challenges include the innovation gap – as new technology needed for achieving sustainability goals may not be proven or yet exist – the proliferation of standards and infrastructure challenges, for example in electrification.
SGV TAKE
The main takeaway from the Economist Impact event is the need for collaboration and transparency. Only by engaging all actors in the economy we can establish a strong course of action that will spur a just transition, and only by providing transparent information we can measure and evaluate progress. Even though the private sector is well-placed to embark on a market-driven transition, it is clear that its efforts need to be supported by well-designed policies to ensure a level playing field.