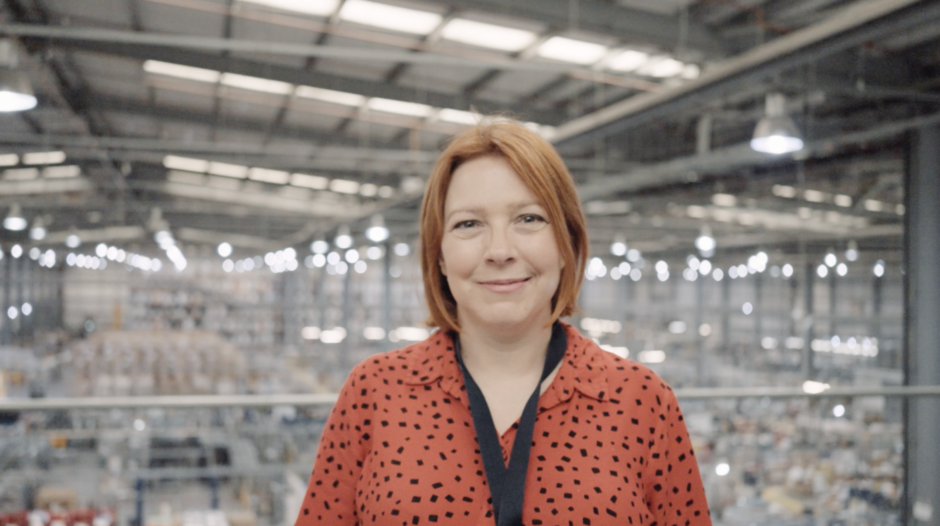 As focus on sustainability continues to drive corporate behaviour, Lucy Klinkenberg-Matthews, Head of ESG at Paragon explores how businesses can become market leaders.
As current sustainability legislation focuses primarily on reporting emissions, it's up to businesses to go beyond reporting and reducing their carbon emissions.
Almost two-thirds of UK adults are worried about the impact of climate change, making it clear that businesses need to offer clear sustainable options.
Upcoming legislation needs to drive action – and part of this is ensuring it's simple to interpret and fit with other legislative requirements.
Businesses across every sector are reviewing how they can integrate more sustainable practices into their work and across their supply chains. This continues to be driven not only by business needs but by consumer pressure.
While legislation is on the horizon that will drive change, as it stands, the onus is on businesses to lead the charge as legislation isn't moving fast enough. Businesses need to take this opportunity to develop genuinely effective sustainability initiatives.
It all starts with transparency
With global temperatures rising exponentially, it's becoming evermore clear that simply doing less environmental harm is not going to cut it when it comes to making real change. At this stage in the climate crisis, only real change will do – not greenwashing, and not corporate box-ticking.
This can and should be driven by regulatory change, and there is a solid base to start from. Existing sustainability regulations, such as the Climate Change Act 2008, are mainly based on transparency in reporting. This typically starts in the financial sector, is picked up by listed companies, and then trickles down to large companies.
While this is beneficial for improving transparency, its impact beyond this is limited. Not much of the legislation requires a legal commitment to reducing carbon emissions or any other tangible sustainability improvement. While businesses are increasingly recognising the need for transparent reporting, acknowledging the damage your business does to the environment and reducing that damage are two very different things.
That's not to say transparency isn't valuable: when businesses collate and disclose information on their emissions, their stakeholders will want to know what the plan of action is to manage and reduce them. However, there's room for improvement when it comes to transparent reporting.
Although there are widely recognised best practice frameworks for sustainability reporting like the GHG Protocol and the GRI, the complexity of the different regulatory reporting requirements for disclosures such as SECR, TCFD and many more, make it complex for businesses.
At the moment, the sustainability metrics businesses should track and report aren't well-defined or standardised. This means they are reporting in different ways and including different data. An important example of this is the fact that Scope 3 emissions are not included in many regulatory frameworks, despite their importance and impact.
Inconsistency like this makes it even harder for consumers to compare businesses and make sustainable choices. Legislation that enforces transparent, standardised reporting would go a long way in supporting sustainable decision-making.
Transparent reporting would also increase stakeholder awareness and engagement, and provide the starting point from which action plans can be developed. This is the point at which businesses transition from fulfilling government guidelines to taking ownership of their own sustainability strategy and developing measurable targets.
Driving change
 With recent figures from the Office for National Statistics revealing that 64% of adults in Britain are somewhat or very worried about the impact of climate change, it's no surprise consumers and the general public are one of the key driving forces behind business sustainability.
The climate crisis is felt as a long-term and ever-present threat, and it's Generation Z and Y who are feeling this most acutely. These younger generations are especially likely to demand that the businesses they support fulfil their responsibility to provide sustainable products and services. Businesses are under the microscope now, so standing on the sidelines is not enough.
Consumers expect more from businesses – with recent research from Paragon finding that while 40% of consumers are more likely to purchase a sustainable product or service, 68% feel that companies' sustainability initiatives are not clear enough. This highlights the key issue at the centre of sustainable purchasing and consumer attitudes: customers feel strongly about seeking out sustainable options, but companies aren't forthcoming when it comes to providing the insights they need to make informed choices.
Meeting this consumer need is critical because it's not just about keeping customers happy, it's about keeping your business afloat. Businesses that have successful sustainability strategies achieve this because they recognise that sustainability isn't something they have to do, it's something they get to do.
It's an opportunity to attract customers and employees by showing them you care enough to take action proactively. If businesses put their long-term focus not on profits alone, but on developing a sustainability strategy that is both ambitious and workable, then the profits will come as a consequence of this.
Towards the ideal legislation
While the government works on forthcoming legislation, it's worth thinking about how this can be as useful as possible for businesses. This means considering how easily businesses can adapt to meet the requirements of legislation, as well as the results it will achieve.
Unfortunately, not all legislation is created equal. In the past, we've seen multiple pieces of complex carbon legislation that have been very difficult to fit together but the rules are becoming easier to interpret. For example, the scrapping of the Carbon Reduction Commitment regulation has avoided additional reporting and made it easier to interpret the application of other carbon legislation.
It's encouraging to see the government taking steps to simplify legislation as this ensures that the legislation we have enables meaningful change. Looking ahead to upcoming legislation, it needs to be robust, and it needs to go beyond reporting and drive actual change. It's imperative that it prompts businesses to set, achieve, and report their targets.
Fundamentally, it's clear that legislation needs to move to support what climate science is telling us, and it has to come into action quicker. Large businesses are starting to act regardless of the timeline of legislative change, but when it comes to enforcing a robust standardised approach to sustainability and carbon reduction across all organisations, there's no alternative to strong legislation to ensure consistent targets, reporting, and results.